Practical tips for managing your cloud costs
Wednesday 31 March, 12:30-13:00 BST
Missed our recent Cloud Cost Optimisation virtual event? Learn about the practical tools, tips and practices that can help you take control of your cloud costs at our lunchtime virtual Q&A.
Read the summary of February's event here or book your spot at the Q&A below.
Event details
Many organisations look to cloud for cost savings, and then discover that it's easier than expected to incur significant overspend in the blink of an eye, on resources that have been dynamically provisioned by individual engineers and teams. (FinOops!).
Adapting to the pay-as-you-go model of the cloud requires buy in across the business - but how do you go about this? And what tools and practices can make understanding and managing your cloud spend easier?
Join Aled Sage (VP Engineering, Cloudsoft and FinOps Practitioner) and Alasdair Hodge (Principal Engineer & Solutions Architect, Cloudsoft) on Wednesday 31st March for an informal Q&A on getting to grips with your cloud spend.
Our speakers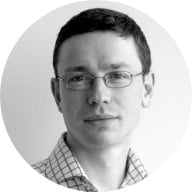 Aled Sage
VP Engineering, Cloudsoft
Aled brings 20 years of experience developing distributed applications, mostly in the enterprise sector. Particular areas of interest include devops, automation, cloud, concurrency and distributed systems. Prior to joining Cloudsoft, Aled was Chief Architect at Enigmatec Corporation. He holds a PhD (Computer Science) from the University of St Andrews.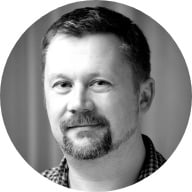 Alasdair Hodge
Principal Engineer, Cloudsoft
Alasdair is a Solutions Architect with 25 years' experience. An authority in cloud, software applications and automation across all major cloud platforms, he has been engaged in the design and optimisation of cloud services in banking and finance and other service-based sectors such as telecoms, electronic design and supply-chain automation for over 12 years.