Event details
The mass shift towards Cloud-based services seen in 2020 merely accelerated ongoing infrastructure transformations. Organisations are breaking away from their physical, on-prem IT paradigm to a service-based OpEx model which enables greater agility, elasticity and predictability. However, these Cloud benefits come with a fresh set of business challenges, including re-skilling and organisational changes.
Technology leaders must navigate these changes whilst also managing the increasing complexity of hybrid systems and balancing technology changes with regulatory compliance and the demands of security, affordability and accessibility.
Join Cloudsoft's Vicky Glynn, alongside 20 other speakers and colleagues in IT, Digital and Business Leadership roles, for a deep-dive into the trends, advancements and business challenges that will shape Cloud for years to come.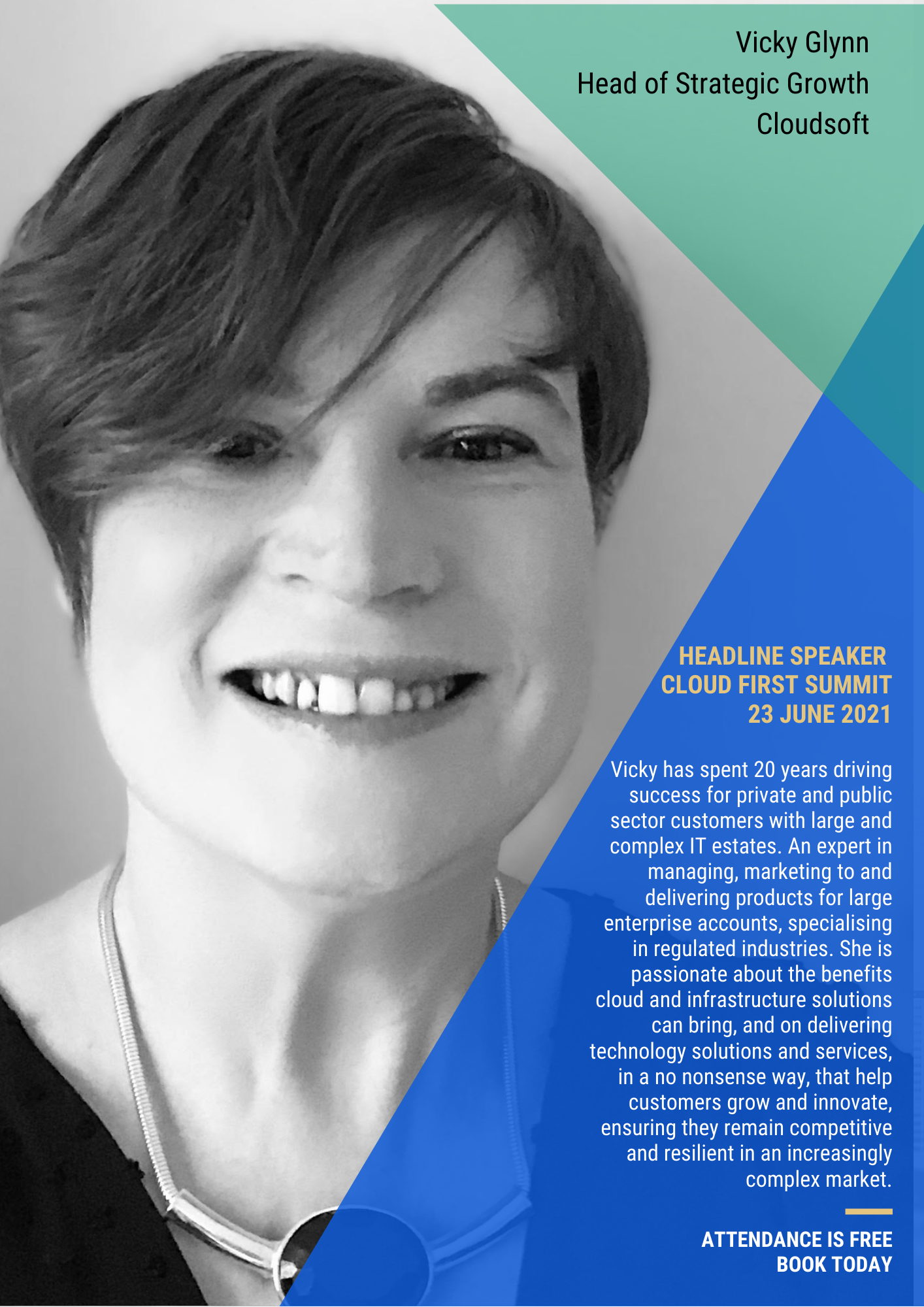 Headline Speaker
Vicky Glynn, Head of Strategic Growth
Vicky will be presenting in Session 1 at 10:00 and will also be part of the panel session chaired by Mark Stephen
Journalist & Broadcaster, BBC Scotland.
Vicky's presentation will dive into Digital Platform Conductors, the Gartner named new innovative tool, for which Cloudsoft are a representative vendor. Here's a summary of what to expect:
"Take it from the top, Maestro"
Why the shift to Cloud Services involves more than just access to cloud services
Why an Application approach helps align cloud initiatives to business outcomes
How toxic technical optimism can help you appreciate the challenge for your teams and avoid conflict
How Digital Platform Conductors help organise and orchestrate complex cloud environments