Virtual Event
Digital Operational Resilience - are you ready?
When: 24th November, 15:00 (UK)
Where: Virtual
Resilience is now within the sights of Financial Services regulators like the Financial Conduct Authority (FCA). Are you confident you can meet the new requirements?
Register Now
Event details
What's on the agenda?
With under 6 months to go until new FCA regulations governing Digital Operational Resilience come into force (March 2022), and with the EU's Digital Operational Resilience Act (DORA) on the horizon in 2023, can you be certain your complex IT estate is up to scratch?
Join Cloudsoft's Vicky Glynn and Alasdair Hodge, as they discuss the complexity crisis facing technology teams in Financial Services, and how embracing continuous resilience can not only help you to meet regulatory requirements but also unlock new efficiencies in your technology teams - saving cost and boosting revenue through automation and innovation.
Save your spot
Who should attend?
This event is ideal for technology leaders and risk/compliance leaders in banking, financial services and insurance who are looking to:
- understand the practical implications of resilience regulation;
- understand more about continuous resilience;
- discover solutions to the complexity crisis.
Hosted by the FS Club, this event is free to attend and is open to members and non-members alike.
Speaker Profiles
Vicky Glynn
Head of Strategic Growth at Cloudsoft
Vicky has spent 20 years driving success for private and public sector customers with large and complex IT estates. Vicky brings a wealth of experience in managing, marketing to and delivering products for large enterprise accounts, specialising in regulated industries. She is passionate about the benefits cloud and infrastructure solutions can bring, and on delivering technology solutions and services, in a no nonsense way, that help customers grow and innovate, ensuring they remain competitive and resilient in an increasingly complex market.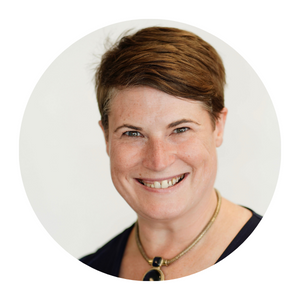 Alasdair Hodge
Principal Engineer at Cloudsoft
Alasdair is a Solutions Architect with 25 years' experience. An authority in cloud, software applications and automation across all major cloud platforms, he has been engaged in the design and optimisation of cloud services in banking and finance and other service-based sectors such as telecoms, electronic design and supply-chain automation for over 12 years.