Resilience in Cloud - Virtual Round Table
3rd March 2021, 19:00 - 11:00 GMT
A Round Table panel discussion lead by Cloudsoft's Alasdair Hodge, Principal Engineer and Solutions Architect, and hosted by ISITC - Europe.
Event details
WHEN BUSINESS DOWNTIME IS NOT AN OPTION
ISITC – Europe is a not for profit industry group whose members span the capital markets. As an enabler of innovation and technological transformation, cloud computing is one of the key technologies that has the potential to shape the development of Europe's capital markets in the next five to ten years.
However Cloud deployments typically include unpredictable traffic patterns and sporadic large-scale variations in transaction volume and capacity due to changing business requirements. Architectures are more open, with multiple vendors, ISPs, management systems, connection options and technologies. All of this brings risks to the business where downtime of critical applications has been estimated to be in excess of $1m per hour or more.
So how do organisations in the Capital Markets manage resilience in their Cloud environments and what are the main considerations?
Speaker profile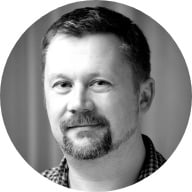 Alasdair Hodge
Principal Engineer, Cloudsoft
Alasdair is a Solutions Architect with 25 years' experience. An authority in cloud, software applications and automation across all major cloud platforms, he has been engaged in the design and optimisation of cloud services in banking and finance and other service-based sectors such as telecoms, electronic design and supply-chain automation for over 12 years.