DO MORE WITH CLOUD
Whether it's tailored solutions for Microsoft apps on AWS or adopting DevOps practices to streamline your development, there's always more you can do with cloud. Our And More services help to bridge skills gaps and get the most out of cloud.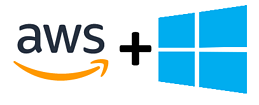 Microsoft Applications on AWS
AWS runs almost twice as many Windows applications than Microsoft Azure does. Surprised? AWS has supported Windows applications for 14 years, experience which flows to us, as an AWS Advanced Consulting Partner, and also on to you.
The need to innovate, and fast, is driving a trend of enterprises shifting from Azure to AWS. Many start their digital transformation with Azure, but find performance challenges and high costs lead them to migrate their workloads to AWS. Why? Because AWS delivers a better experience, stronger support, higher availability, and better performance, with 4x faster launch times and 35% lower costs compared to Azure.
As an AWS Advanced Consulting Partner with Microsoft Workloads competency, we've got the experience to navigate you through this transformation and deliver the cloud you need.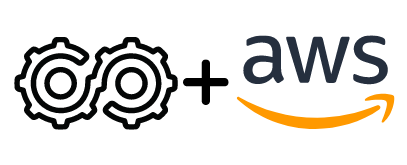 DevOps on AWS
Shorten your development lifecycle, encourage collaboration and reduce time to market with DevOps, a set of practices that enables teams to innovate faster and deliver continuously.
We're proud to be an Advanced AWS Consulting Partner with certified DevOps competency, delivering services to help you manage your deployments with automation; ensuring continuous deployment and continuous delivery.
Just starting out with DevOps? Looking to expand practice or mature your approach? We're hereto help!
Customer Stories

How Giumarra accelerated their time to market with DevOps.
Learn more

Insights migrated Microsoft apps to AWS, powering digital transformation.
Learn more