Cloud Management Resources
Looking to get control of your cloud spend? Check out the latest resources, quick reads and downloads from our FinOps Certified team.
Why you're struggling to control your cloud costs
50% of workloads will be in the cloud in the next 12 months, shifting a huge amount of tech spend away from on-prem solutions to IaaS, PaaS and SaaS providers.
Despite 26% of respondents to Flexera's State of Tech Spend report saying they were anticipating a significant increase in spending on AWS only 9% said they had mature cloud cost optimisation processes in place.
Get the infographic to learn more about why, and how, to control your cloud costs.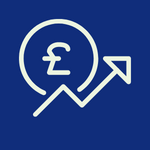 Well Optimised Cloud Spend
Cost savings are often the reason that organisations take their first step into cloud. There are a myriad of ways you can save money by using cloud so it's a great place to start. But the real end goal is to ensure profitability whether you are saving or spending on cloud. Gaining cost advantages today while adopting great financial operations (FinOps) practices delivers long term profitability.
Download the infographic to see how implementing FinOps can ensure your cloud spend is well optimised.
Get the latest blogs, straight to your inbox.