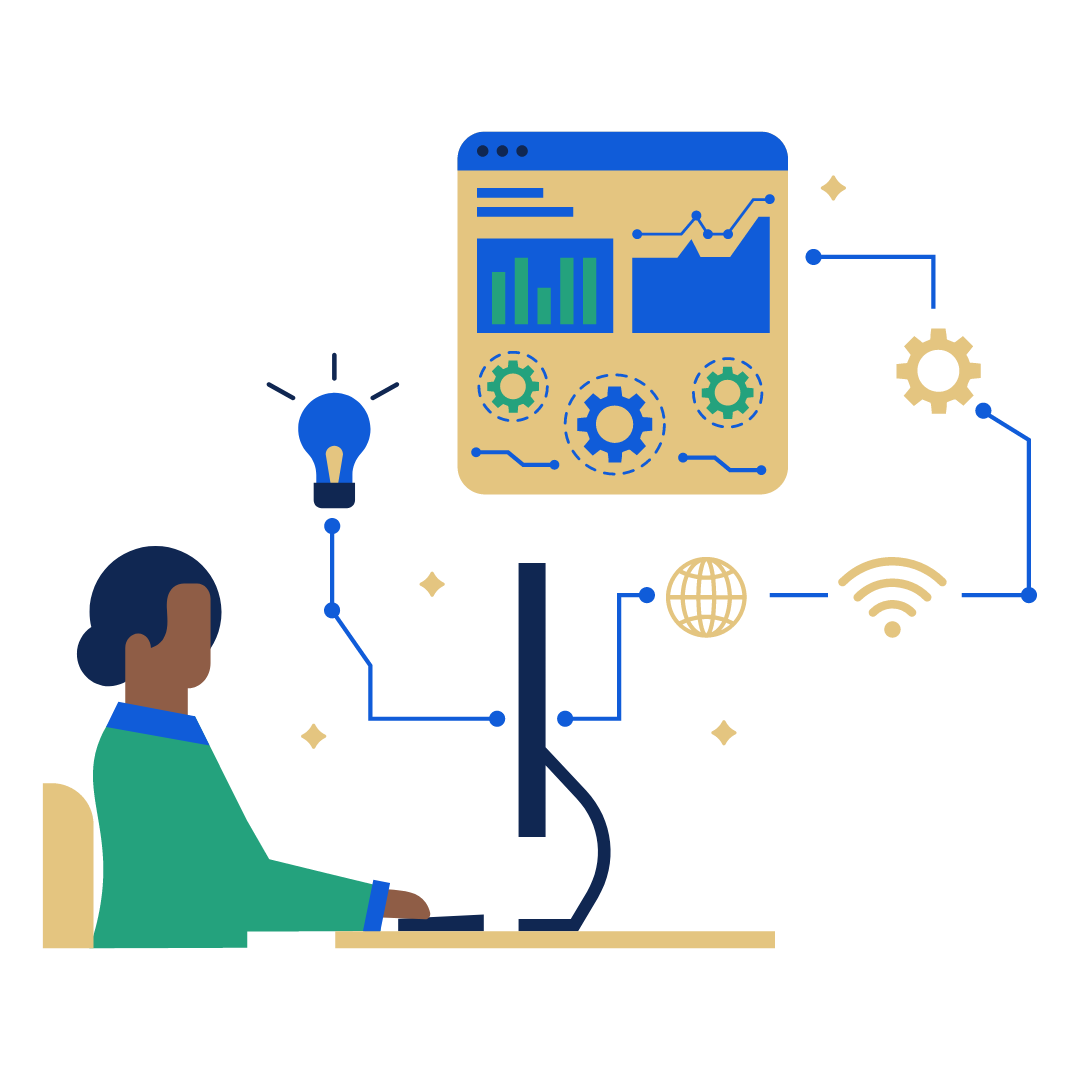 Modernise
Slash risk, improve reliability, enhance security and deliver the value you're looking for from the cloud.
Well Modernised and Well Architected+ are here to guide you on your cloud journey allowing you to bring your legacy applications into the modern age with all the benefits that come with it.

WELL MODERNISED
Legacy applications are difficult to update and expensive to scale. Modernising your legacy applications enables you to take advantage of the scalability, automation, quicker development cycle and cost savings of the cloud - reducing the total cost of ownership by up to 64%.
We always start with your applications because that is where your business value lies. We help you modernise your applications to benefit from the scalability, automation and cost savings you get with AWS and make sure they meet your current, and future, needs.

WELL ARCHITECTED+
You've heard of AWS Well-Architected Reviews. But we would prefer you were 'Really Well Architected'.
That's why we go above and beyond typically basic reviews, looking at your applications in context to ensure your cloud environment is running optimally and investigate why you might not be getting the results you'd hoped for from cloud.
Each review results in personalised recommendations for improvements, with the cost of any remediation typically offset with AWS credits.
Learn more
Well Modernised Services
Typically, legacy applications have a 'monolithic' structure, which can make your applications brittle, insecure and costly to run.
Our Well Modernised services can revitalise your applications to take advantage of cloud micro services to improve security and reliability and reduce your costs.
Our Well Modernised services include:
database modernisation

operations improvements

security improvements

failover and reliability improvements
Well Architected+ Service
Well Architected+ isn't just a box ticking exercise, we work with you to analyse your applications in context, driving the results you need.
We take a deep dive into the Well Architected pillars, adding value at every step with truly personalised recommendations, which we will also design and implement for you.
Well Architected+
Operational Excellence
Performance Efficiency
Security
Cost Optimisation
Reliability
Sustainability
Find out more
Don't just take our word for it...
"We wanted Cloudsoft to coach and guide us to adopt the cloud in the best way possible, to help us better manage our cloud spend. We've received a lot of value from our Cloudsoft Well Architected+ Review!"

Immersion Days
Modernising your applications means embracing new AWS services and technologies - and there's lots of them!
It can be difficult to navigate the array of available technologies, nevermind feeling confident in deploying them.

Immersion Days are a great way to upskill your team on specific AWS technologies - for example, Serverless or Containers. Our Immersion Day workshops will leave you with the confidence to develop and innovate.
Speak to an expert