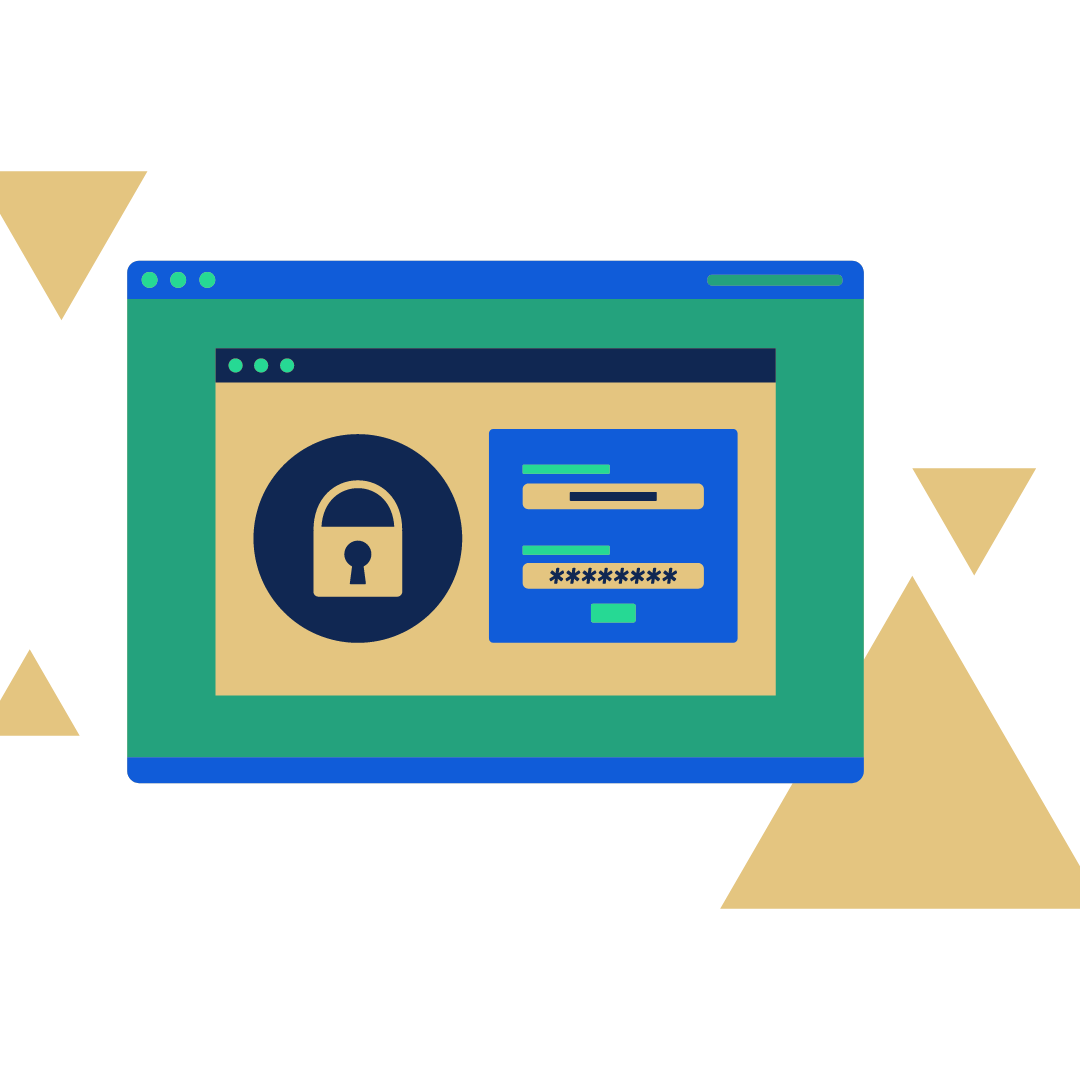 Cloud security review
Cloud security is a non-negotiable, yet 79% of businesses listed it as one of their most pressing cloud challenges this year.
There's lots of advice and best practices around securing your AWS environment, but without guidance from experts it can be tricky to prioritise and find the advice that is most relevant for you.
Our certified consultants are on hand to help you to improve your cloud security. Our cloud security review helps to provide tangible steps you can implement to improve the security of your cloud environment, and we can even help you implement them!
Safeguard your cloud service with a full security review
The growing complexities of technology ecosystems make it easy to stumble when trying to protect your cloud services. Knowing what to prioritise and where to find the right advice can feel like a maze with no clear route towards resolution.

A cloud security review from Cloudsoft helps demystify the next steps and helps you to target your efforts for maximum impact.
All our suggestions are uniquely tailored to your needs, which are assessed by a comprehensive inspection of your AWS configuration, combined with deep-dive sessions to understanding your business context.
Book a free consultation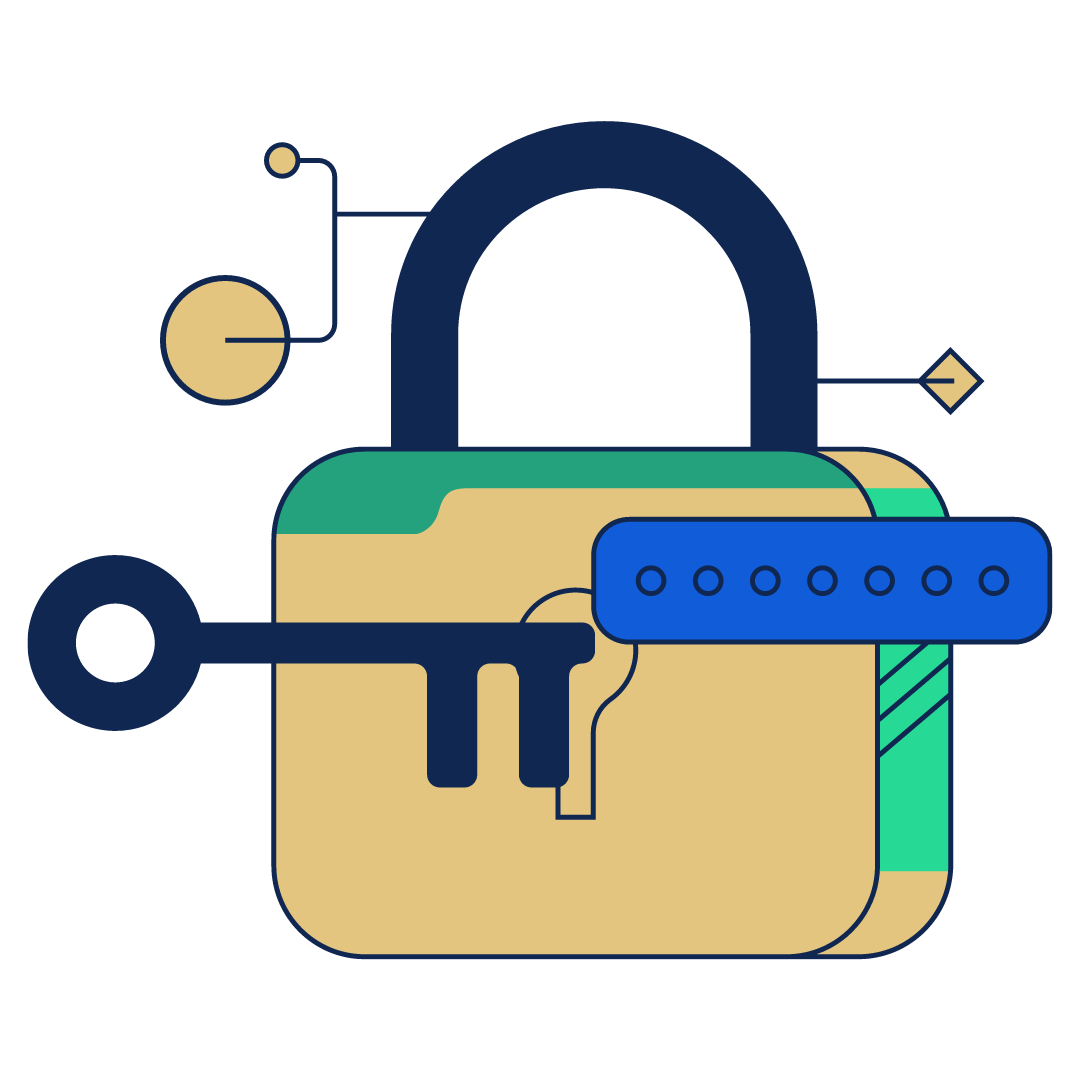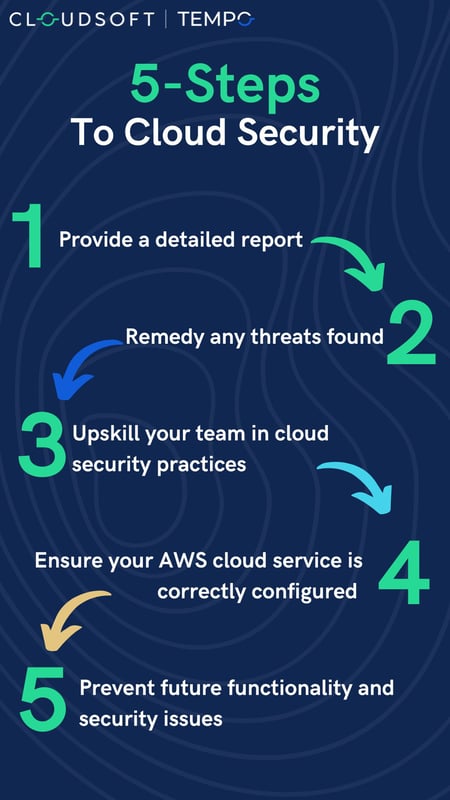 What does a cloud security review look like?
A full cloud security review with Cloudsoft can take multiple forms, but for the best results we'd recommend following our pathway.
5-Steps to Cloud Security:
1) We complete a review of your AWS environment, taking a deep dive into your business context and the reasons for your estate being how it is, and we present it as a report containing technical recommendations along with our findings.
2) Our certified consultants can help you to remedy any threats found, ensuring your cloud deployment becomes as secure as it can be.
3) Cloudsoft's team will work to upskill your team in security practices, ensuring that by the time we leave your team is well prepared to handle potential security issues should they arise down the line.
4) As a trusted AWS partner, we'll ensure your cloud service is correctly configured for both security and functionality.
5) We'll ensure your AWS service is configured to prevent functionality and security issues, ensuring you can be confident in the durability of your deployment.
Book a free consultation