Cloud is a journey. Choose an expert guide.
Wherever you are in your cloud journey, there can be confusion over the right path to take.
Thinking about your adoption strategy? Planning your first migration or looking to get control of your cloud costs? Want to modernise and optimise your applications?
We're here to help you get there faster.
Transformational services to help you Migrate, Modernise, Manage, and more...

Well-Adopted
Don't know where to start? Don't panic. We'll ensure your cloud strategy and adoption is on track with our expert advice & services.

Cloud Readiness workshops and Immersion Days can help you to get started, whether you're taking your first steps or are struggling to overcome internal resistance to cloud. We can help you to understand and express the value of cloud and start to shape your organisation to be Cloud Ready.

Ready for cloud, but need guidance on writing your business case or developing your strategy? We can help there too.
Learn More

Well-Migrated
Migrating to the cloud can be complex, but it doesn't have to be.
Successfully migrate your critical applications to the cloud with our full migration and consulting services.
We'll guide you through the options, help you plan and choose the right solutions tailored to your needs. Be confident in your migration and let us do the heavy lifting for you - ensuring mission-critical apps are fit for purpose and able to support your organisations' needs in the long term.
Learn More

Well-Modernised
We start with your applications because that's where your value lies. We help you modernise your applications to benefit from the scalability, automation & cost savings you get with AWS and make sure your applications are delivering.

Modernisation services include Operations improvements, Security improvements and Database modernisation, which can slash risk, improve reliability and deliver the value you're looking for from cloud.
Learn more

Well-Architected+
You've probably heard of Well-Architected Reviews. To be honest, we'd prefer you were Really Well Architected. That's why we go above and beyond a basic review, looking at your application in context to ensure your cloud environment is running optimally and investigate why you might not be getting the results you'd hoped for from cloud.

You'll get personalised recommendations for improvements, with the cost of any remediation offset with AWS credits.
Learn more

Well-Managed
Cloud can be complicated. You need to know your cloud, and your data, is in safe hands whilst still allowing your teams to benefit from AWS managed services and the agility of cloud. The need for operational efficiencies can also drive governance changes.

We tailor our Well Managed services to meet your needs - all backed by SLAs. 24x7x365 next gen services to ensure your cloud is performant, resilient and secure.
Learn more

Well-Optimised
Worried you're overspending on cloud? Not sure you've got the full picture? Let our experts help get your costs under control. We call this cloud economics; and as a FinOps Certified Service Provider we'll improve your cloud cost maturity, fast.

Alongside Cost optimisation, we also offer support with FinOps Adoption and FinOps Maturity. Put simply, this means ensuring everyone from Finance to Developers, understands the cloud cost model and how to drive real value from it.
Learn more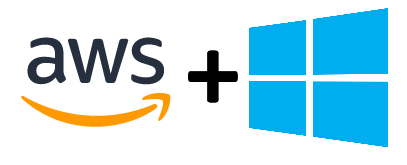 Microsoft on AWS
AWS runs almost twice as many Windows applications than Microsoft Azure does. Surprised? AWS has supported Windows applications for 14 years, experience which flows to us, as an AWS Advanced Consulting Partner, and also on to you.

We're one of the Advanced AWS Consulting Partners in Scotland certified in Microsoft Workloads. Why? Because we know AWS is a great choice, enabling you to take advantage of the flexibility, cost savings, reliability, maturity and much more.
Learn more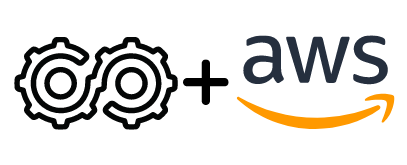 Devops on AWS
We're also an Advanced AWS Consulting Partner with certified DevOps competency. We deliver services to help you manage your deployments with automation; ensuring continuous deployment & continuous delivery.

Whether you're starting out with DevOps for the first time, looking to expand practice across your business or mature your approach, we're here to help.
Learn more
AWS Advanced Consulting Partner
"There's no compression algorithm for experience..." as AWS CEO Andy Jassy likes to say!
We've been Migrating, Modernising and Managing workloads for almost as long as AWS has been in existence and bring our values of Doing it Right and Taking Pride to every project.

Let us transform your cloud journey
Whether you want to migrate to cloud, modernise your existing set-up or manage and optimise your cloud usage, we've got guides, downloads and quick reads to help you!
Click for Cloud Resources