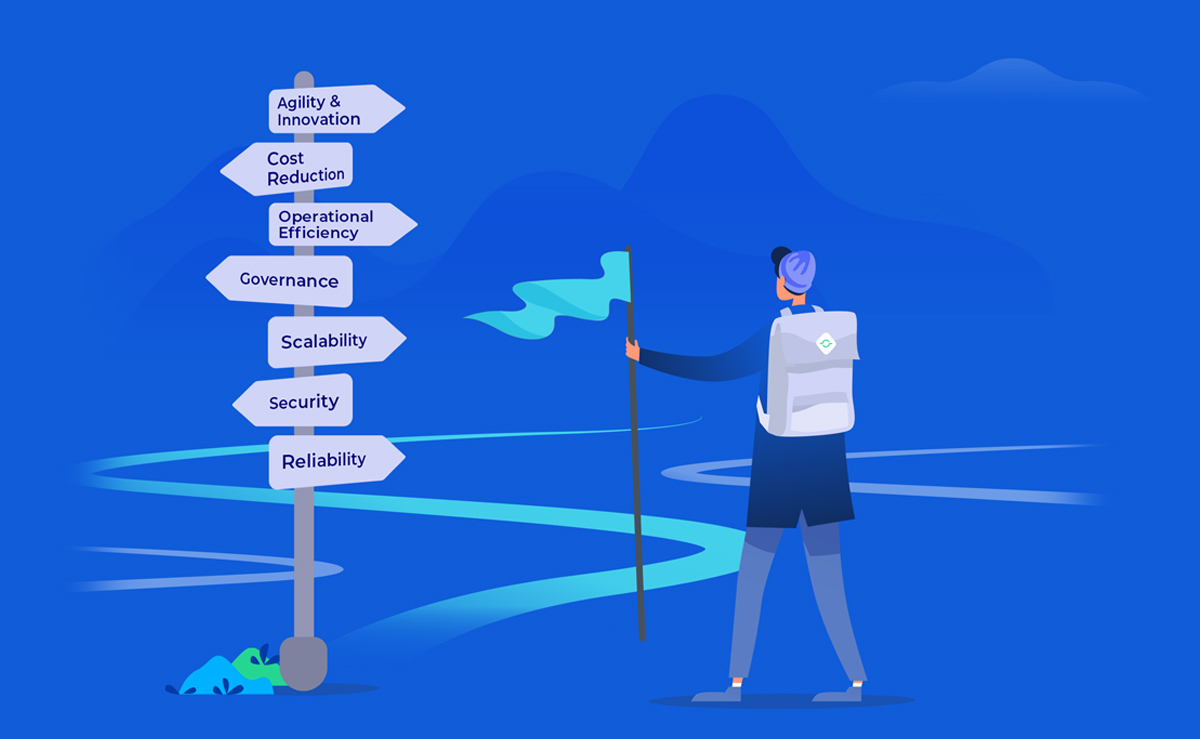 Cloud is a journey. Choose an expert guide.
Wherever you are in your cloud journey, there can be confusion over the right path to take.
Whether you're thinking about your adoption strategy, planning your first migration, looking to get control of your cloud costs or want to modernise and optimise your applications; we're here to help you get there faster.
Cloud Adoption, Strategy and Governance
Cloud adoption is not just an IT project: realising the full benefits of the cloud and achieving your business goals is a team effort. Preparing and executing your strategy will involve many stakeholders, new skills, changes to existing mindsets and processes, and changes to lines of responsibility and collaboration. Every organisation is different. Cloudsoft can guide you on this journey, identify and close gaps, and help you deliver on your cloud strategy.
Learn More
Cloud Migration
Application availability is critical to the success of your business. Whether migrating a portfolio or a single application to the cloud, it takes careful planning and execution. There are proven migration strategies to choose from, but also pitfalls - both technical and non-technical. Cloudsoft can help you safely migrate your applications to AWS, drawing from experience of many past migrations.
Learn more
Cloud Financial Management
Do you want to see, understand, and take control of your organisation's cloud spend? As a FinOps Certified Service Provider, Cloudsoft can help. We can identify short-term cost reductions or a longer term strategy to keep control of costs, without sacrificing or impeding the innovation that cloud enables.
Learn more
Cloud Architecture and Application Modernisation
Is your application getting the most from the cloud, and are you following best practices? Is it secure, reliable, scalable, cost-effective, and easy to maintain and roll out changes? Cloudsoft offer Well-Architected Reviews with Cloud Experts to help you quickly identify and prioritise improvements. We also deliver hands-on work to modernise your applications.
Learn More
Cloud Operations and Support
We know availability and resilience is key to your success. Cloudsoft offers 24/7 support to help keep your applications up-and-running, and advice to continually improve your operations. We can also help your teams up-skill and automate, so you can better manage your applications.
Learn More

Let us transform your cloud journey
Wherever you are in your cloud journey, our team are there to help you deliver.
In addition to consultation and advice our team of experienced solutions architects and engineers do the hands-on work, dealing with the complexity and challenges of enterprises, legacy applications, migration and modernisation.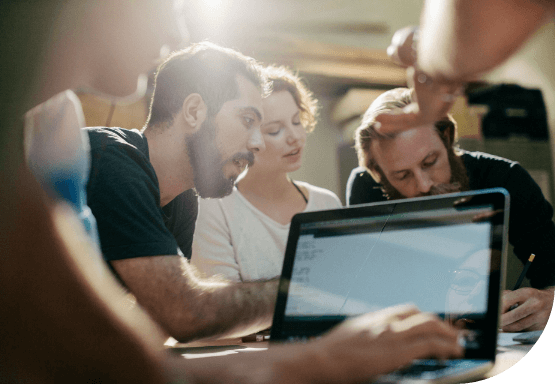 Customer Stories How ASP saved by switching to AWS WAF and CDN
Learn more

How Giumarra accelerated their time to market with DevOps.
Learn more