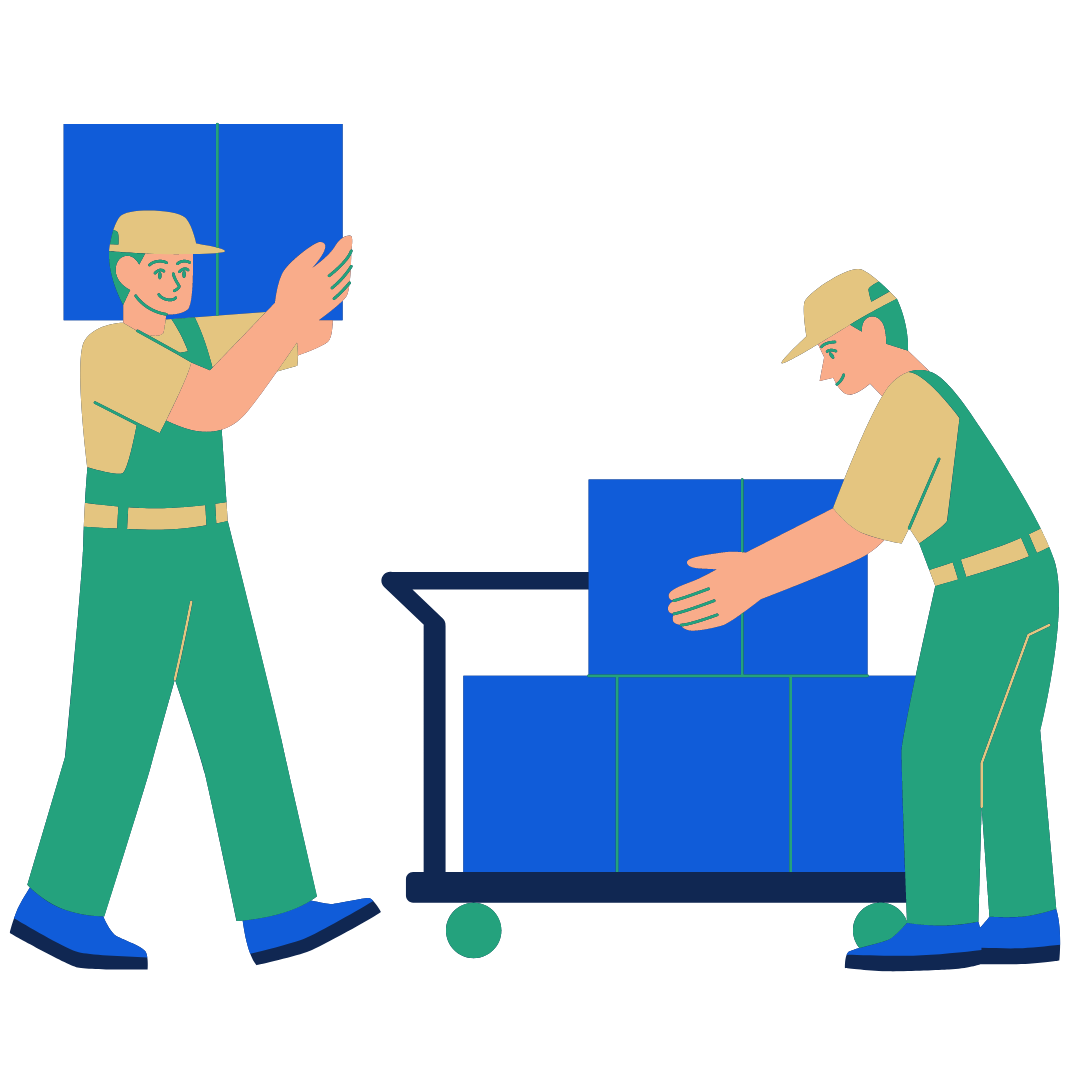 MIGRATE
Get the cheat codes for digital transformation by migrating to the cloud with an AWS Advanced Consulting Partner.
Join the 1 million+ Amazon Web Services users who are already reaping the benefits of the cloud and powering forward in their digital transformation.

Whether you're looking to optimise your tech spend, increase the pace of innovation or access reliable scale, cloud migration has never made more sense.
But with ever-changing cloud landscape, it can feel hard to know where to start. That's where Cloudsoft comes in. We'll take the pain out of cloud migration with our experienced cloud engineers.
3 steps to migration success
Assess ➡️ Mobilise ➡️ Migrate.
Migrate to the cloud with confidence by walking this well-trodden path to the cloud, based on experience gathered from 1000s of cloud migrations.
So, let's break down how we can help in each of these steps:
- Assess
We will assess your current environment and business readiness, working with stakeholders across to business to secure full business buy-in to the project.
- Mobilise
We develop a detailed migration plan, setting up the required infrastructure within AWS, as well as developing a roadmap and structure to be followed during the migration process.
- Migrate & Modernise
We help you to run a pilot migration, migrate workloads to the cloud following the roadmap. Throughout the migration, we'll closely monitor performance and run regular testing and validation processes to ensure everything is functioning as intended.
Plus, when you migrate with an AWS Partner like Cloudsoft, you may also be eligible for funding for each step of the migration journey.
Find out more about the 3 phases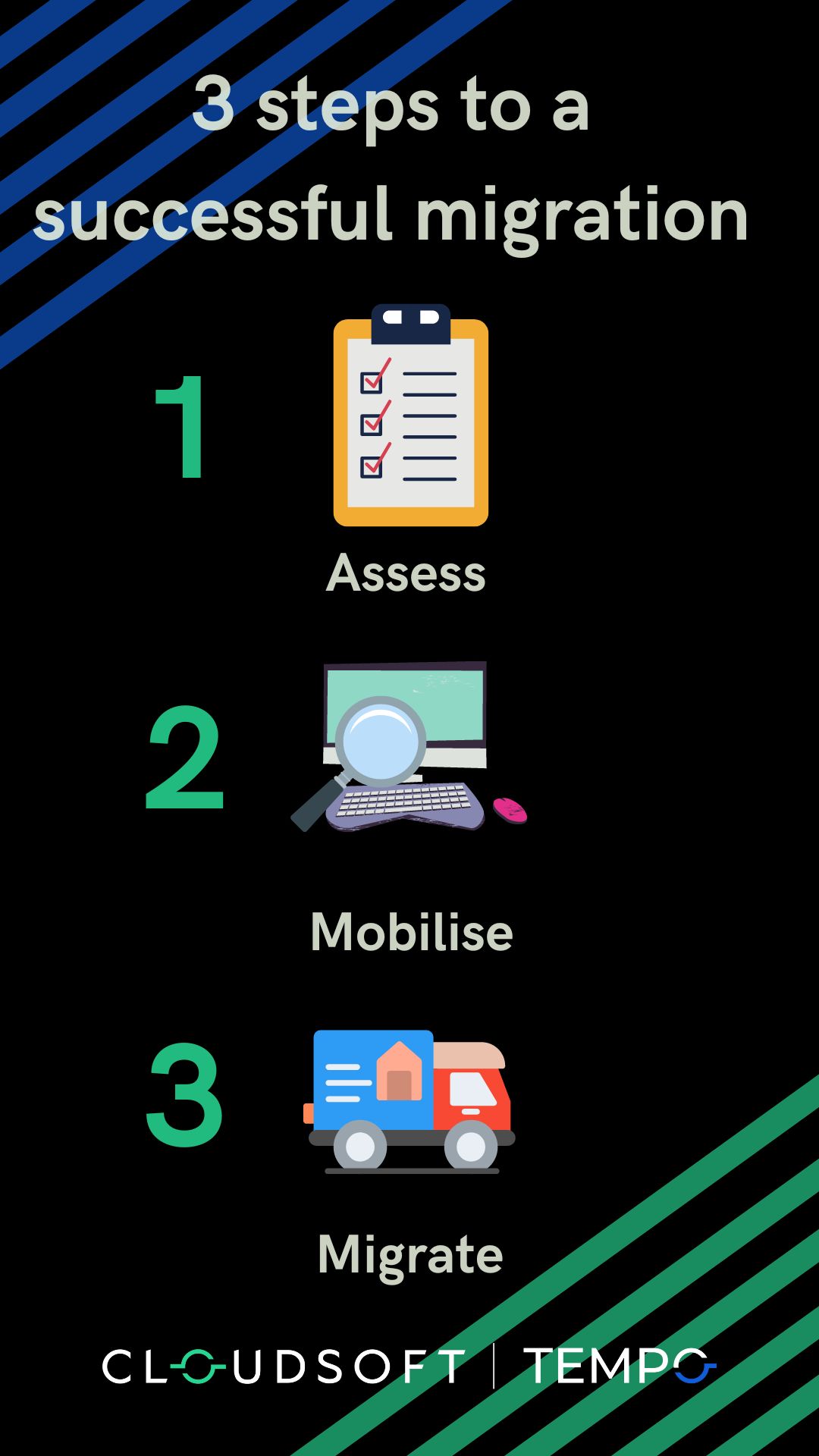 The MAP to Cloud Migration with AWS.
What AWS MAP Can Do For You
The AWS MAP (Migration Acceleration Program) is a comprehensive and proven cloud migration programme that supports organisations to migrate without needing to reinvent the wheel.
AWS MAP provides access to:
- Tools and Training to support your skills and develop your technical teams who will manage the workloads and applications in the cloud.
- Support from an AWS Partner like Cloudsoft, who'll bring their expert knowledge and guidance around everything AWS.
- Funding is available in the form of both AWS Credits to your account as well as a reduced rate from your AWS Partner organisation.
Learn More About MAP
Your guide to cloud migration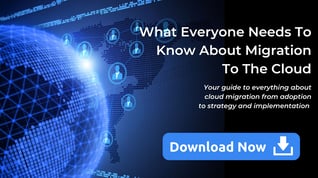 There's not just one way to migrate to the cloud.
Your approach to cloud migration should take your business and technology needs into account.
Download the guide to explore:
Different cloud migration strategies

Three phases for success

How to get business buy-in

Funding options.
Start your cloud migration journey with confidence!
Get your copy
Start your migration journey today
Don't just take our word for it...
"Cloudsoft brought expertise in cloud strategy and implementation, helping us to navigate complex technology landscapes. Cloudsoft's insights and advice were invaluable."
- SimCorp
Read more about SimCorp's project here.