6 Cost Benefits To Cloud Migration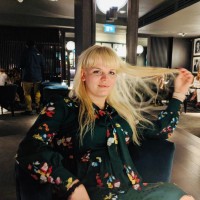 Carly Bell
Migration to the cloud provides a range of opportunities to reduce your costs and financial burden when compared to running your applications on-prem. Unlike on-prem infrastructure, cloud is flexible and providers are constantly optimising and improving management and use of their services.
Here's 6 great cost benefits you can unlock through cloud migration:
Improved Scalability
When you move to the cloud, you can enjoy seamless scalability. Increasing or decreasing resources to match demand becomes achievable with simple automation, rather than needing to manually change or add additional physical infrastructure. The cloud's scalability utilises virtualisation to enable rapid changes to meet demand at a fraction of the cost. The immediacy of the scalability also means that you are more responsive to customer demand and far less likely to suffer an outage from your servers being overloaded.
Financial Model Of The Cloud
The cloud utilises a pay-what-you-use model as opposed to the upfront software licensing and infrastructure costs of on-premt. This means you don't need to have additional server capacity burning cash (and carbon) on the off chance demand will spike. Instead, you can benefit from the innate elasticity of the cloud to meet those demands on an as-and-when basis - and only pay for peak when you consume peak.
Similarly, you are not responsible for staffing and maintaining your own hardware, which means you can reinvest more into product innovation.
Less exposure to energy market fluctuations
Operations costs are at the forefront of all of our minds following a winter of high energy costs in Europe, increased costs of living and doing business, and instability in the energy market. When you use the cloud you are less exposed to energy market fluctuations due to cloud providers making their own agreements with energy providers on economies of scale, something not accessible to on-prem hosting centres.
Reduce Technical Debt
Technical debt is a common issue faced by those with legacy on-prem infrastructure. Moving to the cloud provides you with the opportunity to reduce technical debt by hosting your applications on cutting edge servers. You can also re-architect your application to utilise cutting edge cloud services and to make it more scalable, resilient and secure. In addition, the easier implementation of automation can reduce toil, freeing up valuable engineer resources.
Access to cloud innovation
By migrating to the cloud for your IT infrastructure, you can future proof your access to innovation.. Cloud providers are rapidly innovating to improve the ways cloud services are delivered, managed, and consumed. For example, why build your own ML algorithm when you can train AWS'? Or, why build your own database, when you can use one of many database products in AWS? Migration to the cloud enables access to these technologies and developments which routinely seek to reduce costs and improve user experience.
Increased Reliability and Security
Migration to the cloud provides increased reliability and security for the infrastructure your applications run on. Cloud providers have multiple data centres in multiple locations, so your data and application retain availability even if one data centre suffers issues. This supports you in faster recovery times, and reduced downtime. This is increasingly important as downtime leads to increased costs, loss of customer trust, and is increasingly not tolerated from large organisations.
Want To Learn More About The Benefits Of Cloud Migration?
You can find out more about successful cloud migration straight from the source at the AWS Cloud Migration: Strategies For Success day. We are hosting a fireside chat between our Vice President of Engineering Aled Sage and one of our customers who has successfully migrated to the cloud, Colin Tinto, Group CTO at CitNow Group.