Tempo
AWS Microsoft Workloads Competency: why Cloudsoft care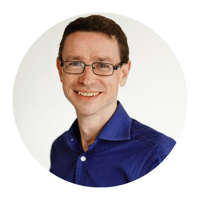 Aled Sage

Cloudsoft have attained the AWS Microsoft Workloads Competency as an AWS Advanced Consulting Partner. But why should customers care, and why did we go through the time-consuming process of earning this competency?
Short answer: it helps customers find the right partner to deploy and operate Microsoft workloads on AWS. AWS-audited competencies are one factor to consider when choosing an expert partner with a proven track record.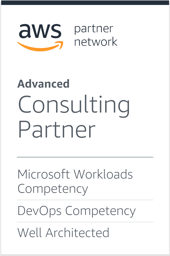 What is the AWS Microsoft Workloads Competency?
To quote AWS:
"APN Partners with AWS Microsoft Workloads Competency status have demonstrated technical proficiency and proven customer success in the design, migration, deployment, and management of Microsoft-based applications on AWS, with specific focus on workloads based on Microsoft SQL Server, Microsoft SharePoint, and Microsoft Exchange Server."
It helps AWS customers find a qualified partner with expertise and a proven track record deploying and operating Microsoft workloads on AWS. There are a lot of partners out there of varying quality - AWS-audited competencies are one factor to consider.
Earning the competency status involves a detailed assessment and third-party audit of the security, performance, reliability and operations of customer solutions built on AWS. The audit is run by AWS solution architects specialising in Microsoft workloads. The partner must demonstrate a deep understanding of, and adherence to, AWS best practices, and excellence with these Microsoft applications and technologies.
Why AWS for Microsoft Workloads?
This is the topic of a dedicated blog. In brief, AWS is a good choice because:
Experience and maturity.
With

over 11 years experience

of Microsoft workloads in the cloud, AWS runs more Microsoft than any other cloud provider - almost twice as much as runs on Azure!
Range of services and features.
The rate of innovation for Microsoft-focused features and services on AWS is impressive. This includes fully-managed services, such as for SQL Server, Active Directory and patch management. These decrease the total cost of ownership while improving high availability, backups, disaster recovery, monitoring and performance.

Developer eXperience (DX) and Operations.
Focus on your applications and business logic to deliver functionality to customers rapidly - let AWS handle the undifferentiated heavy lifting. There are many tools and 3rd party integrations to choose from, as well as a range of compute and storage options.
Microsoft licensing options.
There is flexibility: for example, you can reuse Windows licenses with bring-your-own-license (BYOL), or use license-included on-demand instances. You can also save on your SQL Server licensing costs by taking advantage of cheaper SQL Server architecture and licensing options on AWS.
Modernisation.
Realise the full benefits of cloud by improving your application operations and architecture: faster innovation, lower costs, improved reliability and security.
Cost saving.
Moving to AWS and modernising applications can reduce costs, especially when considering the total cost of ownership.
Why expertise with Microsoft Applications?
Windows and SQL Server are of huge importance. According to IDC, 70% of enterprise applications are Windows-based and 82% are still on-prem. Gartner report that 50% of enterprise customers are planning to migrate to the cloud within the next 24 months.
Naturally we want to help customers - and a lot of customers are running Microsoft workloads on AWS or looking to migrate such applications to AWS.
A lot of customers are also looking to modernise their Microsoft-based workloads. This ranges from small incremental improvements, through to switching to containers running .NET core and moving from SQL Server to the Amazon Aurora (MySQL or PostgreSQL-compatible) to cut costs, improve reliability and performance, and simplify operations.
What this means for Cloudsoft
We at Cloudsoft have been helping our customers with Microsoft Applications on AWS for years. Getting the AWS Microsoft Workloads Competency made sense - it is a badge that shows we are technical proficiency and have proven customer success. It gives us even closer ties with the Microsoft technology specialists within AWS.
We look forward to a lot more projects involving Microsoft-based workloads on AWS, and helping even more companies get the full benefits of cloud.
If you are considering a cloud migration, or are already running Microsoft workloads in AWS, speak to Cloudsoft to find out how we can help.