As cloud spend heads towards $100 billion, FinOps becomes indispensable.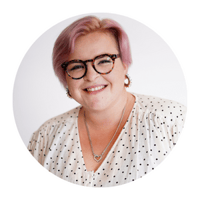 Charlotte Binstead
Spending on cloud is set to overtake traditional IT spend for the first time this year. Q1 of 2022 saw a whopping $18.3 billion spent on cloud computing and storage infrastructure - up 17.5% on last year - and IDC expects this to top $90.2 billion by the end of the year.
As we approach the tipping point from on-prem to cloud, it's important to understand that the shift is not just in where this money is being spent but how it is being spent.
The cloud spending model is totally different to the traditional IT procurement model. It's not a fixed cost at a fixed time, but rather a dynamic, consumption based cost. This means finance in the cloud is a balancing act. Applying fixed budgeting constraints that fits the old model stifles innovation and could hurt the business opportunities. Too little understanding of root causes for cloud spend can have costs run wild.
Dynamic pricing has its benefits, but beware
In the cloud, engineers don't have to request racks, servers and equipment from central procurement teams; they can spin up new instances, and therefore spend, at will.
This has a lot of benefits:
Low cost of experimentation, and innovation, is low because you don't need to buy new metal to try something out.
Auto-scaling means you only pay for peak compute when you actually consume peak compute.
Flexibility of cost. There are lots of pricing options for different types of compute, storage, databases and other cloud services. This gives you flexibility, but can leave those uninitiated in cloud finance with their heads spinning.
However, value and cost effectiveness is not necessarily top of mind for most developers. 30% of FinOps practitioners rank 'getting engineers to take action' as their top challenge and understandably finance teams are often flummoxed by the complicated cloud bill that arrives at the end of each month.
This leads to a situation where only ⅓ of organisations know where their spend is going - and nearly a quarter of finance teams report a variance of 15%-30% between their forecast spend and their actual spend (CloudZero).
So, with so much money being spent in the cloud how can organisations ensure they've got the controls they need to get value from that spend?
Enter FinOps - "a journey no-one takes alone".
FinOps is an evolving cloud financial management discipline and cultural practice that enables organisations to get maximum business value by helping engineering, finance, technology and business teams to collaborate on data-driven spending decisions.
A few weeks ago the FinOps Foundation released their State of FinOps 2022 report. Surveying 1056 respondents, who collectively are responsible for $40 billion in cloud spend, there are some really valuable insights in there for organisations at all stages of their cloud, and FinOps, journey.
One of the key findings was that FinOps isn't just a technical discipline nor solely finance based - "it's a cultural one that brings together finance, engineering, product and management." Building these FinOps skills into organisations is complex, because cloud computing is ever evolving and adoption is ever increasing, and companies which weren't born in the cloud need to adapt their culture and processes.
Read the full report here, which benchmarks best practices across the FinOps Framework Capabilities.
Building a mature FinOps capability
Despite engineering apathy being cited as a top barrier to successful FinOps practices, a recent CloudZero survey found that where companies do establish an engineering culture that takes ownership of cloud spend it directly correlates with better understanding of cloud costs by engineers and greater confidence in cloud cost reports to Finance teams.
And the survey also reveals a growth in dedicated cross-functional FinOps teams in organisations of all sizes:
Source: Cloudzero
And as FinOps matures, and its benefits are felt, executive directives help to promote FinOps adoption across the organisation - which is no surprise when 76% of respondents said that cloud costs are now a C-suite or Board-level concern.
This maturity is also expressed in greater alignment in priorities between Finance and Engineering teams:

Source: Cloudzero
So, FinOps maturity comes with:
Getting engineers to take action
Getting executive buy-in for FinOps adoption
Creating cross-functional teams
Aligning engineering and finance priorities.
Start your FinOps journey
FinOps is a journey ever more of us are embarking on and as we expand knowledge and experience across the organisation it could well become a differentiator to how well the business does in the exciting world of cloud.
If you're interested in learning more about FinOps and cloud cost optimisation then get in touch! We're FinOps Certified Service Providers, and AWS Advanced Consulting Partners and we can help you cut waste, implement good cloud financial management and start the broader cultural work required to mature your FinOps capabilities.