Cloudsoft recognised in inaugural Gartner Digital Platform Conductor Market Guide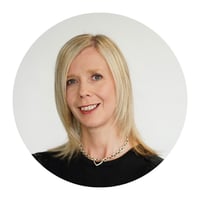 Linda King
Cloudsoft is proud to be recognised in the inaugural Gartner® Digital Platform Conductors (DPC) Market Guide. This new report explores this fast evolving technology market which is rising to meet the needs of Infrastructure & Operations (I&O) leaders who are challenged to deliver robustness and value across increasingly complex hybrid, on-prem and cloud environments. The report also highlights innovative vendors, like Cloudsoft, who are addressing this growing market need.
What are digital platform conductors?
According to Gartner, "Digital platform conductor tools coordinate hybrid digital infrastructure management tools used to plan, implement, operate and monitor underpinning technology and services. They provide a unified view of digital infrastructure and dependent applications. They enable I&O leaders to get an overarching view of the infrastructure and evaluate the infrastructure's contribution to business value, regardless of the environments used or their owner. This provides input into strategic I&O decision making to get better value from infrastructure."
Fundamentally, DPC's simplify automation and orchestration across complex tech estates; ensuring resilience and amplifying existing tech value.
Why are digital platform conductors important?
Technology complexity will only continue to grow, alongside pressure for Infrastructure & Operations leaders to demonstrate control of and value from their investments.
Not only this but the boundaries between other tools and technologies are blurring; IT operations management (ITOM) tooling, ITSM tooling, monitoring, observability and more, are all stepping on each other's toes. Business outcomes increasingly depend on coordination between these systems - something not currently achievable with any of these tools in isolation.
What leaders need is overarching control of the bigger picture, regardless of the environments used - across multiple on-prem, cloud and edge environments. DPC tools do exactly this; they sit above and co-ordinate across and with multiple tools and infrastructures; delivering composable and tailored platforms that best meet each application's needs.
Gartner predicts that, "By 2026, 75% of DPC tool adopters will be consistently successful at demonstrating I&O business value, versus 25% of nonadopters."
Why is Cloudsoft AMP recognised as a DPC?
Cloudsoft AMP best suits organisations with complex infrastructure environments who are focused on enabling business-led technology efforts, and want to be I&O platform led. Using Cloudsoft AMP will modernise and enable I&O teams to deliver value through tailored platform offerings. Interestingly, many vendors in this area often do not label their DPC tool offerings as such, given the newness of the term. Also, given the breadth of this area, Gartner noted in their report that DPC tool offerings can be difficult to compare between vendors due to differing capabilities and areas of emphasis.
Gartner subscribers can access the full report here.
Want to learn more about Cloudsoft AMP?
Discover Cloudsoft AMP, the powerful automation software which lets you seamlessly orchestrate and govern your critical IT services across complex hybrid IT environments.