Gartner are hyped about Cloudsoft AMP. Here's why.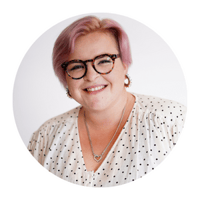 Charlotte Binstead
This week we were name checked in not one, not two but THREE Gartner Hype Cycles, including two mentions in technologies to drive DevOps scale.
UPDATE 26/07/21: On 21st July Cloudsoft were also cited in the Hype Cycle for ITSM (IT Service Management), making that 5 name-checks across 4 Hype Cycles! Read more about this below.
Hype Cycle for Monitoring, observability and cloud operations, 2021
Hype Cycle for I&O Automation, 2021
Gartner subscribers can read the full reports via the links above, but for those non-subscribers, we've summarised the key findings below.
Monitoring, observability and cloud operations
IT Operations teams now support much more complex, distributed architectures with a tangled web of integrations and dependencies, precipitating a shift from performance analysis to monitoring, observability & cloud operations. This hybrid complexity leads to unpredictability, and legacy methods of performance analysis are often no longer up to the challenges of ensuring application performance in these ever-changing environments.
Modern challenges require modern solutions, such as automated detection, observability and healing. Digital Platform Conductors, of which Cloudsoft is named as a Representative Vendor, provide all of this and much more. Gartner sees technologies like Cloudsoft's AMP as being transformational for IT organisations, and whilst the term Digital Platform Conductor may be new, Cloudsoft's technology is well established and driving real value in Tier 1 Global Banks and defence companies around the world.
DPC tools like Cloudsoft AMP "provide a unified view of underpinning technologies and their connection to applications. This augments strategic decision making and improves the value obtained from technology investments."
Subscribers can read the full Gartner report here.
Automation
Automation is the pivotal enabler for I&O leaders to adapt to the pace and scale of digital, composable business. Whilst automation accelerates speed to market and boosts business agility, it also has ramifications for the skills needed by I&O teams and the expectations placed upon those teams.
According to Gartner, I&O leaders must leverage technologies in the 2021 Hype Cycle to "deliver faster value, improve efficiency and optimise costs", for example using automated pipelines to deliver infrastructure services, and Gartner predict that by 2025 70% of organisations will be utilising continuous infrastructure automation to improve their agility.
Cloudsoft AMP uses intelligent automation to reduce provisioning time and manage the lifecycle of applications; with built-in orchestration to automate approvals, provisioning, decommissioning and custom action.
A major global bank achieved a 75% efficiency saving on effort for application teams using Cloudsoft AMP.
Gartner subscribers can read the Hype Cycle for I&O Automation, 2021 here.
Agile, DevOps & Promise Theory
DevOps is now a widely adopted practice, with attention being paid to how to scale DevOps efforts for even greater results. Gartner recommends that DevOps leaders "continue to optimise the relevant value stream, requiring multiple IT disciplines to work together to optimise customer value at speed and at scale…".
A catalyst for scaling DevOps and agile is Promise Theory (for which we were also name-checked). Promise theory is an innovative approach to building trust and understanding uncertainty in digital systems. It provides a common language for coordination among entities and enables I&O leaders to "enforce consistent, declarative and repeatable methods for deploying and managing systems". Cloudsoft AMP is built to deliver consistent deployment models - you can learn more about AMP here.
Gartner subscribers can read the Hype Cycle for DevOps, 2021 here,
IT Service Management
I&O leaders are responsible for infrastructure, operations and cloud management and must be able to evaluate this array of technologies and business practices to establish what actually provides value. Best-of-breed ITSM tools deliver automated service provisioning, but, according to Gartner, require overarching orchestration to from tools like Digital Platform Conductors (DPC) "to co-ordinate the various infrastructure tools used to plan, implement, operate and monitor underpinning technology and services for applications and digital products".
Gartner subscribers can read the Hype Cycle for ITSM, 2021, here.
What can DPC tools like Cloudsoft AMP do?
With the rise of the 'composable business', coupled with the pressure to reduce risk, improve resilience and optimise costs, I&O leaders need tools like DPCs to help fill gaps in ITSM and deliver observability, automation and agile processes.
DPC tools like Cloudsoft AMP can:
Visualise the performance of your digital platforms across all life cycle stages, enabling you to better plan, implement, operate and monitor.
Enable continual performance optimisation and placement of workloads across all your environments, whether they're on-premises, in the cloud, or container platforms.
Demonstrate the business value of your improvement and transformation initiatives throughout the full stack.
Get in touch today to see how Cloudsoft AMP can conduct your digital platforms, and provide the observability, automation and agility you need to transform.