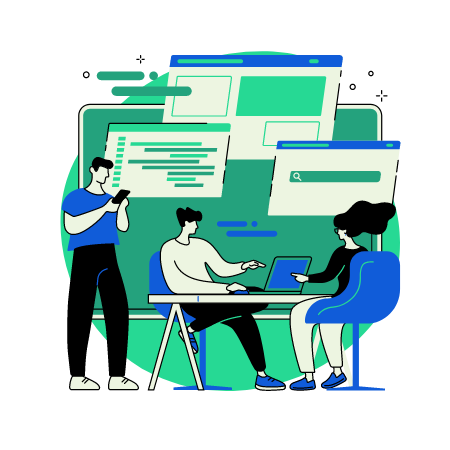 Careers at Cloudsoft
Senior AWS Cloud Support Engineer
Want to apply your AWS skills to a variety of projects? Enjoy sharing your cloud knowledge? Inquisitive and collaborative? Come join the Cloudsoft tribe, one the UK's Best Workplaces in Tech!
Salary: £45k - £60k+ commensurate with experience
About the role
We are looking for an experienced hands-on senior cloud support engineer. You will focus on supporting and improving customer systems in AWS, working closely with customers and with other Cloudsoft engineers. This will include incident response (including break-fix, postmortems and remediation), continual improvement of Cloudsoft's internal processes, and advice & assistance for customers to avoid future incidents. This work will include being on-call during out-of-hours support, as part of the support rota. But also this is a great opportunity to build knowledge and work with customers who are using a wide variety of technologies and AWS services.
Cloudsoft Tempo customers range from small start-ups to large financial services firms and everything in between, so you'll get the opportunity to constantly learn and develop your skills to support our growing client-lists' needs. See some of our recent customer projects here.
Cloudsoft culture's is underpinned by our core values;
We Wow Customers

We Take Pride

We Give Kudos

We Do It Right

We Do It Together
We encourage applications from candidates from underrepresented backgrounds. Remote and part-time working will be considered.
Your skills
You should have experience supporting production systems in AWS environments. You should be comfortable interacting directly with customers, have good communication skills, and be comfortable working with clients on calls and in written English.
Expertise in several of the following areas is highly desirable:
Operating and managing production cloud applications.
Incident response, including on-call experience.
AWS certification (Associate level or higher), but there will also be opportunities to gain (further) certification.
Automation, scripting in bash and PowerShell, and configuration management tools such as Ansible, Puppet, Chef and SaltStack.
Sys admin experience (Windows and/or Linux)
Basic (or higher) database administration experience
DevOps experience: culture, processes and tools.
Infrastructure as code, such as Terraform or CloudFormation.
CI/CD pipelines.
Serverless, Kubernetes/ECS, and traditional application stacks.
Programming languages and/or scripting languages.
The candidate must be UK based or willing to relocate. We may consider visa sponsorship if required and all prerequisites are met.
About Cloudsoft
As an AWS Advanced Consulting Partner, Cloudsoft helps customers migrate to the cloud, modernise their applications in the cloud, create new cloud-native apps, and adopt best practices through well-architected reviews.
We're a growing team of 37, headquartered in city-centre Edinburgh. We operate with a start-up mentality in a cutting-edge sector, relishing these challenges with a strong focus on inclusion, quality and growth. There are excellent opportunities to be involved in all areas of the business and to develop depth and breadth of skills, in addition to good benefits and salary in the range £30k to £55k+ commensurate with experience. Cloudsoft was named as one of the UK Best Places to Work 2022, and rightly so in our view!
Read more about our team on Talent Scotland and Great Place To Work.
Benefits include:
Training and development days
Up to 37 days paid holiday every year
Private pension contributions
Private health insurance
Share options
Perks (Perkbox, Cycle2Work scheme and more)
Monthly team events and activities.
We're based in city-centre Edinburgh (check out the view!), but have teammates working remotely all over the UK.