5 Key Climate Sustainability Benefits To Cloud Migration: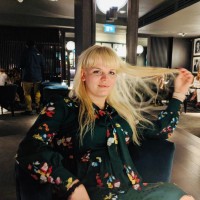 Carly Bell
Cloud migration can offer a number of climate sustainability benefits when compared to running your applications on-prem.
From reducing energy consumption to meeting the demands of the post-covid workplace, migration to the public cloud has never been more beneficial to your climate targets.
Our top 5 reasons to migrate to the public cloud include:
1. Energy Efficiency
Data centres used by hyperscale cloud providers are highly energy efficient, using the latest technologies to minimise energy consumption. By comparison, many smaller on-prem and co-location data centres often use older, less efficient technologies and buildings.
Read more about the energy vampires lurking in our IT infrastructure: https://cloudsoft.io/blog/what-have-zombies-got-to-do-with-sustainability
2. Resource Sharing
Cloud deployment reduces wasted resources from running infrastructure for peak demand. Instead of buying in racks of servers to support projected peak demand, in the cloud you can autoscale to meet your demand minute by minute. This means that other users can utilise the same server capacity when you're not using it, reducing the total number of machines in use at any one time.
3. Renewable Energy
Many cloud providers are making significant investments in renewable energy sources helping to reduce their carbon footprint and promote sustainability. This is often a more difficult and expensive proposition for individual organisations to achieve with on-prem infrastructure.
4. Kill Your Zombie Workloads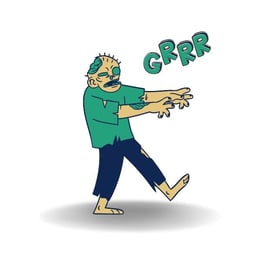 Zombie applications are ones that haven't evolved with your technology or business, are likely poorly documented and only partially understood. By being proactive zombie hunters, you can cut down on wasted power, cash and time, instead of letting your zombie workloads use up huge chunks of your raw computer power, and churning out unnecessary carbon emissions.
5. Remote Work
The COVID-19 pandemic has shown that many employees can work effectively from home, reducing the need for commuting and the associated carbon emissions. Cloud enables remote work by providing employees with access to the tools and resources they need from anywhere, at any time.
Head Towards NetZero With The Cloud
Cloud deployments can offer you a more sustainable solution for IT operations compared to your current on-prem infrastructure, helping you to reduce your carbon footprint and to contribute to a more sustainable future, all whilst supporting your organisation to modernise and simplify your daily operations.
Read more on sustainability in AWS, and why NetZero is a NetPositive: https://cloudsoft.io/blog/the-new-aws-sustainability-pillar-what-does-it-mean-for-you
Want To Learn More About the Benefits Of Cloud Migration?
You can find out more about successful cloud migration straight from the source at the AWS Cloud Migration: Strategies For Success day. We are hosting a fireside chat between our Vice President of Engineering Aled Sage and one of our customers who has successfully migrated to the cloud, Colin Tinto, Group CTO at CitNow Group.