5 takeaways from the February FinOps Summit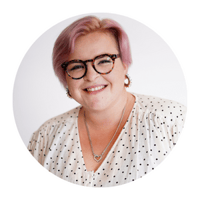 Charlotte Binstead
Technology investment has skyrocketed, largely driven by pandemic uncertainty. IT budgets are expected to jump nearly 4% in 2022 - the largest increase for a decade. Cloud has been a significant recipient of this spending boost and as cloud operations mature, spend optimisation becomes ever more important.
The FinOps Foundation was founded in 2019 to improve approaches to cloud financial management through best practices, education and standards. Representing 5300+ individual members and more than 1500 companies, it provides a variety of training and certification programs including the FinOps Certified Practitioner designation.
FinOps is an evolving cloud financial management discipline and cultural practice that enables organisations to get maximum business value by helping engineering, finance, technology and business teams to collaborate on data-driven spending decisions.
The State of FinOps
The annual State of FinOps 2022 report will be published on March 10th, but earlier this month Foundation members were lucky enough to get a sneak preview of the preliminary findings. There have been almost 1000 respondents, representing $32.6bn estimated total cloud spend. When the full report is published, there will be further insights and deeper analysis of these preliminary findings but we wanted to highlight 5 key topics
You can watch the recording of the Summit on YouTube.
"This is the year FinOps got real"
As J. R. Storment, Executive Director of the FinOps Foundation, excitedly said to kick off the February Summit.
In the past year there has been huge growth in people listing FinOps skills on LinkedIn or posting FinOps specific jobs, and this is reflected in the growth experienced by the FinOps Foundation Community. In 2021 the Foundation grew from 200 Certified Practitioners to 1575 FinOps Certified Practitioners, demonstrating the growing need for businesses of all sizes to get to grips with their cloud costs and evolve their culture in line with FinOps principles.
Cloudsoft has held Certified Practitioner status since 2019, so if FinOps skills are missing in your organisation we can assist with cost optimisation projects and implementing best practices.


With that growth in mind, here are 5 key insights from the FinOps Summit:
1. FinOps is practiced in every major industry.
The leading industries are (unsurprisingly) Financial Services and IT, but other large industries like healthcare, media, telcom, retail are also represented. This shows that FinOps is becoming a standard practice.
2. FinOps is practiced across all cloud strategies.
Whilst there has been growth in FinOps practice in all-in public cloud or born in the cloud organisations, 65% of respondents operate in a hybrid environment, with varying degrees of cloud adoption. FinOps is most commonly practiced in organisations with public-cloud first vision but still operationally hybrid (perhaps as a result of the high representation from Financial Services). This indicates that as these organisation move more and more into the cloud, they will do so with well-established FinOps practices.


3. Getting engineers to take action remains a top pain point.
This is where the cultural aspect of FinOps is important, establishing clear processes for reporting and allocating spend to the units that are incurring that spend and incentivising engineers to take responsibility for optimising that spend.
Other frequently cited challenges were:
accurate forecasting
organizational adoption
enabling automation
reducing waste.
4. On average 75 % of cloud spend is now allocatable, but the aspiration is to allocate 90%.
Allocation is key to being able to chargeback accurately, and to identifying areas for optimisation. One of the pain points with native cloud tools is being able to chargeback accurately, as it currently mostly relies on having a good tagging architecture in place and enforcing it (which neatly dovetails with getting engineers to take action).
Common plans to tackle the allocation issue include:
Improving tagging;
Improving reports;
Updating governance around launching resources;
Improving automation with CI/CD;
Buy/build tools to help.
5. 70% of respondents are using automation in their FinOps practice
Automation frees up time for us to go out and work with engineers on optimisation or on building new capabilities.
- Ashley Hromatko, FinOps Foundation.
In the last State of FinOps survey, half of respondents were using little or no automation for cloud finances. Now that stands at less than ⅓ , with those at the 'run' stage of their FinOps journey having the most mature adoption of automation.
Areas with greatest automation adoption are:
Reporting
Tagging hygiene
Spend anomalies

Savings plans

/ committed usage discounts.
Cloud cost optimisation and FinOps in practice
The pay-as-you-grow model of cloud spend opens up huge opportunities for better agility, more time to innovate and to pay only for what you use. However, even organisations with a mature cloud strategy can struggle with both the cultural changes this requires and the technical knowledge to use cloud spend efficiently. Take a look at this case study - a Lambda function that was added to keep costs in check actually ended up costing the customer $1000s, and without billing alerts and cost anomaly detection in place the customer was wasting this spend for weeks before coming to us.
Want to learn more about adopting cloud cost optimisation best practices in your organisation? Have a cloud cost challenge you need some help with? We'd love to hear from you!