Events
Cloud Financial Management & FinOps - Event Write-Up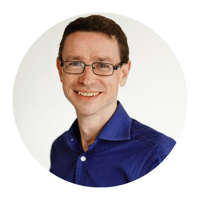 Aled Sage
On 25th February 2021 we hosted a virtual event on Cloud Cost Management and how FinOps can help organisations establish of a culture of management and accountability for cloud costs, along with some practical tips on the tools available to get you started.
Speaking at the event were Ben de Mora (FinOps Instructor), Ashley Hromatko (Senior FinOps Manager, Pearson) and Aled Sage (VP Engineering, Cloudsoft). Their talks are summarised below.
FinOps can be defined as the practice of bringing together Finance, Technology and the Business to master the unit economics of the cloud for business advantage. FinOps is a financial operating model, focusing on collaboration to maximise business value; it's about assigning accountability for cloud spend within your organisation, providing financial and operational control without sacrificing the other big benefits of the cloud such as innovation.
Watch the event recording
Introduction to FinOps - Ben de Mora (FinOps Instructor)
Ben delivered an overview of how the need for FinOps practices arose from the way in which cloud disrupted traditional IT procurement and consumption. With the break-neck pace of innovation cloud enables, it's possible for Engineers to rack-up spend with Finance only discovering the true cost when the invoice arrives at the end of the month. FinOps is a set of practices that encourages a culture of collaboration between Finance and IT Operations/Engineers. Fundamentally, FinOps is about getting the best value for every dollar you spend on your cloud and helping the business to understand cloud cost management.
Migrate to Cloud with FinOps - Ashley Hromatko (Senior FinOps Manger, Pearson)
Ashley provided a detailed look at how the FinOps team at Pearson works with Product Owners and colleagues around the business to drive accountability in cloud spend. The FinOps team is embedded into the Cloud and Hosting team and work with the SRE DevOps team to make decisions on purchases and target cost-optimisation activities. Ashley ran through the process her team have established to work with teams looking to migrate their applications to Cloud, and how FinOps principles are embedded into this process. Finally, Ashley touched on lessons learned and questions to ask your organisation if you're tackling a cost optimisation project.
Understanding, controlling and reducing costs on AWS - Aled Sage (VP Engineering, Cloudsoft)
In the final session, Aled Sage covered some of the reasons why cloud costs can cause issues within an organisation and practical steps for managing them, including metrics to measure the true value of cloud spend and methods for understanding cloud bills when they arrive. There are a lot of incremental changes which can be made, such as taking advantage of managed services, identifying applications which are running when they don't need to be and focusing on the biggest costs to identify the quickest wins. A common phrase used in FinOps is 'crawl, walk, run'; start off simple and build up your experience.
Getting started with FinOps
Cloudsoft are proud to be a member of the FinOps Foundation, as well as a FinOps Certified Service Provider (FCSP) and also a launch partner for the FCSP program. We are excited to be part of the growing community focused on developing and sharing best practices in cloud financial management.
Our customers need to innovate without causing costs to explode. The FinOps principles and practices are crucial to gaining optimum business value from the cloud. Speak to us today to find out how we can help with cloud cost management.