Tempo
Why FinOps matters for Cloud Cost Management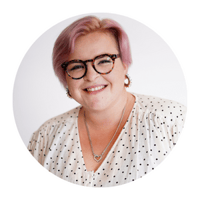 Charlotte Binstead
This blog summarises the first talk given at our Cloud Cost Management and FinOps event held on 25th February. The talk was given by Ben de Mora, FinOps Instructor and can be watched below.
Cloud costs have the potential to get out of control, but FinOps practices can make this less challenging to an organisation. Focus on changing the culture and implementing best practices, and the rest will follow.
Watch the event recording
Ben kicked off his talk by asking why the need for FinOps had arisen.
The arrival of DevOps and cloud have disrupted traditional procurement flows. It's now possible for Engineers to spend at will, constantly. All they need to do is spin up an EC2 instance and the spending starts. It's estimated that by 2022 public cloud spend will surpass $500 billion - imagine the risks involved with that amount of money being spent by Engineers without any stop-gaps or gateways in control!
Traditional technology procurement and the Dotcom boom
The traditional model of technology consumption involved the purchase of physical components and was heavy on Capex, with Opex driven down as much as possible. Engineers would request additional servers, racks and equipment from their Procurement teams who would liaise with the supplier to acquire. With this model, spend is predictable, procurement cycles are long, and there is a high cost to failure.
With the Dotcom boom of the early 2000s businesses were born in the web. Web traffic was no longer the preserve of large enterprises - everyone needed a website. This in turn created a need for scalable hosting and flexible on-demand compute. It's no coincidence that the forerunner in public cloud developed from the early 2000's biggest e-commerce success story. In 2006 Amazon Web Services brought out EC2 Instances providing the low start-up cost, immediacy, scale and availability that traditional technology consumption was failing to.
Methodologies like Agile and DevOps arose to facilitate and fast-track innovation by taking advantage of new technologies. Before long Cloud had reached a level of maturity where it began to force shifts in IT spend and IT procurement.
Faster innovation and faster spend
Cloud fundamentally shifts the IT procurement and IT spending dynamic. With the break-neck pace of innovation it enables, Engineers can spend, spend, spend with Finance only finding out how much when they receive an invoice at the end of the month. Spend is also no longer a fixed unit cost - with cloud, spend can be so dynamic that it fluctuates on a millisecond basis. How can a Finance team be expected to understand and interrogate this? Yet at the same time, this model is what enables experimentation. In order to try out a new idea, you simply spin up a new Instance rather than the huge upfront investment often required for hardware. Yes, this can result in wasted spend, but experimentation is rendered less financially risky.
This newer spending model removes finance and procurement from the loop - they are not involved in spinning up resources as teams aren't buying 'stuff' and as such they can easily lose oversight and control over the purse strings.
So, what is FinOps?
FinOps is about getting the best value for every dollar you spend on your cloud. It requires some very different approaches for how your team handles spending, but fundamentally it's about joining up finance processes and engineering needs to make sure that both sides of the business are aware of, and in control of, their activities. It's also important to note that FinOps is not necessarily about saving money or reducing costs - although adopting FinOps principles can often help to weed out unnecessary spend.
FinOps Principles
Collaboration
Business value of cloud drives decisions - operate from a data driven perspective
Everyone takes ownership of their cloud usage
FinOps reports should be accessible & timely
Centralised team drives FinOps
Take advantage of variable cost model of cloud
How do I start?
The FinOps Foundation is a great place to look for resources on getting started. The FinOps Foundation is a community of practitioners, some of whom are accredited to deliver FinOps projects.
Cloudsoft are a FinOps Certified Service Provider and would be very happy to talk to you about getting FinOps principles established within your organisation. Book a complimentary consultation with one of our Cloud Experts and get started!