Cloudsoft AMP 6 released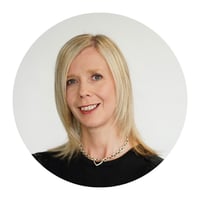 Linda King
Cloudsoft AMP 6 released, tames hybrid IT complexity and delivers continuous resilience for enterprises.
Cloudsoft is pleased to announce the general availability of the AMP 6 major release family.
AMP 6 responds to current challenges faced by large enterprises, as accelerated digital change is resulting in complex hybrid IT environments with new risks and vulnerabilities.
Cloudsoft AMP delivers continuous resilience for complex hybrid IT environments. As a Digital Platform Conductor, AMP sits above and manages your existing technology landscape, maximising value from existing technology investments. AMP is infrastructure-independent and manages applications across private clouds, public clouds, on-premises environments and container platforms.
AMP 6 delivers significantly improved support around hybrid IT (specifically Kubernetes and Terraform), actionable intelligence from new dashboards, and improved IT Service Management (ITSM) integration out of the box. The release also includes support for TOSCA 1.3 along with enhanced logbook access; important for audit and regulatory compliance purposes.
Highlights of AMP 6 include:
Out of the box, AMP 6 seamlessly augments the capabilities of Terraform and Kubernetes, to address wider hybrid IT orchestration (composing and managing applications), critical service resilience and increasing regulatory compliance demands. There is significant benefit in overlaying AMP's hierarchical model, visualisation capability, and management/governance of policies to augment Terraform and Kubernetes from an operational and resilience perspective.
Specifically, AMP extends the capabilities of Terraform with in-life modelling and resilience patterns, delivering continuous resilience across hybrid IT environments. It also enhances drift and evolution detection; through compliance policies, Cloudsoft AMP can detect drift, checking if a state of deployment matches the infrastructure-as-code, and take appropriate automated action as necessary.
AMP 6 capitalises on its unique 'top down' perspective across complex hybrid landscapes, with new dashboards providing actionable intelligence around application and workload health, compliance and more.
IT Service Management (ITSM) improvements
Recognising that the increasing complexity of application landscapes can mean that configuration management databases (CMDBs) are not always complete and up-to-date, AMP 6 delivers new out-of-the-box integrations to ServiceNow and AWS Service Catalog AppRegistry, to improve bi-lateral accuracy and visibility of application models and CMDBs.
AMP 6 also enhances ITSM automation around incident management for AMP users, supporting incident creation in ServiceNow (and other ITSM tools).
For a complete list of updates please see the full Release Notes.
Learn more about Cloudsoft AMP
If you would like more information on Cloudsoft AMP get in touch with your questions, comments, or to arrange a demo.
We would like to thank our customers and users for your feedback and support. As always, thanks and appreciation also goes to the Apache Brooklyn community for the many code contributions and evolution of ideas at the heart of this product.
Resources
Visit Apache Brooklyn (OSS Project behind AMP)