Tame tech complexity with a Digital Platform Conductor.
The complexity challenge.
As organisations evolve and navigate their journey to cloud, many face complexity driven issues related to their hybrid IT estate. These complexity issues impact both the stability and the agility of an organisation and create significant financial and non-financial risk.
Left unaddressed, complexity leads to vulnerability. The task of managing hundreds of critical services and thousands of separate workloads across multiple environments manifests into business challenges such as inability to meet customer expectations, opportunity costs and failure to meet regulatory requirements, all of which carry huge financial risk.
What if you could tame this complexity and have greater visibility, and greater control at scale, of your technologies and their environments? And what if you could have it all in a single control plane?
"Leaders need tools that will work with what they already have, can meet them at their current level of maturity, and are flexible enough to adapt as they improve and their needs change."
- Roger Williams, Gartner
Enter, Digital Platform Conductors.
The future of hybrid IT orchestration.
The 2021 Gartner Hype Cycles highlighted Digital Platform Conductor tools as being a transformational solution to the challenges of complexity and unpredictability of hybrid technology estates.
These tools sit above, and integrate with, your existing best-in-class tools to help you maximise value from your technology investments.
Digital Platform Conductor tools can:
Tame complexity through full lifecycle orchestration;

Enable agility with intelligent automation;

Deliver continuous resilience for your entire hybrid estate.
Cloudsoft are proud to have been named as a Gartner Representative Vendor of Digital Platform Conductor tools. Here's 4 reasons why they will transform your hybrid IT management.
With Digital Platform Conductor tools like Cloudsoft AMP you can...
Observe, manage and act.
Organisations with a mature approach to observability are more able to immediately identify a problem, its impact on other systems and the solution to the problem. This slashes downtime, and enables a much faster RTO.
Cloudsoft AMP makes the entirety of your hybrid estate observable - and manageable. Applications can be deployed and managed in any environment: on-prem, public cloud, VMs, containers - wherever your applications run, AMP gives you a complete view of your estate.
Bring the benefits of public cloud to your on-prem workloads and conduct your IT estate with the scalability, efficiency and agility your customers demand.
Unleash the power of automation
AMP's policy-based control plane enables automatic configuration, optimisation, and repair of your applications throughout their lifecycle.
Manual processes such as regular maintenance, SLA compliance, emergency response and more can be automated, reducing provisioning time.
Developers and architects can compose blueprints and policies in the drag-and-drop designer, or by writing simple blueprint code. In addition, AMP's integrated QA framework automates the testing of all blueprints against any target infrastructure.
Avoid financial loss and penalties
$2.5bn a year. That's the annual cost of critical application failure at Tier 1 banks, according to IDC.
Cloudsoft AMP reduces your financial exposure by ensuring continuous resilience for all your critical applications regardless of where they run.
New FCA and EU regulation around digital operational resilience requires you to not only have established impact tolerances, but to demonstrate them to the regulator. AMP's blueprints and policies are one way to show compliance.
Visit our Resilience Resource Centre for practical guides on how to deliver Digital Operational Resilience at scale.
Cloudsoft AMP for Financial Services
Accelerated transformation comes at a price. Many financial services organisations are still using inefficient, old business models alongside new innovative models, underpinned by increasingly complex technology landscapes. Cloud shift, with the promise of value, has fuelled fast adoption of cloud; yet at the same time, legacy and on-prem environments are being modernised in parallel, resulting in complex 'hybrid IT' environments becoming the norm. Get the guide to see how AMP can cut through this complexity.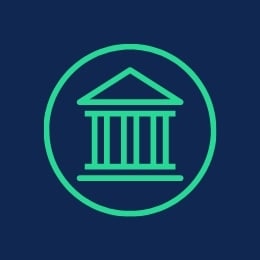 About Cloudsoft AMP
We built AMP on an Open Source foundation, with blueprints running on Apache Brooklyn.
Your developers will also benefit from utilising AMP's up-to-date catalogue of open source and community-contributed blueprints and entities.