Cloudsoft AMP Named in the 2023 Gartner Hype Cycle for Infrastructure Platforms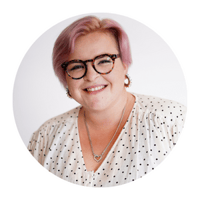 Charlotte Binstead
Amongst the array of Hype Cycles released by Gartner this week was the Gartner Hype Cycle for Infrastructure Platforms. This is a brand new Hype Cycle for 2023, collated to address the growing demand for platform engineering tools and practices.
Infact, Gartner predict that the demand for Infrastructure Platforms is going to boom over the next 4 years, with platform engineering principles influencing more than 50% of infrastructure and operations technology decisions by 2027, which is a substantial increase from less than 20% today.
Cloudsoft are delighted to have been named in this brand new Hype Cycle, under the category of Digital Platform Conductor Tools. This follows on from us being named in the inaugural Gartner Market Guide for Digital Platform Conductor Tools in 2021, and we have appeared in numerous Hype Cycles under this category ever since, including the 2023 Hype Cycle for Monitoring and Observability which Gartner clients can read here.
Gartner clients can read the full 2023 Hype Cycle for Infrastructure Platforms here, but we have summarised it below for non-Gartner clients.
Infrastructure platforms and platform engineering
Platform engineering has seen a surge in popularity in the last couple of years, arising from the cognitive load of a "you build it, you run it" DevOps culture, coupled with ever-increasing tech complexity. These forces have impacted on both developer velocity and service reliability.
Platforms are designed to interface with a plethora of tools and processes, to provide a golden path to production which is paved with self-service, approved, building blocks for developers to consume.The goal is to reduce cognitive load, improve the developer experience and release more reliable and performant services. You can read more about platform engineering here.
Infrastructure teams have not been immune from the complexity affecting developers, as their traditional on-prem remit has grown to cover public cloud, private cloud, container platforms and even infrastructure-as-code tooling. And as the pace of development quickens, Infrastructure and Operations teams must be ready to meet it and provide developers with self-service, approved infrastructure services on which to build and run their products.
That's where Infrastructure platforms come in:
Infrastructure platforms support the combining of agility and speed with the safety and soundness needed for enabling the business to develop better products, faster.
Gartner Hype Cycle for Infrastructure Platforms
A product-mindset is essential when creating infrastructure platforms. The goal of an infrastructure platform is to curate infrastructure and provide value to its users. This means that platforms should evolve in consultation with their users and should satisfy the needs of the different personas using infrastructure services within your environments.
What's driving the need for Digital Platform Conductor Tools?
The need for agile and resilient infrastructure environments.
Demands for greater cost efficiency from legacy IT infrastructure tools which are often siloed and therefore provide marginal value
Modernisation of IT infrastructure, as enabled by Platform engineering
The need to abstract infrastructure solutions and reduce cognitive load on developers and other infrastructure consumers.
The Gartner Hype Cycle rates Digital Platform Conductor Tools as having a Transformational Benefit, and that they will reach mainstream adoption in the next 5-10 years.
What is a Digital Platform Conductor Tool?
Digital Platform Conductor Tools (DPCs) improve the value of your existing technology investments. They coordinate siloed infrastructure tools, providing a unified view of underpinning technologies and their connection to the applications/services they support regardless of environment and throughout the full lifecycle of the service.
And, they enable a 'platform-as-product' approach to delivering Infrastructure Platforms, as they can act as the conductor of data, best practice and automation between the various Infrastructure Platforms used by your organisation.
Cloudsoft AMP was also cited as an Infrastructure Orchestration tool, in the Gartner Hype Cycle for Compute. Read more here.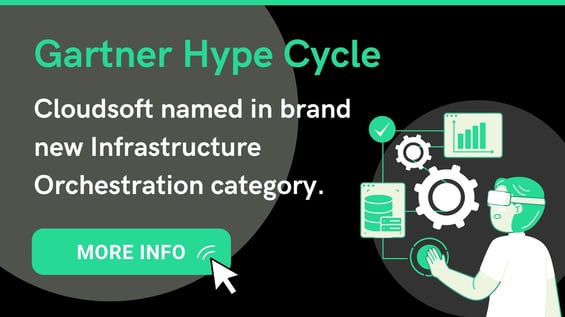 The benefits of a Digital Platform Conductor Tool
Digital Platform Conductor Tools will enable Infrastructure and Operations teams to:
Optimise costs by driving greater value from existing investments
Reduce risk by proving assured, self-service infrastructure solutions
Improve agility and reliability, by filling the gaps in visibility and coordination
Enable (and visualise) optimal performance in all environments and lifecycle stages.
How is Cloudsoft AMP a Digital Platform Conductor?
Cloudsoft AMP has been named as a Digital Platform Conductor tool. This is because AMP is infrastructure-independent and can orchestrate environments across private clouds, public clouds, on-prem and container platforms.
AMP can coordinate siloed infrastructure tools (and more), and provide that unified, full-lifecycle view of your environments, their underpinning technologies and their connection to the applications/services.
This means AMP will not add to infrastructure complexity; instead it provides control and end-to-end visibility, whilst maximising value from existing technology and tooling investments.
Cloudsoft AMP:
Maximises value from your existing technology investment and knocks down silos because it enables engineers to attach automation anywhere across your tech stack.
Improves agility and reduces toil by codifying environments, policies, compliance, runbooks and more 'as-code' into reusable blueprints, providing self-service access to compliant infrastructure.
Improves reliability and compliance, by empowering infrastructure teams to automatically detect and resolve resilience and reliability challenges.
You can read more about how AMP can help with this, and more, in this great blog by my colleague Aled Dicken.
Watch AMP in action
Want to see AMP in action for yourself? Schedule your demo below.