Sculpting change with tech: innovations to tame complexity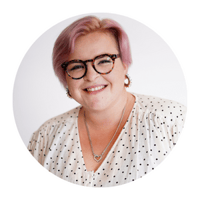 Charlotte Binstead
Tech leaders must stay on top of emerging technologies, the industry impacts they might have and the opportunities they present to transform, accelerate growth and deliver competitive advantage; we all know what happened to Blockbuster when they failed to recognise the transformational potential of the internet for consuming video... But change can bring complexity and chaos, so how do you identify which technologies will help you to sculpt this change to deliver transformational benefits?
Technology innovation has become a key enabler of competitive differentiation and is the

catalyst for transforming many industries. Breakthrough technologies are continually

appearing, challenging even the most innovative organisations to keep up.
- Gartner, Hype Cycle for Emerging Technologies, 2021
Gartner's Hype Cycle for Emerging Technologies is a uniquely rich source of insight; the 1500+ technologies Gartner profiles each year are distilled into a one-stop show of "must-know" emerging technologies with huge transformational benefits.
The 2021 Hype Cycle identifies three themes underpinning the emerging tech with the greatest transformational potential, and provides guidance on how to assess their impact and harness them to drive competitive differentiation.
These themes are:
Engineering trust;

Accelerating growth;

Sculpting change.
Engineering trust
Trust cannot exist without security and reliability, but the Gartner definition extends beyond these two pillars to include innovation-led resilience as the foundation upon which IT can minimise risk and deliver business value. This resilient business core should, according to Gartner, consist of "engineered, repeatable, trusted, proven, and scalable working practices and innovations".
Cloudsoft AMP delivers this repeatable, trusted, scalable solution to engineering trust in every element of your technology estate. Learn more about how AMP does this here.
Accelerating growth
Where trust is established, recovery and growth can more easily follow. Technologies like Industry cloud, Generative AI and Quantum ML can, when technology risk is balanced with business risk, "enhance IT delivery toward more distant horizons".
Sculpting change
Change, by its very nature, is disruptive and can even be chaotic. The Gartner Hype Cycle has identified emerging technologies which can sculpt this change and bring order to the chaos. Composable applications, composable networks and Digital Platform Conductor tools like Cloudsoft AMP are examples of emerging technologies which can sculpt change, tame complexity and ensure your technologies (and business) are singing in harmony.
This sculpted, composed enterprise is also an operationally resilient enterprise, as it can adapt and rearrange itself as the situation requires - enabled by Digital Platform Conductor tools like Cloudsoft AMP. Learn more about Digital Platform Conductors and resilience here.
The Hype about Digital Platform Conductor tools
Gartner are clear about the transformational benefits of Digital Platform Conductor tools. There is no other technology available which closes the gaps in visibility, assurance and coordination which help technology leaders to optimise their costs, reduce tech risk and maximise business value.
Digital Platform Conductor tools sit above your existing technologies, co-ordinating, operating, monitoring, healing and orchestrating your estate to augment strategic decision making and improve the value of your tech investments: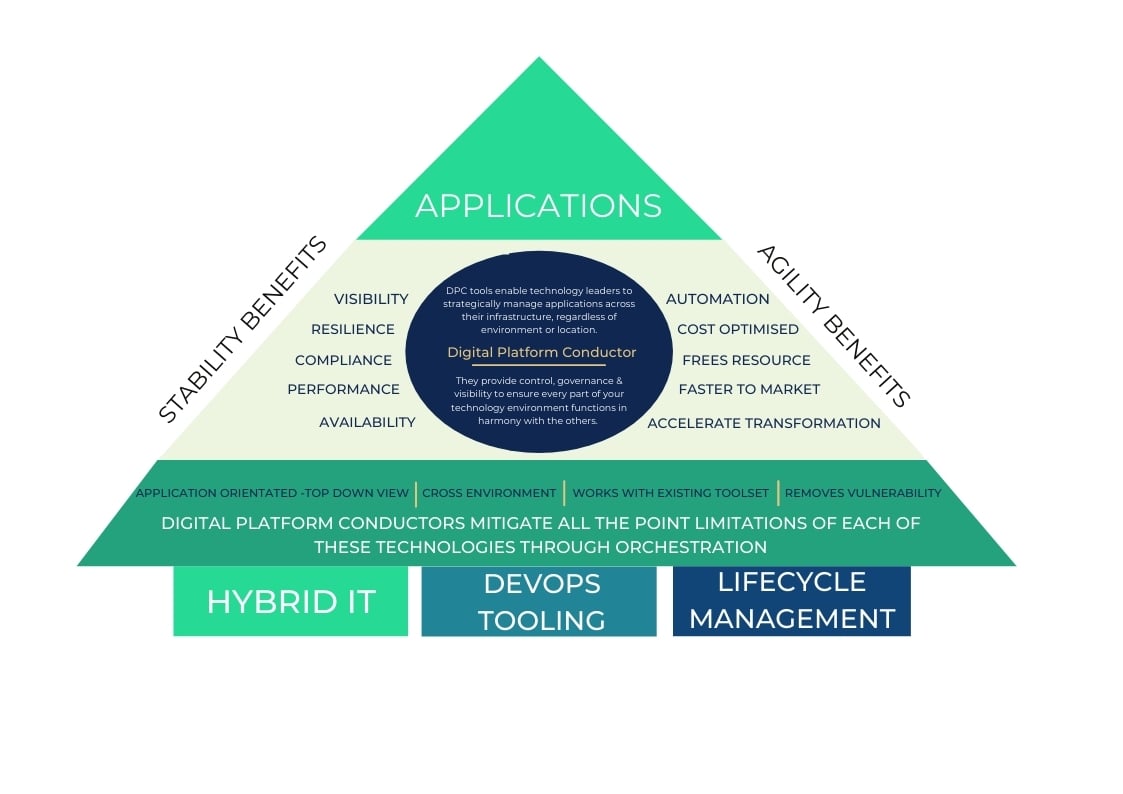 Cloudsoft have been cited as a Representative Vendor of Digital Platform Conductor tools also been cited in 4 other Gartner Hype Cycles in 2021:
Hype Cycle for Monitoring, observability and cloud operations, 2021
Hype Cycle for I&O Automation, 2021
Hype Cycle for DevOps, 2021
Hype Cycle for ITSM, 2021
Read more about how Digital Platform Conductors will transform each of these areas of practice.