There's an app for that: composability & the future IT/Business partnership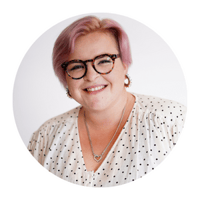 Charlotte Binstead
Composability is one of the Top 10 Strategic Tech Trends for 2021, according to Gartner. Alongside AI engineering, cybersecurity mesh, distributed cloud and anywhere operations the Intelligent Composable Business will be one which can adapt and rearrange itself as the situation requires. But this composability can pose new complexity challenges...
The Composable Business might be a desired future state for organisations, but what does this mean for technology leaders? Fundamentally it means rethinking applications as 'packaged business capabilities' and further aligning of IT and business priorities.
In the Composable Business, the business rejects monolithic solutions in favour of more agile 'building blocks' which can be assembled by the business unit consuming the application. This will require technology priorities to be tied to business priorities, and evolves the Business-IT relationship to become more collaborative and what Gartner calls a 'continuum'.
Applications become packaged business capabilities, which can be designed and packaged for assembly and integration. This will result in the distribution of tech skills across departments and functions outside of IT and in the rise of low-code solutions to enable end users to be able to customise these packaged business capabilities to their needs.
What does this mean for SaaS vendors, and consumers?
Gartner predicts that the lower start-up cost associated with cloud will enable a growing number of smaller SaaS providers to deliver new, typically vertical, specialised applications. These applications will be set-up for integration and customisation, meaning more and more enterprises will be able to assemble business solutions using these specialised capabilities. This shift will force major SaaS and application vendors to rearchitect their more monolithic application suites into more discrete business capabilities.
Taking a product approach, not a project one
Within enterprises, these packaged business capabilities will be delivered in the same way tech products are - continuously improving them throughout their lifecycle rather than seeing them as a completed project requiring no further development.
This approach can also deliver cost-efficiencies, with packaged business capabilities being delivered on a consumption model, reducing overhead and the risk of over-provisioning.
The complexity challenge
Whilst enterprises will see agility and cost benefits from a 'composable' approach, it will introduce a new type of complexity to IT environments.
Packaged business capabilities will be deployed in multiple locations, access multiple different integrations and need to support multiple different customisations. Having visibility and control will be more important than ever, and also more challenging for collaboration, governance, security, interoperability and resilience.
Conducting your Composable Business
Your Composable Business needs to be a well-conducted enterprise. Your applications are your score, your staff are your players - a conductor sits above this and forms harmony from the noise and ensures that your packaged business capabilities are delivering.
Learn more about conducting your estate with Digital Platform Conductors here.