Why is Platform Engineering one of Gartner's Top Strategic Tech Trends for 2023?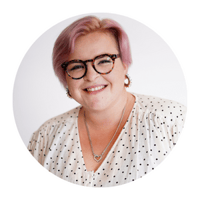 Charlotte Binstead
Yesterday (17th October) Gartner released their suite of Strategic Tech Trends for 2023, and we were not surprised to see Platform Engineering featured. In our conversations with customers, we've seen more and more teams converging on Platforms as a way to solve their complexity problems and this anecdotal insight is backed up by Gartner's research:
By 2026, 80% of software engineering organizations will establish platform teams as internal providers of reusable services, components, and tools for application delivery.
- Gartner Strategic Planning Assumption, 2022
What is Platform Engineering?
The aim of Platform Engineering is to improve and optimise the developer experience and accelerate product teams' to deliver even more customer value. Platform Engineering teams are multidisciplinary and cross functional teams, who come together to both build and operate self-service internal developer portals (IDPs).
This self-service aspect is incredibly important, and it means that there will be multiple platforms within any given organisation. This is because platforms are designed to interface with a plethora of tools and processes, to provide a golden path to production - and that will differ depending on the product that the team consuming the platform is working on.
As usual, there is a lot of debate around terminology and how best to describe what it is Platform teams do; so you may also hear people referring to IDPs as Internal Developer Platforms, and the practice of building them as PlatformOps.
Benefits of Platform Engineering
Software Engineering teams are being challenged to improve developer agility, reduce cognitive load and ultimately produce better products more efficiently.
The benefits of taking a Platform Engineering approach to achieve these aims are:
Self-service agility




Platforms improve developer experience by offering a curated and optimised set of tools, services and processes which developers don't have to sort through and build themselves. But, they also provide balance by allowing developers to choose which tools best suit their needs from a self-service catalogue.

This self-service approach helps users to discover, operate, secure, improve and build upon complex IT systems, but also provides them with a degree of flexibility and autonomy to make the right choices for their products.

Consistent governance




Platform Engineering can reduce the risks from shadow IT, improve security and lower the total cost of ownership (TCO) for your technology estates. And this efficiency can also contribute to making your technology estates more sustainable too.

In the process of making tools and processes discoverable, Platform Engineering teams can identify and reduce redundant tools and processes, ensure that those which are in use are kept up to date and continuously assess their usefulness as technology, and their platforms, evolve.

Not only that, but Platform Engineering teams can benefit from automation to enforce compliance without disrupting developer workflows.

Continuous resilience


By improving the quality of software solutions, as outlined above, Platform Engineering teams also have a big role to play in delivering continuous resilience. This role does not just extend to the user-facing product, but also to the infrastructure on which that product runs.

Platform Engineering teams aren't just for products and developers working in the cloud; the reality for many larger organisations is that infrastructure is, and will continue to be, hybrid. And by having a Platform Engineering team engaged in the end-to-end creation, operation, maintenance and monitoring of not just their platform but also the product it supports, it becomes easier to codify policies, processes and runbooks and apply automation to your on-prem environments too.
Quick read: Why do 59% of IT leaders see data-centre infrastructure automation as a top strategic priority?
Why is Platform Engineering a strategic trend for 2023?
Maturity:

Internal Developer Platforms (IDPs) have been around for a while, and as the practice has matured early adopters have shared their experiences and proven that the concept works for them.



Community:

Platform practitioners are sharing their best practices and building communities around adopting Platform Engineering principles.



Tools:

Platform building tools are also more widely available. Take for example our own platform building tool

Cloudsoft AMP

, which

connects Developer, Platform, Ops teams and enables self-service, via ITSM service catalogues. It is 100% customisable to your platform needs, as it complements your existing tech stack. AMP connects across all your environments including cloud, on-premise and more, overcoming complexity with blueprints, policies and automation to help you build scalable, agile and resilient platforms -

and orchestrate them
How to get started with Platform Engineering.
Adopt a product mindset

and speak to end users to discover their needs: "platforms are internal products built, maintained and improved by dedicated teams. Designing and adapting the platform is an exercise in product management."



Assess the skills of your internal teams

, and be prepared to invest in training: "most veteran IT staff will have no experience in building a platform, nor in product management. They will likely need to learn these skills on the job as the platform grows and evolves".



Adapt to your specific needs.

Platforms are unique to your organisation, so don't expect to buy an off-the-shelf platform that meets all your requirements. Some customisation is to be expected, and the larger and more complex your estate the more customisable you need your platforms to be.
Build and orchestrate your platforms with Cloudsoft AMP.
Learn more about building, orchestrating and automating your platforms with Cloudsoft AMP. AMP elevates 'Infrastructure-as-Code' to 'Environment-as-Code', which makes golden paths and platform guardrails easy to create and manage.
Source: Gartner, Top Strategic Technology Trends for 2023: Platform Engineering. Published 17 October 2022 - ID G00774324