Gartner's Take: The strategic imperative of building organisational resilience.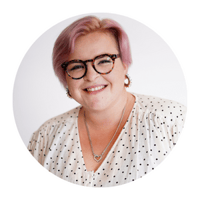 Charlotte Binstead
Those organisations which do not have a robust Organisational Resilience plan will flounder, according to a report issued by Gartner on 8th February.
Digital business initiatives are expanding the organisational footprint to new ways

of doing business, exposing the organisation to more opportunities but also to new

and additional risks.
Resilience is the antidote to fragility induced risk
These new and additional risks come from complexity induced fragility, for technology estates, supply chains, internal processes and more. And this fragility cannot be tackled without a long-term vision to bake resilience principles into the leadership, culture, people, processes and infrastructure of an organisation. These 'layers of Organisational Resilience' must act in concert in response to the unexpected, as shown by Gartner below: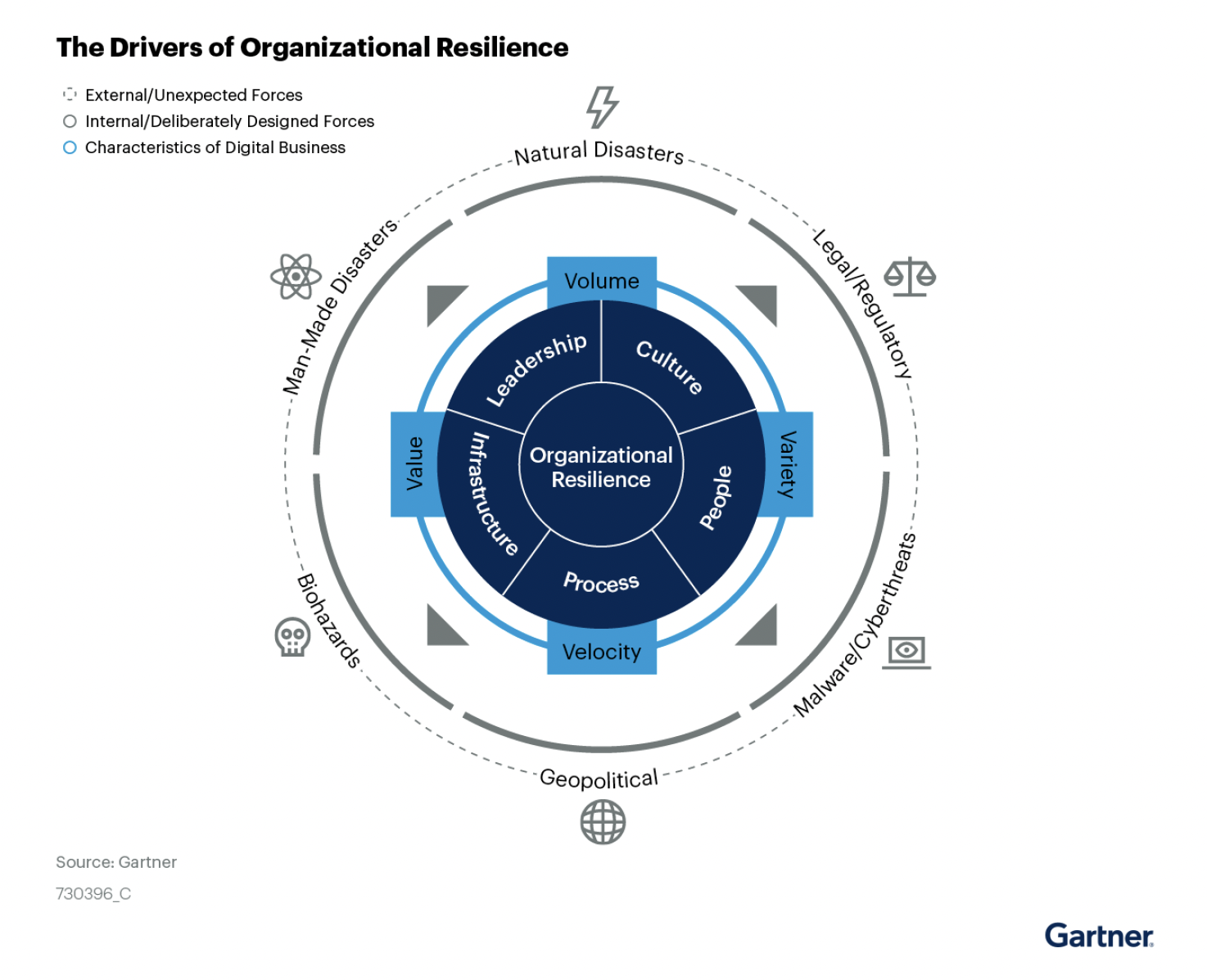 In this model, accelerated digital transformation (represented by the "Four Vs") exposes the organisation to new opportunities, but also to new risks caused by external and often uncontrollable forces. Digital transformation increases your exposure to these risks and opens up new and unknown vulnerabilities. Transformation is a prerequisite for survival in the digital age, but continuous Organisational Resilience is what will help you thrive.
"Resilience in this context resists, absorbs, recovers and adapts to business disruptions." It is the antidote to fragility, and the risk fragility brings with it.
Organisational Resilience is evolving
The pandemic has been a case study in Organisational Resilience. Those organisations which were able to nimbly pivot to new models were those which flourished, but challenges linger.
Take for example the tech skills shortage; with demand for tech skills outstripping the supply, organisations have to be able to flex how they meet this challenge. Could automation free up your existing team to innovate rather than maintain? Can you digitally capture the knowledge of your departing and retiring employees in a way that can be codified and recomposed? As an example of People and Culture interacting, those organisations which have adapted their culture to reflect changing working practices and employee expectations are those which are scooping up talented new employees.
Whilst Organisational Resilience is not a new concept, how it can be successfully applied is changing to reflect the digitally dispersed nature of enterprises - physical office locations, remote employees, on-premises data centres, public cloud regions and availability zones. The way that businesses operate has changed, and that means that the scope of Organisational Resilience has changed. For technology leaders, this means looking beyond IT disaster recovery to include:
Continuous IT and business operations;
IT service configuration, deployment and change agility;
Sustainable data integrity, consistency, availability and accessibility;
Cyberattack impact mitigation.
And there are tools out there, like Digital Platform Conductor tools, which can meet much of this need. You can see here how a Global Bank was able to improve its continuous IT operations, along with service config, deployment and change agility with Cloudsoft AMP (a representative DPC) here.
However, as stated in the Gartner report: "resilience requires actions and capabilities that are only present with human interaction; any single technology or product cannot deliver resilience." Organisational Resilience cannot rely on infrastructure or people alone: it has to be holistic.
Resilience Readiness Assessment
A Resilience Readiness Assessment can take this holistic perspective and identify where your organisation can mature.
With regulators now focusing on operational resilience, bringing with it hefty financial penalties for non-compliance, there has never been a better time to assess your readiness to not just meet regulatory demands but address the broader resilience challenges your organisation is facing.