The Great Resignation - new challenges to operational resilience?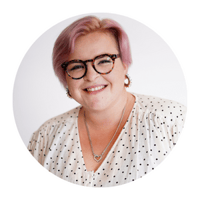 Charlotte Binstead
A record 4.3 million Americans quit their jobs in August - the highest ever to resign in a single month. This recruitment nightmare is not limited to the US: in the same month, UK job vacancies passed the one million mark for the first time, making it no surprise that a Microsoft study has found that 41 per cent of the global workforce is considering leaving their employer this year.
The tech skills shortage is set to grow, with over 31,000 Software Development vacancies listed in the UK and demand for well-qualified tech workers far oustripping supply. At the same time as there are more roles than well-qualified candidates, older employees are retiring in greater numbers than predicted, amounting to 2 million more people retiring earlier than anticipated in the US.
Automating out of the skills squeeze
The 'Great Resignation', combined with the 'Great Retirement', presents particular challenges for enterprises who often rely on a complex hybrid of heritage and modern technologies - and the skill sets required to run them. To combat hiring shortages, ⅓ of C-suite executives report that they're turning to automation, and Gartner's 2021 IT Skills Roadmap places automation as the most critical capability in the highest demand.
Source: Gartner 2021 IT Skills Roadmap
The IT Talent Quadrant also shows a shift towards the criticality of cloud skills, as more and more organisations choose to migrate their workloads to cloud. Gartner's most recent CIO survey found that 70% of banks are understaffed when it comes to cloud, with the biggest talent shortages in multicloud provisioning and management, cloud application development and cloud security.
The combined pressures of resignations, retirements and demand for new skills is creating a skills squeeze. To resist it, enterprises need solutions to codify these heritage skillsets, integrate them with modern architectures and deploy the automation capabilities that will free up existing employees to innovate, learn and explore.
Skills shortages are a resilience issue
Some industries like banking and finance, despite valiant digital transformation initiatives, run on a combination of cutting-edge, cloud-native applications and decades-old heritage technologies. The risk and cost of migrating these legacy applications to cloud may outweigh the benefits, and so workloads will continue to be run on them. But what happens when the staff skilled in these technologies retire? What do you do when it suffers a critical outage and the skills gap hasn't been filled? Manual runbooks can take hours, if not days, to decipher and deploy - especially if you're unfamiliar with the tech in front of you - creating a real threat to resilience and recovery.
These increasingly niche skill sets can be codified, stored and integrated with your hybrid IT estate. For example, Digital Platform Conductors like Cloudsoft AMP work across the full stack of your estate, bringing a public-cloud like experience to your legacy technologies. AMP's Blueprint Composer enables you to describe an application, its dependencies, its locations and its recovery policies, so you to capture the knowledge required to operate legacy tech in a hands-off way.
Creating the conditions for excitement and innovation
Tech employees are often highly motivated by complex problem solving, seek opportunities to get their hands on the latest innovations, and have a natural curiosity to find new ways of doing things - in fact, curiosity is one of the defining traits of our colleagues at Cloudsoft.
In a recent interview with FORTUNE magazine, Adobe's Todd Gerber said: "People are motivated by passions that led them to pursue their career, and they don't want to spend most of their week on paperwork. Younger generations grew up with digital technology and are accustomed to its simplicity, so they know there are better and faster ways of doing things." A study commissioned by Adobe estimated that tech employees spend one-third of their workweek on 'mundane, repetitive tasks', with 86% saying such tasks get in the way of doing their jobs effectively.
Automation can relieve these strains and create the conditions that tech workers seek out. According to FTI's 2021 Resilience Barometer, employees are "increasingly seeking autonomy, purpose and learning" in their roles. The automation of 'mundane tasks' means that you can transform this time into innovative time spent creating value, which is actually what your teams want to do: excel at their specialities and remain engaged in their roles.
Resilience automation in action
A global Tier 1 bank implemented Cloudsoft AMP, looking to achieve demonstrable resilience across their growing complex hybrid IT estate, as well as experience automation benefits around managing their applications and critical services. After a successful implementation of AMP, their business was transformed: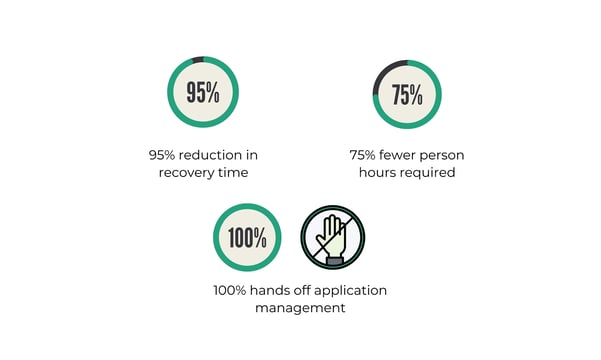 In addition, the bank also experienced:
Automated recovery; fast, consistent & complete
Efficient hybrid IT deployment & continual management
Failover robust, easily tested & audited
Platform to modernise iteratively & fast
Operates across all target infrastructure
Total confidence in availability
Book a demo to see how Cloudsoft AMP's automation capabilities can help you resist the skills squeeze.