Events | How companies run Microsoft on AWS: Cloud Pathway Virtual Meetup Recap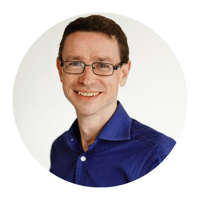 Aled Sage
The Cloud Pathways Meetup went virtual on 10th June 2020. The short presentations, fireside chat and Q&A was focused on migrating, running and modernising Microsoft-based workloads in the cloud.
The presentation slides for the event are available here and Michael's Hart presentation on Windows in AWS is also available here.
A big thanks to the participants:
Choosing a Public Cloud
Marcus and Dan talked through reasons for choosing AWS vs Azure for their Microsoft-based workloads. Compelling reasons for AWS included the depth of services available, the maturity of Microsoft support on AWS, and the many other factors such as existing experience and ability to recruit for the required skills.
Michael's presentation at the start gave a great introduction to AWS, in particular for Microsoft applications. The slide that stood out to me was the graph below of Microsoft services and features on AWS. For example, when Microsoft released SQL Server 2019, it was supported on AWS EC2 within the same week.

Business Challenges for Migration
Both Marcus and Dan talked us through the business drivers and business challenges, as well as technical details. They stressed that many challenges and transformations are at the organization level, needing top-down buy-in and involvement from all aspects of the business. Marcus described pulling together a "virtual team" of stakeholders, including legal, finance, security and customer services. This ensured that compliance and other business requirements were met, questions were answered efficiently, and the right people were available to assist with all aspects of the migration.
A successful migration is not just about getting into the cloud, it requires bringing everyone along for the journey. For example, pre-migration the finance team are likely used to an identical invoice every month; afterwards there will be variable month-to-month costs, and decisions by engineers can cause those costs to increase without going through any finance approval processes. For legal and security, the answers for customer security questionnaires will be very different from when running applications on-prem.
Other Challenges
The conversation covered some of the technical challenges, gotchas and recommendations. This included moving legacy applications, moving on-prem SQL Server to AWS RDS (relational database service), Microsoft licenses, data migration, and much more.
We also heard about post-migration activities including operations and continued modernisation. Both Insights and ASP Events are Cloudsoft customers, with Cloudsoft delivering 24/7 support and help in continually improving the applications within AWS.
Next Steps: Free AWS Surgery
Aladsair finished off by offering attendees a free Virtual AWS Surgery session - a conversation with cloud experts at Cloudsoft to answer your questions.