Top Picks for PlatformCon23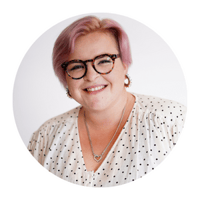 Charlotte Binstead
With 157 talks across 5 tracks, all released simultaneously to YouTube, it's going to be difficult to choose which talks to watch for PlatformCon23!
Of course, PlatformCon's online-only format means that you can watch as many as you want whenever you want! But, if you want a hand narrowing down your choices, here are our top 3 picks for each talk track.
Plus, learn about how you can join the PlatformCon conversation!
Top picks for Impact Track
1) Why treat your new Internal Developer Platform as a startup
Jon Skarpeteig, Tribe Lead Global Platform, Signicat
Know your target market. Validate your idea. Build a minimum viable platform (MVP). Iterate and improve. Sound familiar? Even the most technically perfect solution is useless if nobody is using it. Launching a new Internal Developer Platform shares many of the same characteristics as running a startup. This means that a lot of the same product management tactics also work here! So get ready to wear many hats.


2) Automating production readiness: A practical guide for platform engineers
Kenneth Rose, CTO, OpsLevel
Ready to strengthen your team's ability to deliver reliable and secure services? With experience building teams at PagerDuty and Shopify, Kenneth Rose shares best practices and frameworks to streamline production readiness with automation to reduce cognitive load. Get practical steps to enhance service maturity and improve reliability and security.


3) Smash through the complexity limit and turn every team into a tiger team
Andrew Boyagi Sr, Technical Evangelist, Atlassian
What makes tiger teams so successful? How do we emulate this across an organization? The complexity limit is a driver of cognitive load for software teams and prevents all teams from becoming tiger teams. With the right strategies in place, platform engineering teams have the opportunity to turn every software team into a tiger team, creating a powerful environment of happy and successful teams.


Top picks for Culture Track
1) Structuring effective cross-functional SRE teams
Payam Azadi, Engineering Director, Sabbatical
Companies of various maturity levels and starting points can learn how to structure and lead SRE teams for maximum impact towards building and adopting shared developer platforms. This session will cover culture (behaviors incentivized), program and portfolio management, and engagement structures drawn from successes building shared developer platforms at AB InBev, NYTimes, and National Geographic.


2) Platform engineering is all about product
Gal Bashan, Head of Engineering, Epsagon
"Platform Engineering," the latest buzzword, means building an internal platform to improve your software development lifecycle (SDLC) in a way your developers will want to use. Can this be done with engineering skills alone? In this session I'll explain which product skills are required when building a platform, and how to use them to build a platform your developers love.


3) Failure, heal thyself. Is digital immunity the holy grail of platform reliability?
Charlotte Binstead, Head of Growth Marketing, Cloudsoft
Challenged by ever-increasing complexity, how can platform teams adopt and scale the cultural changes needed to embrace autonomic operations, the promise of self-healing architectures, and scale their SRE practices.


4) When a platform isn't enough: Building an experimentation culture
Stephanie Pancoast, Sr. Analytics Manager, Ex-Strava, Ex-Airbnb
You have an experimentation platform. Whether a third-party platform or an internally built tool, you're excited to understand the impact of product changes on your user and make data-informed decisions. Awesome! But there's a problem, the company isn't actually running that many A/B tests. In this talk, we'll discuss common blockers to a healthy experimentation culture and how to address them.


Top Picks for Blueprints Track
1) Platform as Code: Simplifying developer platform design with reference architectures
Mike Gatto, Sr. DevOps Engineer, McKinsey & Stephan Schneider, Digital Expert Associate Partner, McKinsey
Developer platforms can reduce the cognitive and operational load on software developers and thereby improve productivity and developer experience. We implemented reference architectures for developer platforms on AWS, GCP, Azure and OpenShift that allow organisations to set up an MVP of their developer platform in one day.


2) How Infrastructure as Code should feel
George Richardson, Sr. Consultant, The Scale Factory
With Infrastructure as Code increasingly becoming the default option for deploying cloud resources, you need to make sure your teams and projects are actually seeing the benefits and vs simply going through the motions.


3) Build abstractions, not illusions
Gregor Hohpe, Author Cloud Strategy
The tech we have today is amazing, but it can also be complex. This talk reflects on two decades of building complex distributed systems, highlighting where abstractions helped and where illusions led to major disappointments.


Top picks for Tech Track:
1) Is your platform ready for AI?
Hugh McKee, Developer Advocate, Lightbend
Discover how AI-ready platforms revolutionize software development by streamlining workflows and fostering collaboration between human developers and AI assistants. Join us as we unveil the benefits, challenges, and future of AI-assisted development, empowering you to harness its potential for greater efficiency and productivity in your projects.


2) Reduce cloud cost and increase reliability via accurate resource recommendations
Natan Yellin, CEO, Robusta.dev
There are two simple numbers in Kubernetes that control your utilization, cost, and reliability. These are, of course, your requests and limits. But where do these numbers come from? We will demo open-source tooling for safely and accurately allocating resources. You will learn best practices for setting requests and limits on your own applications.


3) Backstage does not an internal platform make!
Christopher Hedley, Co-Founder, Engineer, Syntasso
Backstage is an amazing technology. But a platform it is not! Learn about the importance of good platform architecture and design patterns; which platform abstractions should be responsible for which platform job; and most importantly, how to get the most from your Backstage investment.


4) Abstracting Kubernetes and setting standards with internal developer portals
Suzanne Daniels, Developer Relations Lead, Port
Developers find it difficult to manage Kubernetes, let alone understand it when troubleshooting or developing in a shift left world. Internal developer portals can be used to abstract and whitelist K8s data and set standards through scorecards.


Top picks for Stories
1) Ensuring business continuity with embedded SRE tools and incident management
Oscar Mullin, Sr. Director - Platform Core Services and SRE, MercadoLibre
Our SRE approach embedded in our platform includes an uptime modeling process that enables architectural reviews and reliability checks along with required processes for critical applications, load testing tools, centralized alert management, runbooks, and complete auditing of events to aid in troubleshooting. These elements are built into the platform to provide a robust approach to reliability engineering.


2) From platform teams to a platform organization: Connecting the dots
Bas Vegter, Platform Engineer, Dutch Railways & Onno Wierbos, Product Owner, Dutch Railways
A year ago we changed our existing platform approach. Where we (Central Platform Organisation) weren't actually helping the developers, we needed to connect the dots. However we firstly needed to identify which dots were worthy. In this talk, we share lessons from our platform journey to improve developer experience from a fragmented approach to an integral approach; the developer journey.


3) A lawyer and an engineer walk into a bar and talk open source
Northwestern Mutual has been in technology since 1960. As we moved our workloads into AWS/Kubernetes, there were many unique challenges we encountered with the Open Source Maturity Model. This talk describes some of those challenges and the lessons learnt from that experience—some of which can help other companies in a similar boat to navigate these unpredictable waters safely.


Join the conversation at the PlatformCon Watch Party
If you fancy a face to face chat with fellow PlatformCon23 attendees, come along to our PlatformCon Watch Party on the 8th June.