3 factors driving technology adoption. How to address your resilience, cost and agility priorities with automation.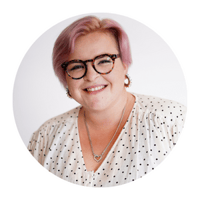 Charlotte Binstead
Every year, Gartner surveys Infrastructure and Operations leaders (I&O) about the technologies they are piloting and adopting, and what their drivers and risks are. From this, Gartner produces a report to help I&O leaders benchmark technology adoption against their peers. This provides some great insights on what's driving and hindering technology adoption.
This blog will also explore how automation, underpinned by everything-as-code, can help tech leaders to address their resilience, cost and agility priorities.
What're the top 3 drivers for technology adoption?
1) Resilience
Resilience is the most-cited value driver for technology adoption for half of the operations technologies in the Gartner Technology Adoption Roadmap for I&O. I&O leaders are using infrastructure automation technologies to enable resilience and reliability and are looking for tools with the capabilities to help detect, analyse and respond faster to IT incidents.
2) Economic uncertainty
Economic uncertainty is forcing I&O leaders to prioritise technologies that help them to maintain continuity of operations, reduce costs and demonstrate I&O value by attaching their activities to business outcomes.
3) Need for greater speed and agility
Speed and agility are the primary value driver for adoption of roughly a third of the technologies cited in the Gartner report. And it's the primary reason for adopting cloud technologies too, with 60% of those on the roadmap expected to accelerate speed and agility.
The common thread? Automation and everything-as-code
In line with these resilience, cost and agility priorities organisations are turning to automation and an '-as-code' approach. In particular, they are looking to technologies that reduce developer toil and support provisioning and incident management. Examples include:
automated incident response
continuous compliance automation
infrastructure automation
application release orchestration
Observability
The benefits of automation are:
reduces repeatable manual effort, such as deploying applications or configuring infrastructure
improves consistency & eliminates human error
remediates issues much more quickly
optimises costs, freeing up people (your most valuable asset) for higher-value work
In complex IT environments, these automation benefits can be most effectively unlocked by an 'Everything-as-Code' approach, and tooling to support that approach. If it's expressed as code, it can be automated.
What is Everything-as-Code?
Everything-as-code refers to the practice of using code to manage all aspects of software development and deployment and offers benefits around increased efficiency, consistency, and scalability. Additionally, everything-as-code allows for greater scalability, as code can be easily replicated and modified to meet changing requirements. Overall, everything-as-code helps teams to work more effectively and deliver higher-quality software with greater speed and efficiency.
Learn more about automation and Everything-as-Code in our guide: How to be an Automation Hero ⬇️⬇️⬇️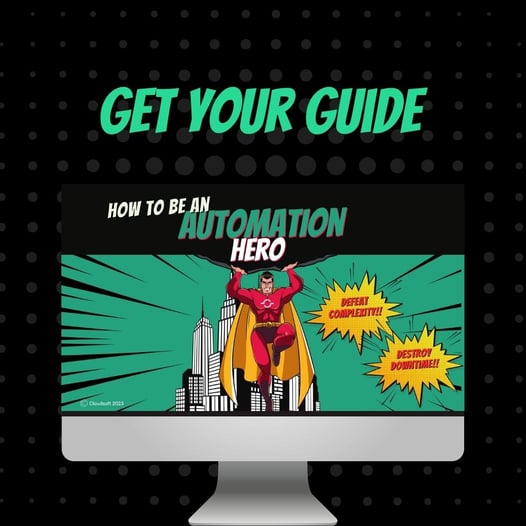 What about the risk factors hindering technology adoption?
The top two factors hindering technology adoption are:
Cybersecurity risk
Technical incompatibility/architectural complexity
Interestingly, operations technologies that are currently being piloted (rather than fully deployed) are hindered by technical incompatibility/architectural complexity more than any other risk factor.
Of the operations technologies in pilot in Gartner's report, 50% are at risk from technical incompatibility or architecture complexity.
This trend indicates that, although cybersecurity concerns affect overall technology adoption, technical incompatibility is likely to hinder the future adoption of technologies in this space.
- Gartner, 2023 Technology Adoption Roadmap for Infrastructure & Operations
Which means I&O leaders need to identify ways to simplify some of that complexity by embedding automation into their overall strategy and identify automation tools and technologies which come with out of the box interoperability, can support applications running on modern infrastructure architectures as well as legacy environments, and aren't phased by complexity.
Meet Cloudsoft AMP
AMP is an automation platform with everything-as-code capabilities. AMP meets complexity head-on, gets on with your best-in class tooling and supports your entire ecosystem, from your oldest legacy workload to your most cutting edge deployments.
This means AMP can:
Automate reliability and resilience
Accelerate agility
Augment your tools to drive real value
Don't take our word for it, check out how AMP delivered a 75% toil reduction and 95% reduction in Mean Time To Recover (MTTR) for a Tier 1 Global Bank.