Cloud Financial Management
To keep control of your cloud spend you need to understand it - as a FinOps Certified Service Provider, Cloudsoft can help.
Learn more about approaches to Cloud Cost Management on our blog, or book a free consultation with our experts to optimise your cloud spend today.
Cloud Cost Challenges
You've embraced the cloud to unlock opportunities to innovate and become more agile. Unfortunately, you may have lost visibility and control over your costs along the way.
Finance teams accustomed to traditional IT projects often struggle with the opaque and variable costs associated with cloud platforms.
So how do you regain control?
Get in touch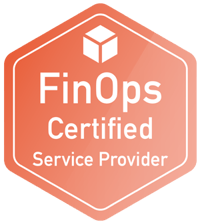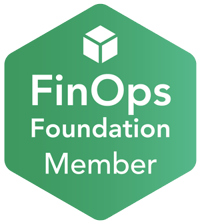 FinOps

Enter FinOps: a collection of cloud financial management tools and practices developed by a community of cloud cost experts.
FinOps techniques allow you to see, understand, and take control of your cloud spend and derive greater business value from your cloud initiatives .
Like "DevOps" before it, the name conveys the cross-functional nature of cost management and value realisation, engaging stakeholders from finance, engineering, ops, and the management team.
Organisations which embrace FinOps benefit from improved visibility, understanding and accountability of Cloud spend - helping with forecasting and planning whilst also reducing costs.
Cloudsoft are a FinOps Foundation member, FinOps Certified Service Provider (FCSP) and also a launch partner for the FCSP program. We help enterprises with cloud cost management and the adoption of FinOps across their organisations.
Our experienced cloud consultants can help you to better understand and reduce your cloud bill, and can help you to keep future costs under control.
How We Can Help You

Predicting your cloud costs can be hard, especially if there is a disconnect between finance teams responsible for budgets and engineering teams making decisions that incur costs for on-demand resources.
To best guide you, we don't only seek "one-off" wins, but instead aim to drive cultural change. We help you to promote FinOps best practices to help you understand and control costs and drive the initiatives that deliver business value, without sacrificing or impeding the innovation that cloud enables.
We help with:
Cost Analysis and Recommendations:
One-off review to help you understand and reduce your cloud costs.


FinOps Adoption:
Deep-dive into your organisation's culture, processes and tools
to understand and control your costs permanently, without
sacrificing innovation.


Cost Management & FinOps in Practice:
Assistance with long-term adoption and continually improvement of your FinOps and cost management practices.