The Complete Guide to Operational Resilience
As digital footprints grow, so does exposure to new and unforeseen risks - and the potential for huge fines, such as TSB's £48 million for resilience failures.

A mature operational resilience strategy is the antidote to this fragility-induced risk, helping organisations to resist, absorb, recover from, and adapt to disruption - and even thrive in the face of it.

However, to achieve this you must address resilience challenges across 7 key strategic dimensions. Find out how in the Complete Guide to Operational Resilience.
Get the Complete Guide
The majority of resilience programs rarely take the holistic approach required to address the full spectrum of risk.
In the Complete Guide to Operational Resilience, each of the seven dimensions below is broken down into a set of resilience capability indicators, allowing organisations to be measured and providing insights that your teams can implement to mature your organisations' approach to Operational Resilience.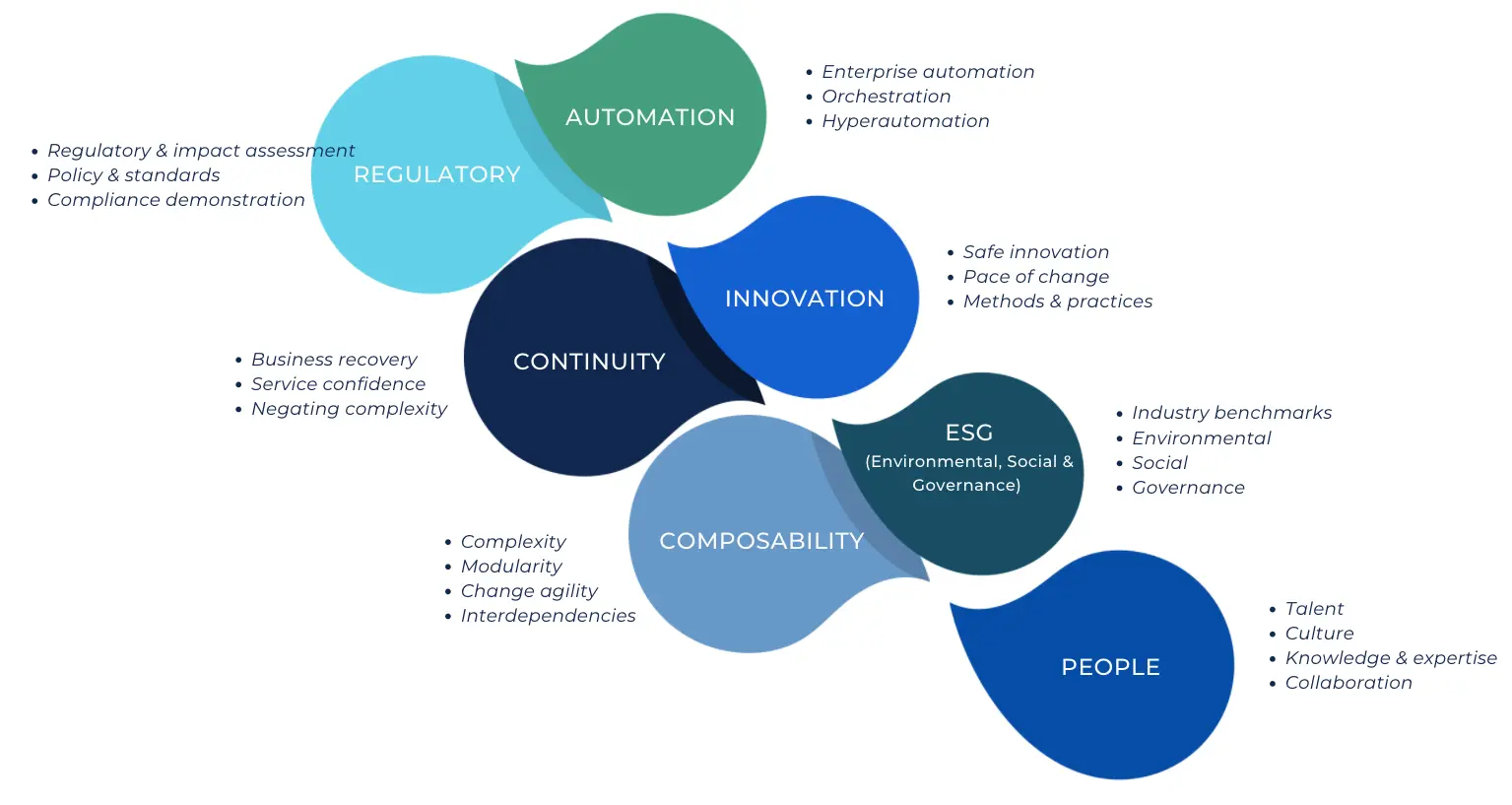 Why read the guide?
Resilience is now a strategic imperative for organisations to survive and thrive, according to Gartner.
The pandemic has cast a long shadow, with market volatility showing no signs of slowing down.
Organisations prepared to mature their resilience strategies will succeed in outperforming their competitors.
The guide provides actionable insights into the behaviours and practices of resilient, anti-fragile organisations.
"The ultimate goal should be to go beyond resilience to antifragility — where the enterprise stands to gain in more uncertain and disrupted times."
- Gartner, Outlook for Organisational Resilience, 2021