AMP
Complexity isn't going anywhere, embrace automation and tame your estate.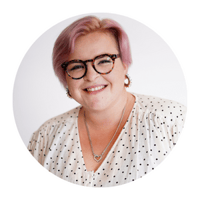 Charlotte Binstead
One of the many trends accelerated by the extreme conditions of 2020 was automation. Automation proved its worth, whether that be in streamlining customer service or delivering remote IT support.
Executives now understand the power of automation, with two-thirds of senior execs now planning to increase investment in automation as part of their post-covid recovery plans, according to a global McKinsey study. Gartner also cite Automation of Operations as one of their Top 3 Strategic Priorities for I&O leaders in 2021, which you can read more about here.
Picking the low-hanging fruit
In line with the below maturity model, for some organisations advancing automation efforts might mean accelerating cloud adoption or modernising applications to make better use of automation features. Many organisations, with a more mature approach, will seek to identify the 'low hanging fruit' - those processes which are fairly simple to automate but which can deliver significant efficiencies. Speaking at the recent Gartner Digital Workplace Summit, Stuart Downes urged leaders to "automate like mad...there's a lot of basics that can be done that can reduce the number of incidents, solving requests that are being dealt with by humans by 20%, 30% or 40%".
Download your copy of the model here.
Mature automation means taming the monster
For more technologically complex enterprises, who have largely managed to pick the low-hanging fruit, the acceleration of automation might mean zooming out from the repetitive processes to take a fresh look at their hybrid IT estate and ask "how can automation make managing this easier?" In a recent blog, we addressed the issue of Hybrid IT complexity and how it can often lead to estates being a bit of a Frankenstein's monster, but much like Shelley's famous creation, perhaps this issue is better dealt with through acceptance?
Bear with me. What if, instead of attempting the impossible by trying to eradicate complexity completely, we instead embraced it and allowed the less appealing elements of our estates into the fold? This way, we can apply the principles of automation to meaty problems like resilience and regulatory compliance for complex Hybrid IT estates without duplication, silos and missing parts.
Enterprises who previously shied away from public cloud due to security concerns are now undertaking large-scale cloud migrations, just see Deutsche Bank's well-publicised partnership with Google Cloud. Such migrations enable enterprises to take advantage of the automation benefits offered by public cloud, for example dynamic provisioning, resource allocation, and AI and machine learning capabilities. However, there will always be applications running in other environments even if cloud-first becomes the mantra. How can you bring the automation benefits of public cloud to your physical infrastructure, as well as all your other environments like container platforms, VMs and management tooling? Rather than keeping them out in the cold, estate orchestration tooling like Cloudsoft AMP can tame and transform them into upstanding citizens in your tech stack.
Read more about orchestrating your estate with Digital Platform Conductor tools here, or get in touch to see how AMP's powerful automation capabilities can tame the monster in your estate.