What's the difference between automation and orchestration?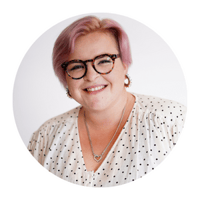 Charlotte Binstead
Automation and orchestration are two related, yet distinct, concepts.
Automation is the enabler of orchestration. You can automate without orchestrating but you cannot orchestrate without automating. However, by using both automation and orchestration, you can maximize productivity and increase efficiency.
Automation refers to automating a single process or a limited number of related tasks (e.g., deploying an app) and is typical of the workflow capabilities of enterprise tools like ServiceNow.
By automating a task or process, you can save time, money, and resources. Automation can also help reduce errors and improve accuracy, making it easier to adhere to regulatory and compliance requirements.
Orchestration refers to managing multiple automated tasks to create a dynamic workflow (e.g., autoremediating failure, deploying an app, connecting it to a network, and integrating it with other systems, etc).
One of the major benefits of orchestration is that it simplifies complex workflows. By automating multiple processes at once, you can reduce the amount of manual labor required to complete a task. Orchestration also allows you to handle multiple tasks in parallel, which can greatly speed up workflows and reduce the time it takes to complete a project.
Some examples of the distinction between automation and orchestration:
Automation is used to speed up the completion of repetitive tasks, whereas orchestration is the coordination of multiple steps in an automated process.
Automation is used to streamline processes,

while orchestration is used to ensure that these processes are completed in a predetermined order.

Automation is used to reduce the need for human intervention, while orchestration is used to provide a framework for coordinating automated tasks.
Wait? Can't I orchestrate my complex tech environment with ServiceNow?
IT environments are (increasingly) elaborate constructions, and ServiceNow does an exceptional job creating self-service automation for end-users. What it isn't entirely as equipped to handle are complex granular workflows across diverse and complicated tech environments - delivering that orchestration
Cloudsoft AMP integrates with Servicenow to create a bi-directional system where events in one system can trigger workflows in the other. Users become empowered to speedily and accurately handle more complicated tasks by gaining access to the complex event and autonomic workflows AMP excels at executing on the backend.
Take the next steps towards automation and orchestration maturity.
Automation practices tend to start small and grow.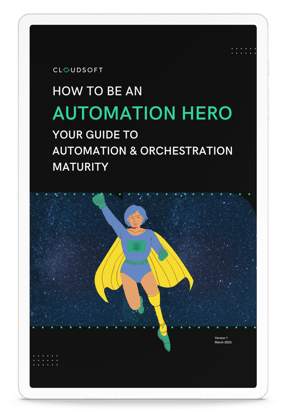 However, teams are challenged to automate more, faster and to go beyond automation to orchestration.
The Cloudsoft Automation Maturity Model will help you identify your current state via a set of maturity indicators, and also provide insights on how to become an automation and orchestration hero.
Download your copy today!