Multicloud: the next frontier in the complexity crisis?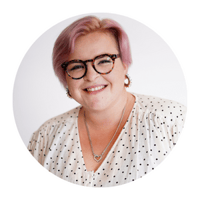 Charlotte Binstead
In the next 3 years multicloud deployment in enterprises is set to grow to 80%, according to a new survey of 1700 IT leaders. And this is a strategic choice. The pandemic has put the strategic benefit of IT into the spotlight, with businesses citing improved remote work, better customer support and more robust business continuity as reasons for adopting new infrastructure models like multicloud. But whilst leveraging the most appropriate cloud environment for each workload has its benefits, it can also pose significant challenges.
Why is multicloud becoming more popular?
Multicloud adoption is often triggered by accelerated change. Successful organisations demonstrate a willingness to adopt new technology approaches to meet the demands of this change. Data from Intricately shows that, after enterprises, it is start-ups who make the most use of multicloud: use of multiple clouds can lead to improved business continuity, avoidance of vendor lock-in, cost savings and greater agility. IT leaders also value being able to take advantage of the strengths of different cloud providers or, for example, to use private clouds where security is top priority for that workload.
Another benefit of multicloud is meeting new regulatory requirements around Digital Operational Resilience. Spooked by banks' rapid cloud adoption and fearful of risk-concentration, UK and EU regulators are bringing in new rules to govern how financial service firms guarantee the availability of their critical business services. Multicloud is one way to address this, as in the event of a major and sustained vendor outage affecting critical services enterprises may want to be able to failover to another cloud provider or bring a workload back in-house.
The multicloud challenge
True Interoperability between cloud environments remains a pipe-dream for many organisations. The flexibility promise of leveraging the right cloud for the right workload can lead to cloud silos, without clear mechanisms for easily porting data that isn't containerised from one cloud to another.
Similarly, architecting applications which make use of the managed services of one cloud provider to successfully failover and spin up in another cloud provider (eg, AWS to GCP) is a huge technical challenge. And I&O skillsets are not keeping pace with multicloud and hybrid IT requirements, meaning teams struggle to meet this technical challenge.
Those organisations which are successfully multicloud face a different skills issue. Day to day management of multicloud deployments requires organisations to hire and retain employees skilled in the intricacies of each of the Big 3 cloud providers as well as their legacy technologies. With demand for these skills outstripping supply, businesses are struggling to hire the cloud talent they need to advance their multicloud plans. Gartner's 2021-2023 Emerging Technology Roadmap reported that IT executives see the talent shortage as the largest barrier to deploying cloud-based technologies such as databases, serverless, machine learning, containers, advanced storage, and analytics.
The solution? Multicloud orchestration.
These technology choices are adding to the increasing complexity of environments. IT leaders lack both the skills and tools which can tame this complexity and provide a clear, holistic view of their technology estate and the power to actively manage it.
Leading industry analysts Gartner have recognised the need for greater orchestration to address the vulnerabilities caused by this complexity.
Leaders need tools that will work with what they already have, can meet them at their current level of maturity, and are flexible enough to adapt as they improve and their needs change.
- Roger Williams, Gartner
Gartner are calling these tools Digital Platform Conductors and they're a transformational solution to the challenges of complexity and unpredictability of hybrid technology estates.
Digital Platform Conductor tools can:
Tame complexity through full lifecycle orchestration;
Enable agility with intelligent automation;
Deliver continuous resilience for your entire hybrid estate.
Cloudsoft are proud to have been named as a Gartner Representative Vendor of Digital Platform Conductor tools, for our software product Cloudsoft AMP.
In the context of multicloud resilience, customers can compose blueprints of their applications, and set policies which automate not just the recovery of the application in event of downtime but also the environment to which that application recovers. An added benefit of these policies and blueprints is the codification of skills and knowledge, helping to bridge skills gaps.
Want to see multicloud resilience in action?