Top 3 Tips for Successful Cloud Migration in 2022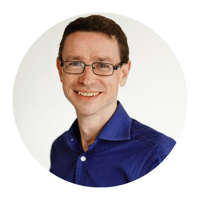 Aled Sage
The pandemic has undoubtedly super-charged digital transformation strategies, leading many organisations to accelerate their migration to the cloud or modernise existing cloud-based applications to keep pace with their competition.
However, cloud migration itself should never be the goal – it's essential to identify your business goals, not just your technology goals, and how cloud migration and modernisation will help you to achieve them alongside broader cultural and process changes.
This integration drives greater agility, the adoption of new processes and encourages innovation. With 2022 now upon us, organisations can no longer ignore the cloud. Instead, they must consider it as the key to enabling digital transformation.
Skill up or lose out
Making sure your business is fit for the future – both from a personnel and technical perspective – is crucial to success. The alternative after two extremely challenging years and the potential of ongoing uncertainty next year, is unnerving.
We are all too aware that the IT skills gap is an ever-growing chasm – potentially extended recently by the buoyant tech job market: cloud native skills top the hiring lists of nearly half of hiring managers.
Upskilling your existing teams means you can bring staff with deep understanding of your business on the digital transformation journey with you. Cloud empowers your teams, providing them with a toolkit that allows them to build amazing products quickly, reliable and cost-effectively. See how we helped FinTech Origo to develop their Serverless skills with Immersion Days.
Digital transformation is also a skills transformation, and ultimately this provides staff with the power to innovate quickly rather than focusing on the 'undifferentiated heavy lifting' of managing racks and servers or database admin that a cloud provider can do.
Don't treat the cloud like another data centre
It's important not to just see the cloud as a new data centre, replicating old processes and silos in your new cloud environment.
In the cloud, "everything is programmable" – you can get new storage/compute almost instantly, automate your infrastructure and network setup, automate your release processes, and get access to an amazing toolbox for achieving this with products and services built for easy implementation by cloud providers.
You should also consider how your teams can benefit from new ways to build and operate your digital products and accelerate innovation. For example, Serverless lets you develop without having to worry about the underlying infrastructure. And as technology now extends into every aspect of business, it is no longer entirely under the purview of the IT team.
This means that old silos between teams need to come down, and a more collaborative approach should be taken.
A great example of this is how Developers, Security and Operations have started to work much more closely together. Proper adoption of DevOps can really help with improving time-to-market, getting feedback faster from your customers and getting new features out faster, more often and more reliably.
Both the preceding issues demonstrate that digital transformation with cloud is not just an IT project. Cloud is a new way to do business, so you also need to transform perspectives on IT and on cloud across your business, and this comes with communication and transforming operating models.
One of the clearest examples of this is the rise of FinOps. This is a joined-up approach from Cloud Operations and Finance teams to help overcome some of the frictions that can sometimes arise – Finance teams need to get used to the variable cost models of cloud and Developers need to be encouraged to take greater accountability for the spend they incur.
Cloud also transforms how Product teams operate, enabling them to shift from quarterly or monthly release cadences to a more frequent, feature-driven release cadence. Ideas can be tested, feedback can be gathered and improvements made in hours or days, and released instantly, providing value to customers and therefore to the business as a whole.
Cloud can also count towards sustainability initiatives. According to research from 451 Research, migrating business applications to the public cloud could reduce energy consumption by 80%, and carbon emissions by 96% – further evidence of the benefits to expedite cloud migration strategies as part of digital transformation programmes, particularly in the drive towards a Net Zero future.
Make the time to modernise
While it may feel that once a migration programme has been completed it marks mission accomplished, it is far from the end of the journey.
Ensuring applications are modernised once an organisation is in the cloud will keep your applications fit for purpose. For example, there are cloud-native technologies available, like off the shelf machine learning products, which remove the need for organisations to procure scarce and expensive skills and instead utilise the skills of cloud providers.
Taking advantage of the cloud as transformational for both technology and the wider business requires a holistic approach to migration. Consider skills, consider the business goals, consider how you will use cloud-native services and above all how you will bring the business along with you on your transformation journey.
Need help with a cloud project?
Want to chat about migrating to the cloud? Check that your AWS workloads are well optimised? Find out how to optimise your cloud spend? Book a free consultation with a Cloudsoft AWS expert.
This piece first appeared on digit.fyi on 22 December 2021.