Top 8 Tech Predictions for 2022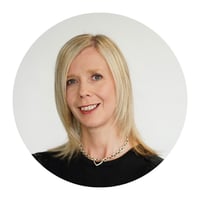 Linda King
Over the past 2 years, we've all withstood an era of profound disruption, which will continue to impact for years to come. The biggest lesson for us has been that uncertainty can a crucible for positive change, and this informs our view of what the trends and forces shaping technology teams will be in 2022.
1) Resilience will top strategic agendas.
The pandemic exposed operational fragility in many organisations, and as recovery gathers pace they're keen to develop further on resilience initiatives. Resilience is more than just a reset when failures occur - it is a continuous process from which organisations must learn. With both the EU and UK introducing new regulations governing Digital Operational Resilience in financial services, it's no wonder that Resilience now tops Gartner's CIO Agenda for 2022.
2) Hybrid will reign supreme
Despite the growth in cloud adoption, legacy and on-prem is still going nowhere.
of workloads will be cloud based by the end of 2023...
which means the remaining 70% of workloads will remain in their current environments.
Workload portfolios and their placement will remain hybrid, diverse and complex.
3) Composability will become more mainstream
To combat complexity, tech leaders will look to composable business models. The rise of freemium SaaS products has seen the application landscape explode, with less than half falling under the management of IT teams. This increases the resilience risk surface, and total cost of ownership for the business even if the bill doesn't cross the CIOs desk and fall into the official IT budget. A composable approach allows applications to be designed, redesigned, assembled and integrated to provide tailored solutions for end-users.
With composability, organisations can achieve digital acceleration, greater resiliency and the ability to innovate through disruption
- Gartner, Seize The Moment to Compose a Resilient Future: Key Insights
4) Hyperautomation initiatives will take off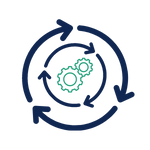 Organisations will scale automation initiatives to meet the demands of the skills shortage, operational efficiency and resiliency. This means that enterprises are well on their way to meeting Gartner's prediction that by 2024 over 70% of large global enterprises will have over 70 concurrent hyperautomation initiatives.
5) Cloud teams will be challenged on cost more & more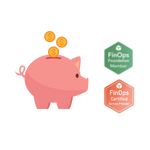 As cloud becomes core to business operating models, cloud teams will be challenged to account for their spending and to make sure it is well spent.
More organisations will take on board FinOps principles and practices to ensure their cloud spend is well optimised.
6) Technology teams will need to find ways to plug their skills gaps - because they'll be huge
The Great Resignation has led to unprecedented pressures on recruitment, especially for highly skilled tech staff. Whilst businesses may need to rethink their working practices, culture and compensation levels more broadly, for tech teams this means looking for solutions that can free up their time to focus on bringing extra value, rather than keeping the lights on.
7) ESG will grow in importance, with sustained focus on the environmental impact of tech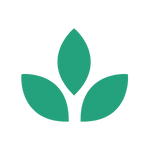 Tech leaders will be challenged to factor in the environmental costs of their decisions to support the netZero agenda recommitted to at COP26. This doesn't just mean moves to the cloud - green datacenters, sustainable energy sources and device lifecycles are all part of the agenda.
8) The great restructure!
After the Great Resignation of 2021 comes the Great Restructure in 2022… organisations will need a dramatic makeover to meet customer needs after losing key skills - with a huge impact on IT. Think digital transformation on steroids.