About
Values that matter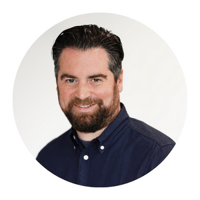 Ross Gray
I've had the privilege to lead the Cloudsoft business for almost 4 years now. Since Cloudsoft was established, the brilliant minds in our business have created incredibly exciting products and services, and in many ways some have been ahead of their time. An example of this is our core software product, Cloudsoft AMP; an advanced orchestration tool being used by tier 1 banks and large organisations to ensure continual resilience and reduce non-financial risk in complex hybrid IT environments. AMP has only recently been recognised by Gartner as an example of a 'brand new' breed of innovative 'Digital Platform Conductor' tool; we're delighted to be name-checked in such an innovative category and to see AMP start to realise its potential due to the acceleration of cloud adoption.
Our time has come, and we find ourselves at the start of an incredibly exciting growth phase for Cloudsoft. Growing means the way we conduct our business is not the same as it was a year ago and will most likely be different again a year from now. To underpin and create strong foundations for our future growth, we needed to understand the essence of our business; and have that essence be reflected in our core values.
Good core values should be the very best qualities of your team and your business, distilled into a rubric that you can use to hire better people, make good decisions, and pass on the culture of your business to current and future employees. Good core values should reflect the 'why' of everything you do and every decision you make. And that 'why' is what makes customers trust you.
Defining the Cloudsoft values
Admittedly, when we kicked off the process of defining our values, I was slightly skeptical; would we do it well? Too often I've seen values become just 'words on the wall' in many organisations. I was determined this wasn't going to happen at Cloudsoft, and therefore made sure everyone in our business had a hand in distilling our 'essence'.
There were many meetings and much constructive debate around what this might be; as we tried to pull our most deeply-held beliefs about our people, our business, our customers and our culture onto a collaborative Miro board.
My initial skepticism soon became excitement, pride and a massive feeling of accomplishment as the process of uncovering and verbalising our core values unfolded, leading us to settle on a set of core values that we felt truly represented our business.
I'm proud to present our Cloudsoft values.
We thought long and hard about these. We debated our use of language. For example, were we really a 'tribe'? Reflecting however on the well-known Seth Godin TED talk 'The tribes we lead"*, his description of a tribe in today's society resonated very strongly: "Tribes challenge the status quo. They challenge what's currently there. The second thing is, they build a culture. A secret language, a seven-second handshake, a way of knowing that you're in or out. They have curiosity. Curiosity about people in the tribe, curiosity about outsiders. They ask questions. And, they commit. They commit to the cause. They commit to the tribe. They commit to the people who are there. A tribe is a movement… something that matters". Yes - we are most definitely a tribe.
Making Our Values "Real"
It's still early days, but to make our values 'real' we're doing everything we can to incorporate them into our daily lives so that they never risk becoming simply 'words on a wall'
Here's what we've done (so far):
1) Put them on our website
Our values are on our website, stated simply and clearly. This makes us accountable. If we're ever not demonstrating them in the way we work - with our employees, with our customers, our partners, or frankly anyone⁠—we can - and should - be called out for it.
2) Began to use them in daily conversation
It might sound trite, but we're mindfully using our core values in our conversations, meetings, company updates and more. We refer to them at every opportunity.
3) Use them everywhere
You'll find our values in our job adverts, our sales proposals, and more. We'll now recruit and retain based on our values, and make commitments to customers based on them.
But here's a really important point: because of the way we defined our values; pulling them from our team, rather than pushing aspirational-but-nowhere-near-real values onto them⁠—it's been easy. In fact, we've hardly had to change the way we speak, think or work, we've just noticed the emphasis on our values more. And it feels completely natural.
Noticing the wins
We've already started to notice the wins. Uncovering and immortalising our values has helped us function better and faster as a team. We're more cohesive than ever. We feel like a tribe. And hardly a day goes by when we don't mention our values in Slack (without a hint of sarcasm, honest!). Every decision we need to make can be held up to our values and the "right" answer becomes much clearer.
Yes, it's been hard work, but incredibly worthwhile. Our values will power our growth.

* Seth Godin TED talk: the tribes we lead: https://www.ted.com/talks/seth_godin_the_tribes_we_lead?language=en