Top 3 Ways to Beat Complexity with Automation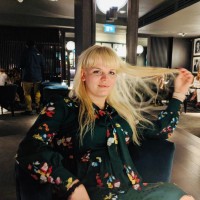 Carly Bell
80% of IT leaders are prioritising automation to cut costs and modernise their operations, according to Gartner. Implemented well, automation has huge benefits both technically and operationally.
But the nemesis of every automation initiative is...complexity. Whether it's technical, organisational or cultural, complexity can kill the chances your automation initiatives have to show value.
But you can defeat complexity. You just need to become an Automation Hero.
Here's our Top 3 Ways to Win with Automation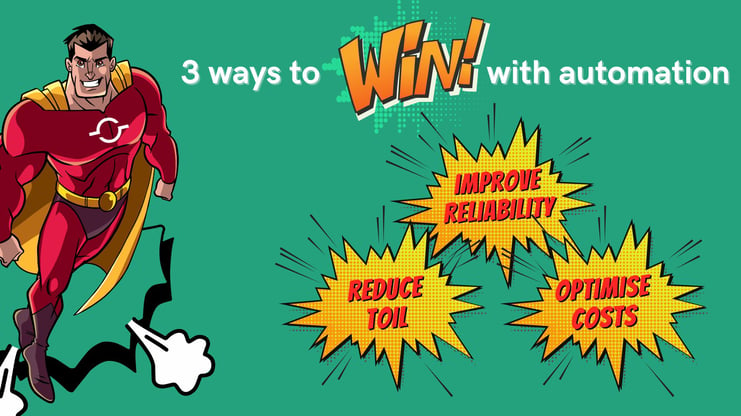 1) Improve Reliability
For customers, the acceptable amount of downtime is pretty much 0%. But, we know that that is not a realistic expectation. However, reliability is at the heart of customer satisfaction; after all, a product that is unreliable is a terrible customer experience.
Complexity can make systems prone to failure, and relying on humans to fix it can be slow. Site Reliability Engineering practices use automation to maintain high levels of availability, implementing practices like auto-remediation to sense failure and automatically remediate the issue before it spirals into a service-impacting incident.
Here, automation can be used to offset the impact of complexity; creating a more reliable and resilient product or system within the wider complex ecosystem.
2) Reduce Toil
Toil is manual and repetitive work that doesn't provide enduring value, and is often entirely automatable. Toil can wreak havoc within technology team, taking up valuable time and damaging team morale. That means rightsizing it to a manageable amount has never been more important.
Toil stems from both a lack of automation and also siloed, one-off automation which is taxing to both build and maintain. Toil also comes from failed deployments, environment drift and testing; all areas where complexity can only make things worse and where good automation can help cut into its impact, freeing up time and labour.
3) Optimise Costs
Automation is often seen as a way to reduce costs, but it should also be seen as a path to more value from your technology spend too; automation is about optimising your costs, not just cutting them.
When it comes to cost reduction, automation can help by reducing the impact of human error, reducing toil, and reducing the costs of lost business or regulatory fines that can come with complexity driven downtime.
And by freeing up developer time to innovate, and deploy better code, faster automation can help can drive more value from the skills and people you've already invested in.
Find out more about how automation can benefit you in our guide: How To Be An Automation Hero.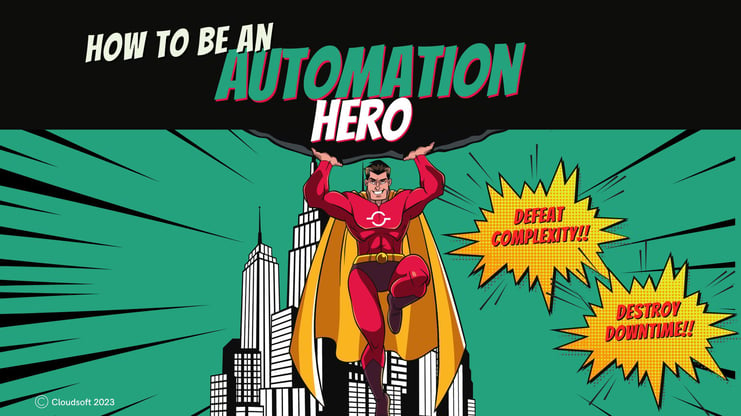 From defeating complexity to destroying downtime, the benefits of automation are plentiful and ready for the taking. Our free guide breaks down simple steps you can follow to develop your automation practices from the beginning as an Automation Apprentice through to becoming an Automation Hero.