6 benefits of integrating ITSM tools with AWS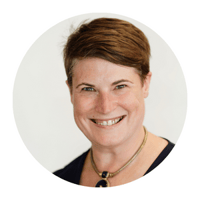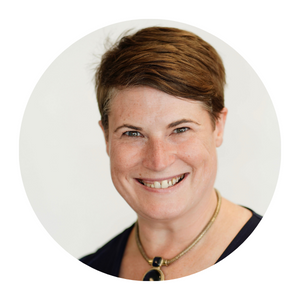 Vicky Glynn
Most sizable organisations will use some kind of IT Service Management tool (ITSM) – 85% of the Fortune 500 use ServiceNow as their ITSM tool of choice. ITSM focuses on delivering better IT services to customers by improving the quality, efficiency, and cost-effectiveness of IT service delivery.
These drivers of quality, efficiency and value are also leading organisations to the cloud. The beauty of cloud technology lies in its ability to offer self-service, automation and scalability. However, when attempting to integrate cloud operations into enterprise tech ecosystems with existing, and finely tuned, ITSM processes and tools, it's possible to break this self-service model.
Connecting your ITSM tooling and your cloud environments is a great first step to balancing the self-service agility of cloud with the need for governance.
Why integrate ITSM tools with the cloud?
Organisations ordinarily have processes and tools which have been honed over time - and then along comes cloud to disrupt the traditional IT service management model. Integrating ITSM and Cloud unlocks a range of benefits, and helps to extend ITSM governance to cloud environments, without rewriting every single ITSM process from the bottom up.
Benefits of integrating ITSM and cloud include:
1. Improved customer experience
The fusion of ITSM with Cloud Operations and Services allows for better coordination and communication between IT and cloud teams. Best of all, these teams can use and build on existing tools and processes resulting in improved service delivery to customers.
2. Increased efficiency
Integration paves the way for self-service and zero-touch operations, automating repetitive tasks and reducing manual errors.
3. Cost savings
Integrating ITSM with your cloud operations improves cloud governance, which can lead to cost savings by:
a) ensuring cost control is implemented throughout the cloud provisioning process, and
b) favouring cost-optimal solutions in the service catalog.
4. Better visibility
Integrating ITSM and Cloud Operations and Services provides greater visibility into the status of IT services and cloud resources, allowing for more informed decision making and quicker problem resolution.
5. Enhanced security
Integrating ITSM and Cloud Operations and Services can help organisations more effectively and consistently manage and secure their cloud resources using established processes and best practices.
6. Successful agile e.g. DevOps
The overall goal is to enable self-service with inbuilt compliance processes, cost protection and operational support alignment. This ensures speed and agility for development teams without compromising on operational excellence.
Real-world connection benefits
At AWS re:Invent 2022, NextEra Energy's Ximena Carrillo, who leads the CloudOps team, spoke about how they integrated their ITSM tools and AWS Operations using the AWS Service Management Connector.
They were able to deliver:
- 84% reduction in time to provision and deprovision resources
- 91% reduction in manual tasks
- simplified IT asset inventory and audit requirements.
Want to learn more? Get in touch with us!
We built the AWS Service Management Connector for ServiceNow and Atlassian Jira with AWS, so there's no-one who knows more about how to integrate your ITSM tools with it. Plus, we also build custom connectors for complex environments, so you can get a solution tailored to your needs.