Automating automation. Why consider autonomic operations?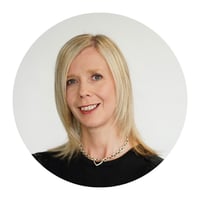 Linda King
For many businesses, technical evolution can have unintended consequences. One of the biggest is increasing the complexity of their tech ecosystem. This complexity creates risks that are hard to avoid and will manifest as increased (and longer) IT outages, estate management issues, governance and compliance challenges, and more.
Seeking an answer, many turn to automation, but it's a vicious circle as the more complex and constantly changing the tech estate, the harder it is to automate with traditional automation approaches.
What's needed are new ways to manage technology; to deliver the automation of automation, or automation with limited human intervention. The answer - autonomic operations.
Automated operations vs autonomic operations.
Automation generally refers to an end-to-end process which is performed without human assistance, while autonomy implies "satisfactory performance under significant uncertainties in the environment and the ability to compensate for system failures without external intervention". (See this great blog from Stanton Jones)
Because of this performance under uncertainty, autonomic operations is emerging as an important trend in enterprise IT. It enables levels of adaptability, flexibility and agility that just can't be achieved with traditional automation alone. And this flexibility is invaluable in (almost all) enterprises where tech environments are ever-changing, and real-time monitoring and control of these estates is becoming impractical, if not impossible.
By applying autonomic operations to your tech stack, you can orchestrate operations and create new and better ways to deliver value and performance.
Let's look at a few key use cases:
Autonomic operations for resilience
Autonomic operations supports the full resilience life cycle. By operationalising the management of resilience in an autonomic way, you turn your systems into self-healing systems. This allows proactive and adaptive resilience management based on tacit, factual and measurable activities.
The result? Deliver continuous and demonstrable resilience across your entire tech stack, with no human intervention required.
Autonomic operations for risk and compliance
Autonomic operations changes the game for technology compliance. Designing self-managing risk controls can allow technology organisations to adapt to automated compliance checks, marking a shift from interval-based controls and manual audits to a nirvana of continuous monitoring (and removal) of risk and delivery of continuous compliance.
The result? Consistently ensure compliance, reduce risk, and balance risk against performance indicators in a runtime operational environment, not after the fact.
Autonomic operations for sustainability and ESG (environment, social and governance)
For most enterprises, sustainability and ESG programs are technology intensive. It is IT organisations who are challenged to act as enablers of ESG programs; all whilst addressing the governance aspect in parallel. Autonomic operations will make it easy to meaningfully prioritise and take action on sustainability across every technology operation whilst automatically measuring ESG progress. This goes beyond identifying where risk can be mitigated; it will automate technology operations by making incremental improvements, taking action to reduce waste across the business.
The result? Sustainability becomes an intrinsic part of technology operations; including resource efficiencies, energy-optimised infrastructure & operations, asset value optimisation, and last, but not least operational efficiency.
Want to explore autonomic operations?
There are four facets to autonomic operations:
Self-configuration
Self-optimisation
Self-defence
Self-healing.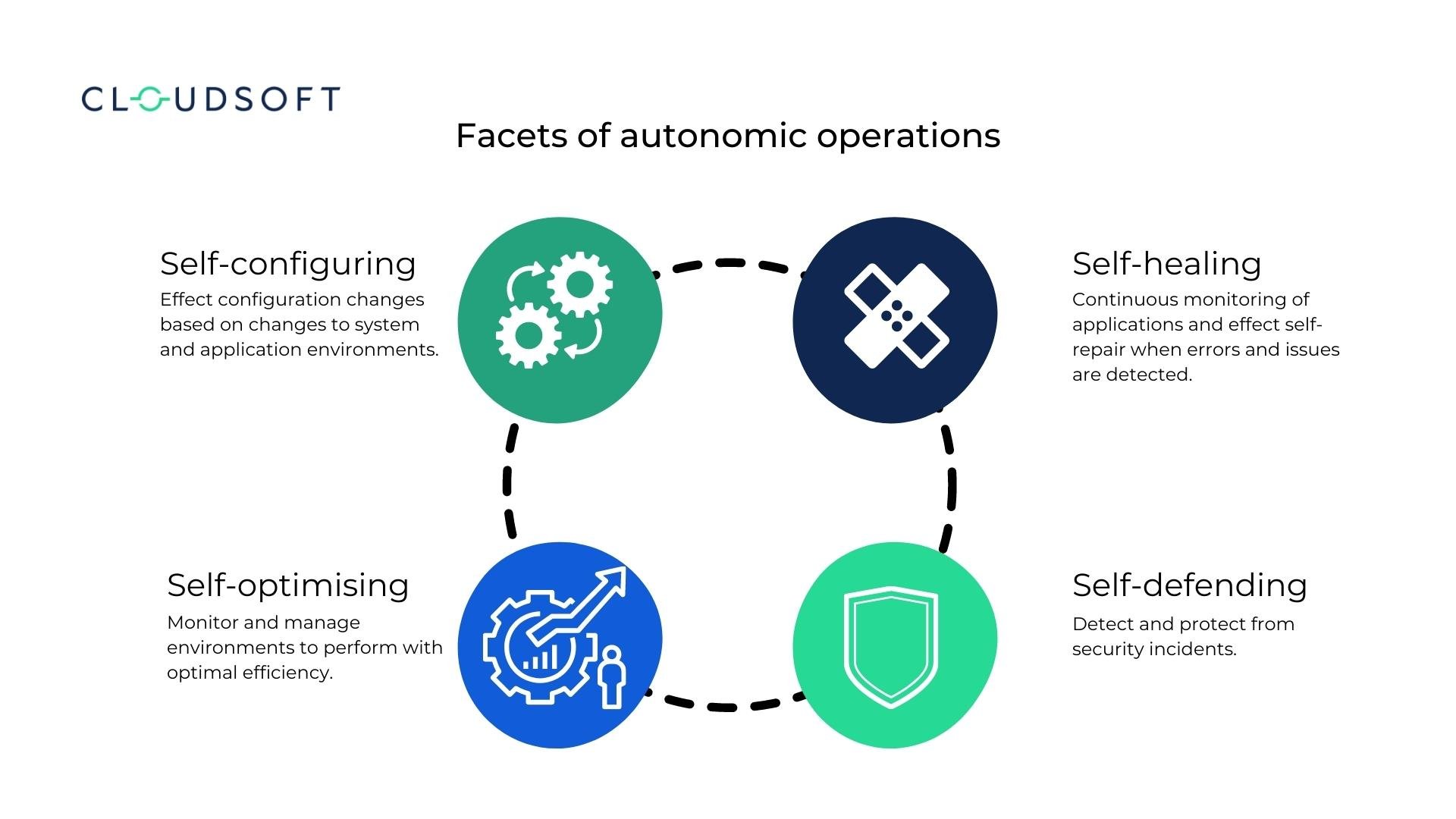 Organisations will already have tools for some if these areas, for example config management, deployment and security. But they can be enhanced to support autonomic operations with tools like Cloudsoft AMP.
Powered by 'Environment-as-Code', Cloudsoft AMP combines powerful automation capabilities and blueprinting with your existing third-party integrations to deliver an autonomous sense-effect-respond resolution to issues, auto-configuration and application management from day 0 through to day 2 operations.
To explore the path from automation to autonomics, contact us today.