Tempo
Cloud Migration Strategies: 5. Repurchasing, aka 'drop and shop'.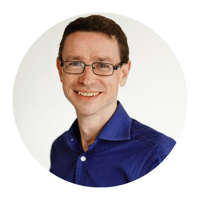 Aled Sage
Repurchasing (also known as "drop and shop") can be the simplest, fastest and least-risk method of running applications in the cloud.
In this final post in our Cloud Migration Strategies series, I'll take a closer look at this increasingly common approach to migration.
Repurchasing explained;
Drivers for Repurchasing;
Benefits of repurchasing;
Risks of repurchasing;
How to repurchase.
The information in this blog post comes from our Migration eBook: What everyone needs to know about migrating applications to the cloud. You can get your copy here.
Repurchasing explained
An organisation can eliminate a lot of migration effort and cloud set up by consuming commercial off-the-shelf (COTS) products from third-party vendors. These could be purchased directly as software as a service (SaaS), or via the AWS Marketplace.
Some examples of repurchasing are:
Swapping an internally administered email server for an online email-as-a-service offering;
Replacing a self-built VPN server with a vendor-built appliance;
Moving from a home-grown CRM system to Salesforce.com or HubSpot.
Uncovering repurchasing opportunities will happen through a discovery process for the organisation's current application landscape.
For example, it is becoming increasingly unusual for organisations to build and operate their own email, payroll and CRM systems now that mature, capable third-party solutions are available at low cost. As part of the discovery assessment, if these are found to be run in-house then it is highly likely that a recommendation to repurchase as SaaS will deliver maximum value.
More and more software vendors now offer their wares as managed services hosted on their own infrastructure, or conveniently packaged for hassle-free download and installation in the customer's estate. AWS Marketplace has significantly extended the repurchasing options for how to consume and connect to such products. It is thus possible to avoid migrating on-premises applications and instead buy the end-user functionality, avoiding the maintenance and management overhead.
It is also possible to mix repurchasing with other migration methods. Perhaps it makes sense to buy a specialist appliance from AWS Marketplace to meet internal compliance rules (a common example is firewall vendor selection), and then integrate that purchased appliance with components that have been migrated via another method.
Drivers for Repurchasing
There are a couple of important tailwinds behind the cloud computing revolution.
Move to a consumption-based procurement model
Consumers of technology wish to move to a more consumption-based procurement model, swapping lumpy three-year capital expenditure deals for monthly, no commitment pay-as-you-go models that efficiently tie their spend to their own income.
Retire legacy "enterprise" software
The "Enterprise" in enterprise software is no longer the "gold standard" of technology. With the rapid pace of innovation in software and the rise of open source, "enterprise software" is now seen by many as fragile, outdated, ugly, and difficult to use.
Repurchasing software through cloud procurement frameworks such as the AWS Marketplace is how enterprises can refresh their application stack in a frictionless manner, which is a huge driver for enterprises. AWS Marketplace offers a standard contract and payment mechanism. It eliminates long, complicated and expensive software procurement cycles like multi-stage RFI and RFP processes. Trialling software via AWS Marketplace, and turning it off if it isn't suitable, is a far more efficient method of software procurement.
In terms of application migration to AWS, organisations choose repurchasing to prune down the applications they self-design, build and operate to reduce total cost of ownership and improve bottom line net income.
Benefits of Repurchasing
Let go of the past, grab the future: replace antiquated systems with modern appliances and SaaS.

Simplify procurement: the AWS Marketplace gives a unified procurement mechanism to buy prebuilt solutions from a wide range of vendors. The marketplace includes SaaS products, VM templates, virtual appliances, machine learning models, and more, and supports a range of consumption options such as bring-your-own-license (BYOL), pay-as-you-go, and private offers.
Reduce in-house skills required: the systems purchased are built (and, in the case of SaaS, operated) by specialists. You do not need to hire, train and retain these skills in-house.
Reduce effort/increase speed of migration:

the less there is to migrate and operate, the faster, cheaper and less risky it is.
Risks of
Repurchasing
Loss of control: the organisation can no longer influence the schedule for new features, deprecation of old features, or when to upgrade to new versions. The vendor may not commit to an acceptable SLA for the service. They may suffer outages or data loss that cannot be mitigated internally. Their data breaches may expose your customers to harm, and your organisation to penalties and reputational damage.
Commercial risks: your chosen vendor may go out of business. They may be acquired by one of your competitors. They may increase prices or terminate a service that you depend on.
Data-sovereignty: where does the data (and its backups) reside, and how is it managed? Does this meet your compliance needs?

System access: which other systems need to connect to the purchased system? How does single sign-on (SSO) and authorisation work? Are there networking and security implications?
Integrations and dependencies: will moving to SaaS require you to upgrade and reconfigure your systems? Are the same versions and configuration options available, or if upgrading will this be backwards compatible?
Procurement friction: your procurement team and procedures may be incompatible with this new way of buying applications. They will need to consider appliances (rented licence), Bring Your Own Licence, SaaS and private offers.
Finance: are finance ready to handle pay-as-you-go, unpredictable future costs? Take a look at Cloud Financial Management with FinOps.
Operations: can your operations team adjust to administer the purchased system? Migrations are every bit as much about people and process as application code and data.
How to Repurchase
First, ensure there is a good understanding of the system requirements and functionality, including any non-standard usage of the existing on-prem system. Compare this with SaaS and marketplace offerings, including the versions and configuration options supported. Involve those who manage the in-house system.
Understand the purchasing options available and work closely with finance & procurement. Ask the provider about where data is stored and about SLAs and get buy-in from the governance team.
Involve operations and security early in the process. There may be integration requirements, such as single sign-on (SSO) and network connectivity.
Understand how data will be imported into the new product or service, and whether it can be exported at a future date. Determine what maintenance window will be required for the cutover. Will there be a test environment, used before the cutover and also for testing future configuration changes?
Migration Strategies Blog Series
This is post 6, the final in our Migration Strategies blog series. Take a look at our Migration eBook: "What everyone needs to know about migrating apps to the cloud", which explores each of these approaches in detail.
Working with a partner like Cloudsoft
For many firms, deep knowledge of cloud platforms is not a core competency central to their mission. For them, the sheer breadth of cloud services and the nuances of different migration approaches can be hard to untangle. In such cases, working with a cloud partner can de-risk the options and accelerate the firm's cloud adoption strategy.
Cloudsoft partners with organisations at all stages of the cloud journey: lending crucial strategy advice through the assess and mobilise phases, guiding the selection of migration methods for different workloads, and assisting with the technical planning and implementation of the migration itself. Staffed with experienced application developers, we also frequently continue to work with customers post-migration, refactoring and modernising the migrated workloads.