Common Cloud Migration Challenges And How To Overcome Them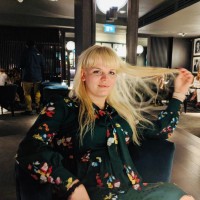 Carly Bell
Cloud Migration is an increasingly pressing concern for businesses seeking to access limitless scale, savings on IT costs and all the benefits of automation and innovation within the cloud. But the process of migration doesn't come without risks, and these potential challenges can make the process seem daunting and insurmountable.
By understanding these challenges and working to mitigate them before you migrate, you can make your organisation's migration journey smoother and trouble-free.
Let's take a look at some of the common challenges, and then we will explore how you can mitigate them and remove some of the barriers to successful cloud migration.
Common challenges faced when undertaking a migration to the cloud include:
Data Security

: AWS works on a shared responsibility model - AWS make sure that cloud infrastructure is secure, but you are responsible for making sure that your applications are secure. Therefore, without proper understanding, there is a risk of security issues, data breaches and compliance issues.



Staff Skill Set

: People like what they know. Staff familiar with your current infrastructure, systems and tooling maybe reluctant to change due to concerns about their skill set. Are you able to upskill your team at pace with that of your cloud migration?





Lack of Internal Resources:

Different from staff having the technical skills required, do you have enough staff to deliver the migration? This isn't just your technical teams - teams in business planning, projects, finance and more may need to be involved. If you don't assess this before embarking on cloud migration, you run the risk of your migration going awry.



Downtime:

With any substantial change to your digital infrastructure, downtime is a risk. That risk is magnified when your resources and expertise are stretched thin.



Unexpected Costs:

The cloud financial model is a pay-for-what-you-use system. Whilst migration can save you money, it's very easy to rack up a large cloud bill if you are unfamiliar with cloud services.
These challenges can make the migration process feel daunting and unsurmountable. Still, by taking simple steps, you can easily overcome these challenges and end up with a more cost-efficient, resilient, secure and usable cloud infrastructure than you likely thought possible. So let's look at how you can overcome these challenges.
Considerations to help navigate common migration challenges:
Data Security

: Consider a plan for encryption of data, when both in transit and at rest, develop a recovery plan before migration, use multi-factor authentication and adopt strong IAM (Identity Access Management) processes.

Learn more about Data Security Considerations for cloud migration.



Staff Skill Set:

By assessing your staff skill set before migration, you can spot skill gaps and begin upskilling your employees before the cloud migration journey begins. By working with cloud migration experts (potential link to Migrate page) like Cloudsoft, your staff can learn before and during the migration process to better equip them for operating with cloud infrastructure.



Lack Of Internal Resource:

By running an internal resources assessment before migration you can identify your strengths and weaknesses, as well as gaps in your team's knowledge base. By preparing you can develop a migration plan that makes the most of your current internal resources and which brings the whole business along for the ride.



Downtime:

By planning ahead of time, executing a phased migration, implementing redundancy and fail-over, and employing continuous monitoring and testing you can mitigate potential outages and prepare to resolve any that do occur faster. Having an experienced migration partner to help you handle the cutover to the new cloud environment will also ensure the transition is seamless.



Unexpected Costs:

By working with an AWS Advanced Consulting Partner, such as Cloudsoft, you can access the benefits of the Migration Acceleration Programme (MAP) and pots of funding to support your organisation in the preparation for migration as well as the actual process. Learn more about the benefits of using the AWS MAP program in our blog

AWS Migration Acceleration Program, The MAP To Cloud Migration Success.
Cloud migration doesn't need to be daunting. By planning, assessing your current resources and infrastructure, and building a phased migration plan you can make migration work for your organisation.
Working with an experienced cloud migration partner can open access to funding to support your cloud migration, help you upskill and resource your team and reduce the impact of challenges you will likely face.
By understanding your current position, building a phased approach to migration, upskilling your workforce and acknowledging gaps in your team's knowledge base, you can ensure your migration is a success.