How composability helps insurers outperform their competition.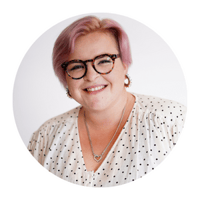 Charlotte Binstead
The Insurance industry is playing catch-up, modernising legacy systems and tentatively adopting cloud – but is still falling behind more digitally dexterous competition.
This slow-burn legacy modernisation will restrict the significant investment needed into strategic imperatives such as business composability. The more composable a business is, the better it tends to perform.
Where is the investment going?
Insurers are currently focused on modernising their core applications and legacy architecture.
According to Gartner:
57% are increasing spending on legacy application modernisation.
49% are increasing their funding for cloud projects.
25% are increasing spend on containerisation and orchestration of application workloads.
41% are decreasing their spend on legacy infrastructure and data centre technologies.
However, this is within the context of shrinking budgets.
The Gartner 2022 CIO and Technology Executive Survey found that Insurance CIOs expect a modest 2.7% budget increase for 2022 (down from almost 6% 2019-2020 and in reality a decrease when inflation is taken into account). This is not sufficient to bridge the technical gaps needed to meet the composability adopted by market leaders.
Composability is a strategic imperative
Long-term, business composability is an approach that will enable CIOs to become competitively antifragile - that is, to maximise business value, and even gain competitive advantage, throughout periods of disruption.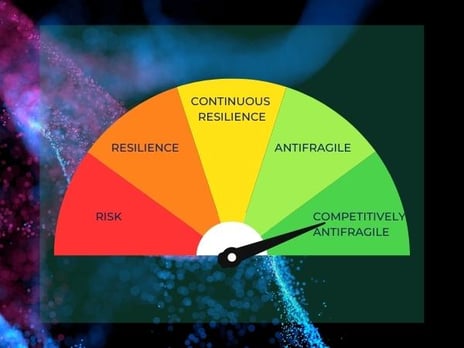 The Operational Resilience maturity scale
As well as being a key dimension to delivering organisational resilience, Gartner research shows that enterprises who have adopted business composability tend to be ahead of insurers in key areas such as:
overall business performance
revenue growth
risk reduction
cost optimisation.
This is why it's one of Gartner's Top 10 Strategic Tech Trends for 2022.
Source: Gartner, 2022 CIO and Technology Executive Survey
So what is composability?
The Composable Business has three complementary components:
Composable Thinking - a mindset to guide business change in the face of opportunity and uncertainty.
Composable Business Architecture - a blueprint of the business to manage the pace of business change.
Composable Technologies - the resources to digitise the business.
By combining these components, you can be more resilient to change, more agile – and better performing.
Composing the right environments
But to do this properly, CIOs need to accept the democratisation of IT.
As complex organisations modernise and adopt new technologies it is imperative that they move away from segregated 'infrastructure' and 'development' teams. Instead, they should move towards an 'as-code' ethos and a business architecture which favours governed and well orchestrated environments in which teams can share, compose and provision services with true agility.
Want to accelerate your composability?
Cloudsoft AMP is a powerful service orchestration and governance tool, which can enable business composability, agility and greater business performance.
A Tier 1 Bank using Cloudsoft AMP to orchestrate workloads across heterogenous hybrid IT environments now benefit from zero touch application management and 75% reduction in person hours - freeing up teams to innovate.
Want to experience it for yourself? Book a demo: