Why are IT outages increasing? And how can you avoid them?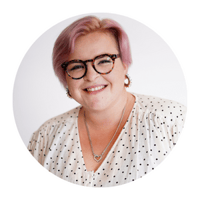 Charlotte Binstead
It's no secret that outages are on the rise. In fact, 2021 saw the most IT outages ever recorded according to the Uptime Institute's 2022 Outage Report.
And they're not just lasting longer - they're costing businesses more money as well. IDC estimates that an hour of downtime costs in excess of $100,000, so it's no surprise 15% of outages are racking up more than $1 million in costs; in fact, 6 outages (like Meta's summer 2021 outage) came with a price tag in excess of $25 million!
So what's causing these outages, and what can you do to prevent them?
The cause? Complexity
The more complex a system is, the greater the chance it will fail.
Customers' digital expectations are only increasing, and organisations' digital footprints are growing to meet these demands. This means the number of tools, dependencies and integrations used to deliver digital services is spiralling. Tool sprawl results in software and system errors, overwhelmingly caused by change management issues, and these errors are the top cause of serious outages.
And it's not just tools. Infrastructure is also becoming more complex, as hybrid becomes the norm. Whilst there has been a huge shift towards public cloud, organisations are overwhelmingly putting their eggs in multiple cloud baskets, and are wary of moving their most mission-critical systems to third party public cloud infrastructure.
This results in 3 huge resilience challenges
Managing complexity
Complying with regulation
Inconsistency & Invisibility
1) Managing Complexity
IT teams need ways to manage complexity in IT environments that are constantly changing, whilst meeting the agility needs of developer teams.
This often means creating self-service, certified environments to ensure that developer teams can innovate at pace - but governance and consistency can be an additional challenge.
2) Complying with regulation
Regulators around the globe are concerned about digital operational resilience and risk concentration from third-party providers.
IT teams need to be confident they can remain within their impact tolerances, and demonstrate their compliance to regulatory bodies.
Digital Operational Resilience regulation is now in-force in the UK, and will soon be passed by the EU. Get Your DORA Explorer: A Practical Guide to Digital Operational Resilience Regulation to learn more.
3) Inconsistency and invisibility
A lack of consistency in development and deployment can cause systems to fail, as well as security issues.
Monitoring across all environments can also be difficult; if you can't see what's wrong you can't fix it, prolonging outages, increasing costs and impacting more customers.
But, these resilience challenges are solvable!
Tame complexity with orchestration
Deliver unparalleled resilience with automation
Get the consistency and actionable visibility you need
1) Tame complexity with orchestration
Automation tools which integrate with your existing tooling and tech stack, can orchestrate and govern services across your complex hybrid IT.
Cloudsoft AMP uses Environment-as-Code to provide a single control plane through which you can govern and orchestrate across on-prem and all cloud environments.
2) Deliver unparalleled resilience with automation
Automation tools like Cloudsoft AMP eliminate the threat and costs of unplanned downtime by sensing failures and using powerful automated policies for instant failover or recovery.
AMP's blueprints and policies can capture knowledge and processes, and demonstrate compliance with resilience regulation.
3) Get the consistency and actionable visibility you need
Enable developers to deploy and operate well governed, certified environments.
This self-service approach provides a scalable and consistent way to implement continuous delivery.
By integrating with, and supplementing, your existing monitoring tools, AMP helps you to understand application performance no matter which environment or platform they're deployed on.
Eliminate downtime with Cloudsoft AMP
AMP is a powerful orchestration and automation tool. It sits above your existing technology landscape, maximising value from your investments in tools like ServiceNow and Ansible.
AMP elevates infrastructure-as-code to 'environment-as-code', providing you with a single, easy-to-use control plane through which you can govern and orchestrate across on-prem and all cloud-native environments.