Working From Home: 7 remote socials we've all enjoyed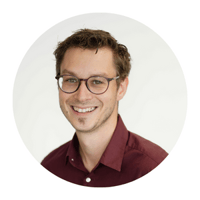 Ludo Farine
At Cloudsoft, we have the habit of heading to the pub with the team after work every week or so. We also like to run a monthly team event - a treasure hunt across the city of Edinburgh, a late-night standup comedy show or simply a mini-golf contest! All of those things are unfortunately on pause at the moment, but that didn't stop us keeping team spirits high and having fun together.

The past year of working from home has pushed us to get creative when organising team events. In this blog, Head of Operations Ludo Farine shares some of the highlight online social events we've run to keep that Friday Feeling alive. Let's do this!

It's Quiz Time !
The famous infamous pub quiz! There are so many variations, whether you know it all or whether you don't, this is the perfect opportunity to get your colleagues chatting in small teams, agree or disagree! At the end, there'll be only one correct answer :)

You can join live quizzes such as Edinburgh's famous Gooses Quizzes organised daily, or, if you're feeling brave, you can also create your own quiz. Julie, Senior Project Manager at Cloudsoft, created a dedicated one for our Scottish Burns Night! With our team having people from all over the world it wouldn't have been fair to use an online quiz which may have made it too easy for the Scottish colleagues! You can use Google Forms to create your answer sheet; it requires a bit of preparation ahead of time but will ease the scoring at the end.

Get together in GatherTown
Gather.town is an online platform where you can create from scratch or use one of the templates provided to make your own virtual room.

Whether you want a garden pub, a rooftop bar, the beach or an office, you will have your little pixelated virtual character through which you can move and interact within this virtual world.
Move around and meet up with another colleague or friend and you'll automatically speak with them on video. More people can join...or leave! It's definitely more natural and casual than your usual Zoom conference.
Give it a try, you can even add games like Codenames or play the piano within the platform. Our Principal Cloud Engineer Martyn even built us a casino!
Solve a murder!
Want to test your team's detective skills? Acting skills? Fancy dress prowess? We did exactly that with a virtual murder mystery night. This one takes a bit more organising than most activities as you need to know how many participants you will have on the night, assign characters in advance and either post or email out the scripts. We used Red Herring Games "A Not Very Elementary Murder" and had prizes for Best Performance and Best Costume.

Show off your cooking skills
A couple of weeks ago we organised a delivery of Dishoom's fresh Bacon Naan Roll Kit to each of our colleagues. Their challenge was to see whether they were more Gordon Ramsay or Ramsay's Kitchen Nightmares. The team shared their culinary creations in our #stayhome Slack channel and we were certainly impressed with everyone's efforts.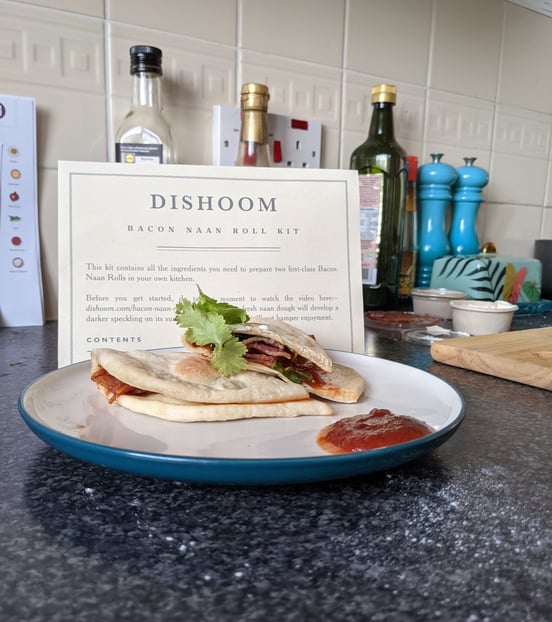 Back at Halloween, we also challenged the team to a pumpkin carving contest. Entries ranged from first-time carvers to elaborate masterpieces. You can be the judge!!



Survive a crash on the Moon
The scenario is simple: You and your team have crash landed on the Moon! How can you safely return to the base 500 metres away with only 15 objects? Based on a real study from NASA, pitch the situation to your colleagues. Give them 5-10 min to think about how they would rank the objects, from the most to least useful for their survival. Then get together in teams of 3-4 people and let them come up with an agreed list of survival items! Finally compare the actual ranks from NASA with what your teams have come up with and see how they did! A perfect team building exercise with loads of friendly debates!

Make Christmas extra special!
We had to go big for our Christmas party with a private comedy show from Gigless. Hosts Catherine Bohart and Helen Bauer were hilarious! We sent them some details about the team in advance and the whole night was interactive. The night continued with sets from Abigoliah Schamaun, Larry Dean and Jade Adams, including a Christmas sing-along and a lot of laughs.

How's your inner Picasso?
And last but not least, you can get back to basics with some online games. One of them being Drawful 2 from Jackbox Games. Create a virtual room, get 7 of your colleagues to join with their phone. You'll have 2 min each to draw what you've been sent. Then we get to see everybody's drawing and you need to guess what it could be and add a suggestion. Finally all suggestions are there on the screen with the answer. Which one is the real answer? Definitely a fun game to play!




What did you do with your colleagues over the past year? Let us know on Twitter @cloudsoft!