ABOUT
We're officially a Great Place to Work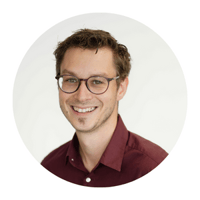 Ludo Farine
For over 30 years Great Place To Work have been researching, recognising and building great places to, well, work! We're proud to have taken the first step on our own Great Place to Work journey by achieving Certified status. To do so, we surveyed our team, audited of our company culture and, not surprisingly, 100% of the Cloudsoft tribe felt that Cloudsoft is a Great Place to Work, well above the 65% benchmark for comparably sized teams.
Why do the team think we're a Great Place to Work?
One of our core company Values is We Do It Together, and this starts from the beginning!
100% of our staff said that they were made to feel welcome when they joined Cloudsoft.
We have almost doubled in size since the start of 2020, and COVID-19 restrictions meant that all of those team members were brought in remotely.
Despite this, we were still able to make new-starts feel like part of the tribe, for example by sending them the same monthly treat box the rest of the team received before they officially started, inviting them to online team socials before their official start date and providing the opportunity to meet the rest of the team (albeit virtually) at weekly Virtual Coffee. Even before restrictions on office working, the Cloudsoft team enjoyed the flexibility to work from home as suited them, and this will continue when we move into our new office in central Edinburgh in July.
Cloudsoft's welcoming atmosphere is only possible because of our people. Our staff survey results called this out, with the team referencing 'awesome people', the relaxed and collaborative management style and the supportive environment this creates.
One of my favourite quotes from the staff survey is below. It's a particular favourite because I feel like this really encapsulates the experience of working at Cloudsoft:
Always new things to learn, and great people to learn from.
We're a team grounded in curiosity, and weekly Lightning Talks help us share knowledge with each other. This culture of open learning is what helps us to embody the values of We Do It Right and We Take Pride - it's easy to improve and innovate when you have a team who are ready to go the extra mile to do the right thing.
Celebrating our successes
When working on our Company Values, it felt natural (and important) to include how we recognise the achievements of our team. We Give Kudos is one way to recognise the successes we've achieved and bring the team together. We have a virtual Kudos board, where anyone can publicly acknowledge the work, support and contributions their colleagues are making. This could be delivering a high-profile presentation or helping someone with a tricky bit of code. We highlight these at our Monthly Company Updates, which is another way of bringing the team closer together.
And, of course, we never turn down a reason to celebrate! Even throughout lockdowns, social distancing and remote working, we have managed to come together (online) for Murder Mystery nights, pub quizzes, pumpkin carving and even bacon naan cooking competitions! We're looking forward to getting together in person again for scavenger hunts, karaoke nights and much more.
Learn more about our values, or check out career opportunities at Cloudsoft.