Are traditional operational approaches too old-fashioned for cloud operations?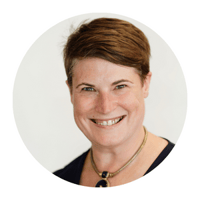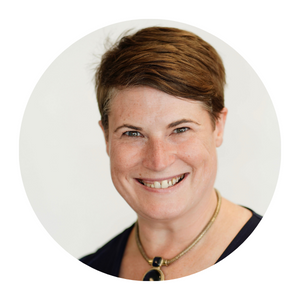 Vicky Glynn
Cloud operations is a function, not a team; and there is no "single best" approach to successfully adopting cloud ops. The right way to do cloud ops can depend on lots of different factors — not only business and technical, but also culture, future direction, and willingness to change.
Well-functioning cloud ops however, can be a vital piece of the cloud service value stream - ensuring benefits of cloud can be achieved fast, whilst delivering reliability, managing costs, and improving performance.
A service management and process-centric view
One approach to achieving cloud ops success is to align your cloud ops function with service management and associated process; for example ITSM tooling (such as ServiceNow and Jira Service Management) and ITIL 4. A process-centric view can provide early structure and help define how cloud ops will interact with and deliver value to the rest of the organisation.

Aligning cloud ops with teams already engaged in service management will more likely:
deliver long-term value faster
ensure positive collaboration and;
prevent cloud projects being blocked or scaled down.
So, are traditional operational approaches too old-fashioned for cloud?
Some cloud teams may consider 'traditional' operational approaches too old-fashioned for cloud. However, keep in mind that service management teams are fast shifting left and modernising. These teams also possess a depth of process-based experience, which combined with the investment already made in ensuring service management tools and processes work in practice, will provide a richness of experience that any cloud ops function can benefit from.
The end-user perspective
Think about it from your end users perspective - they are likely already interacting with ITSM tools and their service catalogues -, across provisioning, incident management, change management and more. They've also likely developed mature feedback and communication mechanisms; using these can save cloud ops valuable time and effort.
Established integrations
Many ITSM tools also have established strong integrations and patterns of reporting. Cloud providers, such as AWS, see the value of connecting to established ITSM providers and there are existing integrations that can help cloud ops teams benefit from quickly connecting ITSM and Cloud - such as the AWS Service Management Connectors (SMC) and more.
Read more on the benefits of integrating ITSM and AWS in the blog ⬇️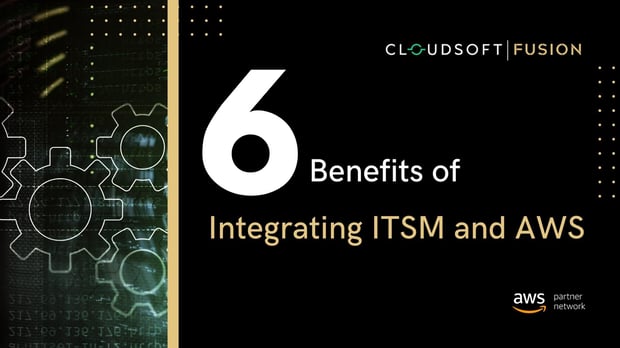 In short, there is a lot of power that organisations can unlock through cloud operations to deliver real business value. By aligning with service management tooling and process, cloud ops functions can benefit from previous investment in technology, processes and people without unnecessary disruption and rework.
Want to explore your integration options? Chat to our Fusion team!
Cloudsoft Fusion is a trusted AWS development partner, with unrivalled cloud and third party integration and connectivity experience. We have plenty of experience in helping large enterprises drive more value through integrating AWS and their ITSM tools, for example customised cloud integrations between AWS and ServiceNow.
Want to learn more about how our skilled engineers can enable greater interoperability between your public cloud environments and third party tooling?