What do Digital World Class Organisations have in common?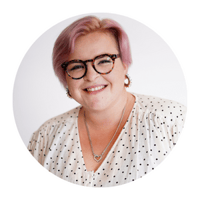 Charlotte Binstead
The Hackett Group recently introduced us to the Digital World Class. These organisations, which could be stand-alone technology functions within larger enterprises, or the enterprise as a whole, have overcome the challenges wrought by digital transformation to reach new levels of performance; a World Class organisation with $10billion in revenue could save in excess of $35million whilst delivering a huge productivity boost and a faster pace of innovation.
What benefits do the Digital World Class enjoy?
Being highly technology-enabled, Digital World Class organisations have a higher technology spend than peers. They tend to spend 3% more on technology than peers and 13% more than traditional world-class companies. However, this investment reaps huge rewards:
save 29% on technology costs associated with labour, outsourcing and overhead;
spend 19% less per end user on technology than peers in the traditional world class;
automation of 'run the function' activities means they need 26% fewer FTEs for infrastructure and applications maintenance and risk management;
CIOs can allocate more human-power to the roles that actually create value: 21% more person-power to development roles than organisations in their peer group.
Sound too good to be true? All the stats referenced in this blog come directly from the Hackett Group report (unless otherwise stated), which you can read here. The report outlines some of the key features shared by the Digital World Class, but overlooks the common theme tying them all together - continuous resilience.
The features they share
It's not just automation that delivers these benefits - these organisations are transforming by:
Taming complexity;
Modernising architectures;
Moving to a composable operating model;
Adopting emerging technologies;
Embedding continuous resilience.
Resilience underpins high performance
According to Gartner, a massive 2/3 (64%) of enterprises are deploying emerging technologies to meet the need of enhanced resilience.
The need for resilience drives the business case for the majority of emerging
technology deployments this year. To achieve digital goals, I&O leaders are
focusing on creating a technology foundation that can withstand shocks and
respond to organisations' operational needs at speed.
-Gartner, Emerging Technology Roadmap, 2021
And resilience is not just a commercial necessity - it is a regulatory requirement, with new Digital Operational Resilience protocols on the horizon in 2022 for the UK and EU.
A modernised, sculpted, composed Digital World Class organisation is an operationally
resilient organisation, as it can adapt and rearrange itself as the situation requires.
Continuous resilience, as enabled by tools such as Digital Platform Conductors, brings
together composability, modernisation, complexity, control, orchestration and visibility -
delivering a truly Digitally World Class organisation.
How to become Digitally World Class
Mastering all of the features of the Digital World Class organisation can seem like an insurmountable task. But there are solutions available to help with this transformational process.
Digital Platform Conductors, like Cloudsoft AMP, aren't 'just another tool'; they sit
above (and complement) your existing technology landscape to manage application
workloads and services throughout their lifecycles. They're infrastructure independent and able to effectively manage applications across private clouds,
public clouds, on-premises environments and container platforms.
This importantly means Cloudsoft AMP won't add to the complexity of your estate.
Instead it will tame it and help you maximise value from your many technology
investments. Drive tangible cost, revenue and performance benefits with a Digital Platform Conductor like Cloudsoft AMP.
Ready to be World Class?
Download your guide to transforming into a Digital World Class organisation now.